Note from Darcy: We gave our friend Katie one of our family gaming boxes to get feedback from her family.
A big thank you to her for her support and for writing this review to share with you! Stay-At-Home Gamers is our family gaming site and part of our family business.
We love to play the classics, but we never really know what new games are out there, or which might be best for our family.
With the help of the Stay at Home Gamers, we got a totally curated, themed, game-night-in-a-box!
I'm loving everything outer space lately: hunting out dark sky places for awesome stargazing, taking the kids to Chicago to see the To the Moon and Back Again exhibit at the Museum of Science and Industry, watching Cosmos with the kids at bedtime instead of their usual cartoons…
I'll even guiltily confess my Ancient Aliens addiction/obsession.
So when the Stay-at-Home Gamers announced that their first Family Game Night in a Box would have an Out of this World theme, I was totally on board.
And, being a wannabe blogger myself, I graciously/shamelessly offered to write a review.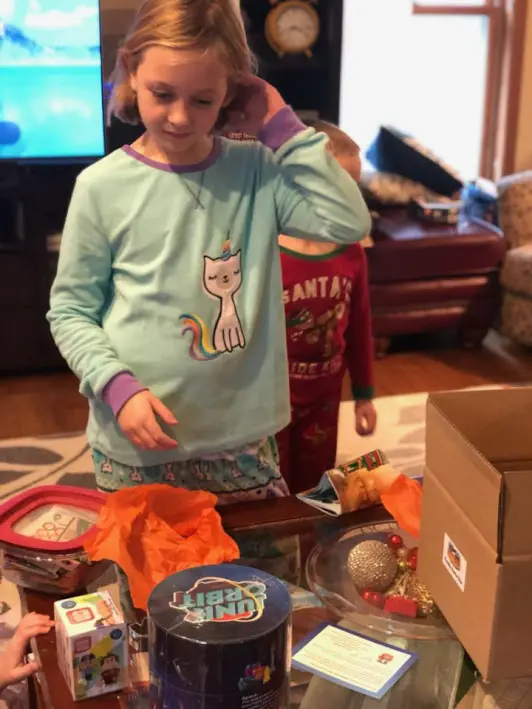 Out of This World Family Game Box Review
While I was pleasantly surprised the Gamers were willing to take me up on the offer, I was not at all surprised to see my two kiddos dive in and tear open this surprise box that happened to show up over winter break.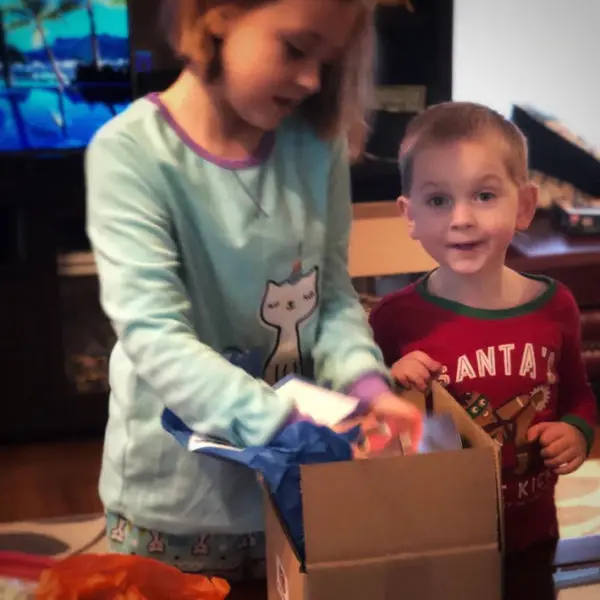 Family Game Box unboxing
(Keeping with the outer space theme, my nine-year-old daughter is insisting I call her Jupiter, and my five-year-old son's totally willing to go along with me calling him Mars.)
Jupiter and Mars were quick to discover:
Junk Orbit game
Its smooth, cylindrical packaging is totally different than any of the standard fare in our game cabinet, which totally piqued all our interest.
The game is geared to ages 10+, so we were lucky that our son was immediately distracted by the…
Ralph Breaks the Internet mystery mini Funko figurine
Ralph and Vanellope rocked our world with their foray into the World Wide Web, so Mars totally wanted to know which mystery character was in the box.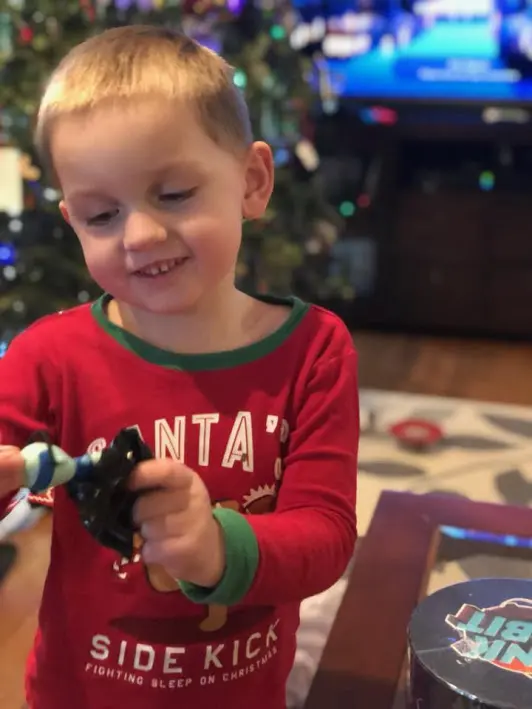 He was a little disappointed to see it was Surge Protector and not Ralph.
However, as a nerdy rule-maker myself, I was happy to lay claim to it.
Rocket cookie cutter
I'm personally a little cookied-out after celebrating two or three Christmases, but we discovered that this awesome cutter just happens to be the right size for crustless rocket-shaped sandwiches too.
And with the addition of a circle cookie cutter (or drinking cup), we added a whole solar system of cheese and fruit planets for our rockets to explore.
Swiss cheese planets are totally the best planets.
Surprise ornament
This cool little piece of flair added a whole lot of retro-game street cred to our Christmas tree, where it's now proudly hanging front and center.
We brought Junk Orbit along with us to Jupiter's birthday celebration, for a super-starry family game night.
Jupiter enjoyed playing alongside the grownups, while also getting some strategy suggestions that ultimately led her to a birthday win.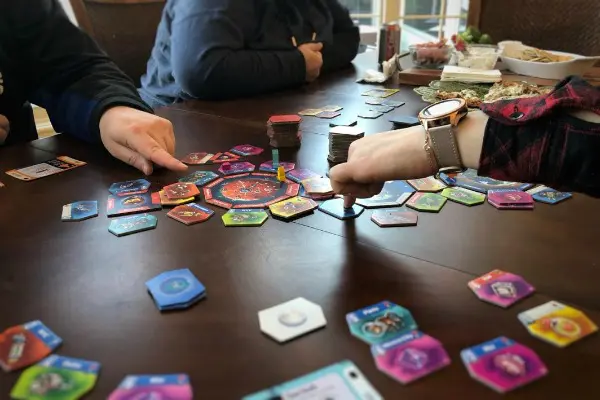 Admittedly, we grown-ups had to help each other with strategy the first two or three rounds too, but I think that says more about my ability to explain rules and gameplay than the actual complexity of the game.
(Thank goodness Darcy's How to Play Junk Orbit video is now up — she does a much better job than I ever could!)
Once we got gameplay down, Junk Orbit turned out to be a pretty stellar addition to our stale game cabinet.
We're definitely going to try out the Little Gamers box next — Mars will be able to play along, and maybe he'll even get his Ralph mystery mini after all.
The Out of this World Family Game Box is the first of what will be a quarterly offering of themed, curated game night boxes from the Stay-at-Home Gamers.
I can't wait to see the game nights to come!
More family board games you may enjoy: