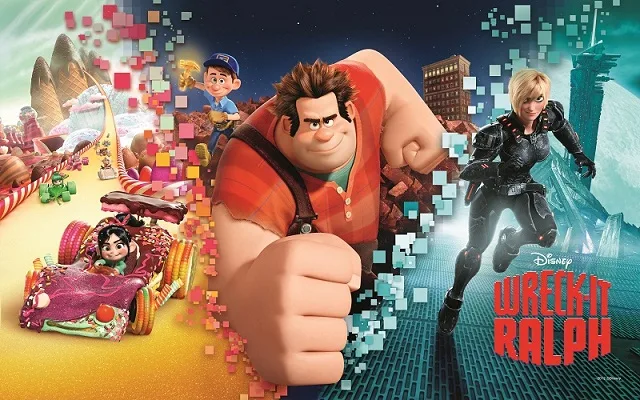 Tonight I am going to a screening of Disney's Wreck It Ralph (yay!) and tomorrow it opens in theaters nationwide. It looks like it's going to be a fun, engaging, and entertaining movie. Can't wait to let you know my thoughts after I see it!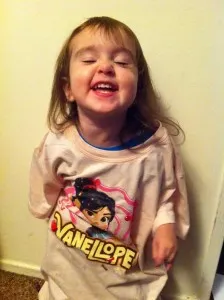 Now, do you think I can get my Vanellope shirt back to wear to the screening?
"Wreck-It Ralph" takes moviegoers on a hilarious, arcade-game-hopping journey in which Ralph (voice of John C. Reilly)—tired of being overshadowed by Fix-It Felix, Jr. (voice of Jack McBrayer), the "good guy" star of their game—sets off on a quest to prove he's got what it takes to be a hero. Also featuring the voices of Jane Lynch and Sarah Silverman, "Wreck-It Ralph" is in theaters Nov. 2, 2012, in Disney Digital 3D™ in select theaters.
In the meantime, please check out this hilarious movie clip and download some free printable coloring sheets for the kids. (Or for you…just call it a stress reliever!)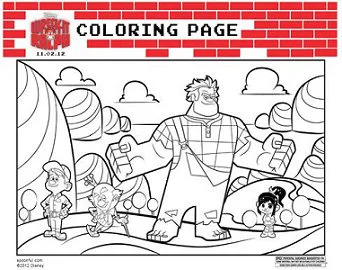 Click to download: Wreck It Ralph Coloring Sheet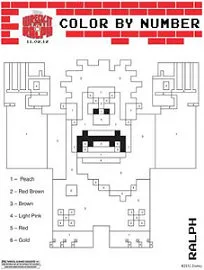 Click to download: Ralph Color by Number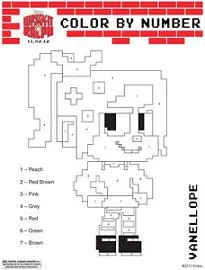 Click to download: Vanellope Color by Number