These cute printable first day of school signs are perfect for taking pictures of your kids on the first day of school.
Taking a photo of my kids on the morning of the first day of school has become one of our back to school traditions.
I didn't always have a cute back to school sign for them to hold, but it's a nice way to keep track and organize photos of them. Plus, I love to see how much they've grown and changed from the first day to the last day of school photo!
Don't forget to grab our matching set of last day of school signs!
RELATED: Paper Fortune Teller Printable With Back to School Questions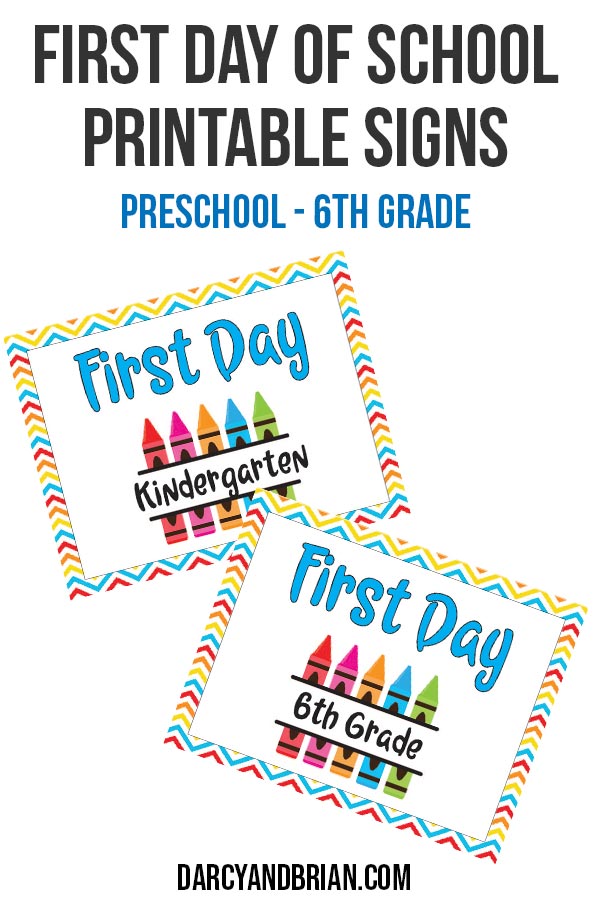 Cute First Day of School Sign Printables
I remember my dad taking off of work on my very first day of school and on the first day for my early elementary school days. I have a home video of my first time going to preschool and then coming home.
He made it feel special and I try to do the same for my kids. I want them to look forward to returning to school.
What's included in the first day of school printable signs pack?
These bright and colorful first day of school posters include a set of signs for
preschool
kindergarten
1st grade
2nd grade
3rd grade
4th grade
5th grade
6th grade
They are for personal use or classroom use only.
How to use these free printable first day of school signs
You may print out the grades you need at home or at a local printing shop. Have your kids hold them up and take a picture before they go back to school on the first day.
If possible, have them stand next to your house or by a wall and try to take their last day of school picture in the same spot. These make for great side by side photo collages!
I do not include a date on these to make it easier for you to use again, but you could write the date on them if you wish.
Can I print these first day of school picture signs in black and white?
Yes, you can print these signs off in black and white. I love how colorful they are, but I understand if you aren't able to print them in color.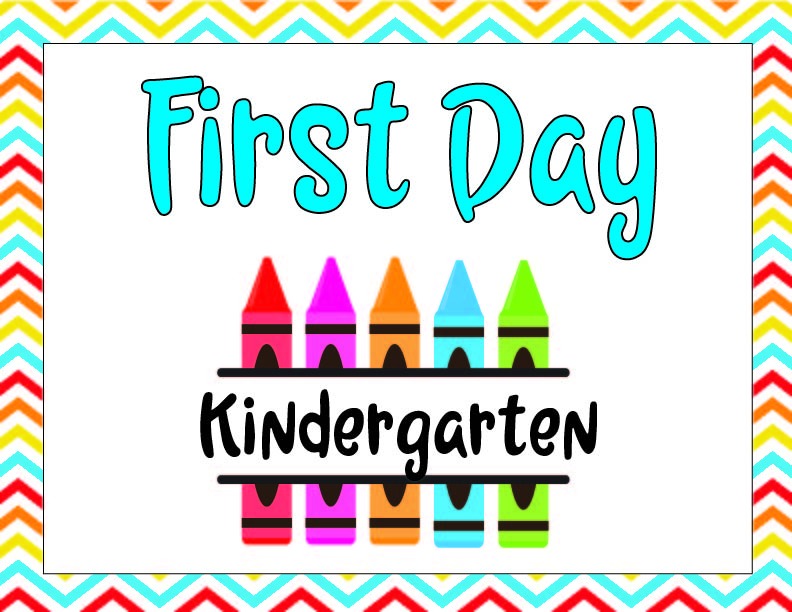 Click to Download Free First Day of School Printable Signs
I hope you like these cute first day of school signs and use them to capture back to school pictures with your kids.