We love using games for learning and this picture matching game is an excellent choice for preschoolers and kindergartners. It's a low prep activity, like many of our printable games for kids, and provides an opportunity to strengthen a variety of skills.
With this educational game, learning is made fun! Featuring real photos of animals, flowers, insects and more, it's perfect for helping kids practice their visual discrimination and focusing skills. The real photos make matching easier and more fun for little ones!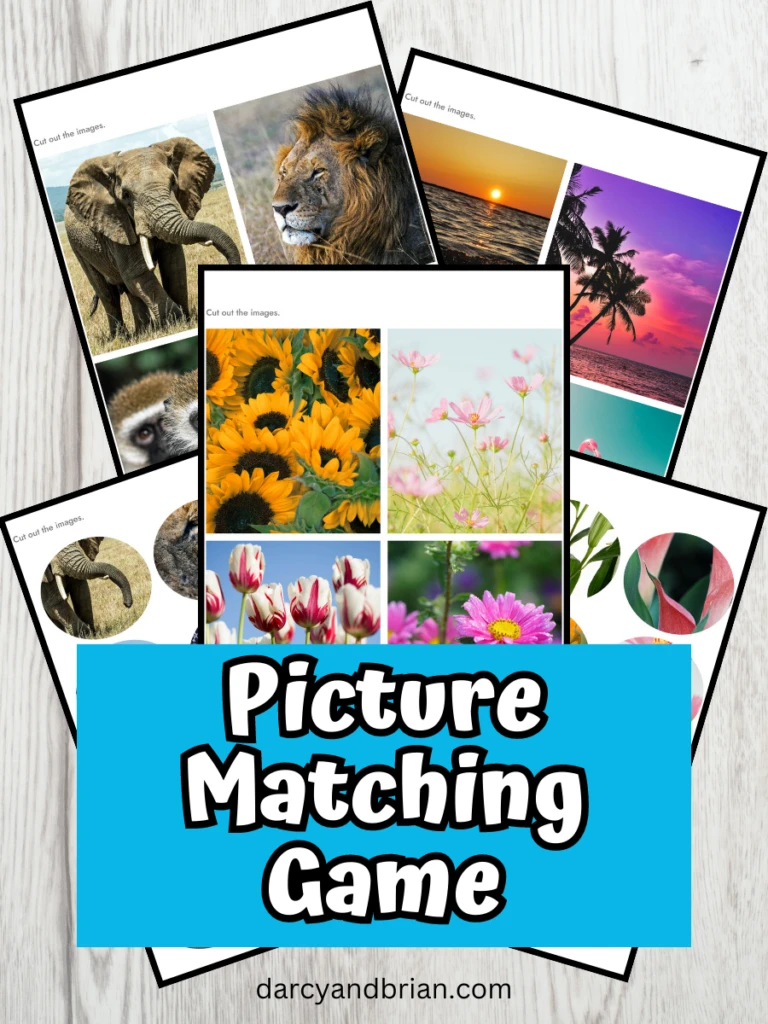 Our photo matching game is a fantastic option for young learners. It's a low-preparation activity that can be utilized in homeschooling or a classroom setting.
Children possess an inherent curiosity about the world surrounding them and will truly value the opportunity to observe authentic images. In fact, don't be surprised if they ask questions to learn more about what they see in the pictures!
More Educational Preschool Printables
The Benefits of Matching Games in Child Development
Matching games play a significant role in child development. They are not just entertaining, but they also stimulate young minds in many enriching ways.
These games can enhance a child's visual memory and recognition skills, critical for reading, writing, and arithmetic. They also promote logical thinking as children discern patterns and relationships among objects.
Matching games encourage concentration and focus as well, which are essential for learning in any environment.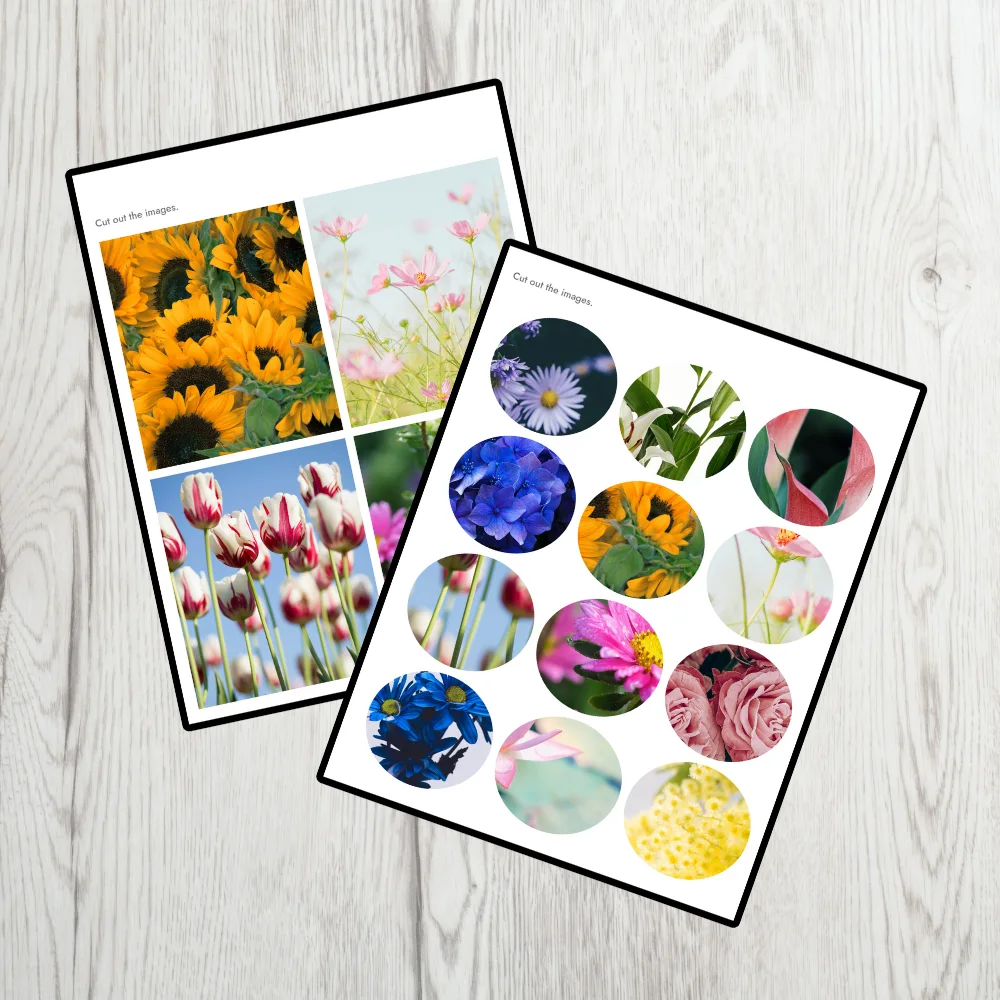 As children match identical pictures or find pairs that relate in some way, they're actually engaging in problem-solving – a skill that will benefit them in numerous ways throughout their life.
So, while it may seem like simple fun, every game of 'match' is an opportunity for growth and learning.
Recommended Games for Preschoolers
Engaging in playful learning enhances and strengthens a wide range of skills. Discover more games you can use to work on visual recognition as well as letter and word recognition.
This post contains affiliate links. As an Amazon Associate and a participant in other affiliate programs, we earn a commission on qualifying purchases.
Spot It! Classic Mini Card Game | Matching Game | Fun Kids Game for Family Game Night | Travel Game for Kids | Great Gift for Kids | Ages 4+ | 2-5 Players | Avg. Playtime 15 Mins | Made by Zygomatic
Briarpatch | First 100 Words Matching Travel Kids Early Learning Card Game Activities for Family Vacations, Road Trips and Car Rides
Chuckle & Roar Matching Game Baby Animals
School Zone – Go Fish Alphabet Game Cards – Ages 4 and Up, Preschool to First Grade, Uppercase and Lowercase Letters, ABCs, Word-Picture Recognition, Animals, Card Game, Matching, and More
What's Included in the Printable Picture Matching Game
This printable game consists of 25 pages and features a collection of 60 unique images. The captivating photographs are grouped into five different categories: the beach, Africa, insects, flowers, and sweets. Each circular piece corresponds to a section of a larger square image, creating an engaging puzzle-like experience.
The use of real-life photography in a picture matching game can make it more engaging for children. The real-life images provide a direct connection to the world around them, making learning more relatable and concrete.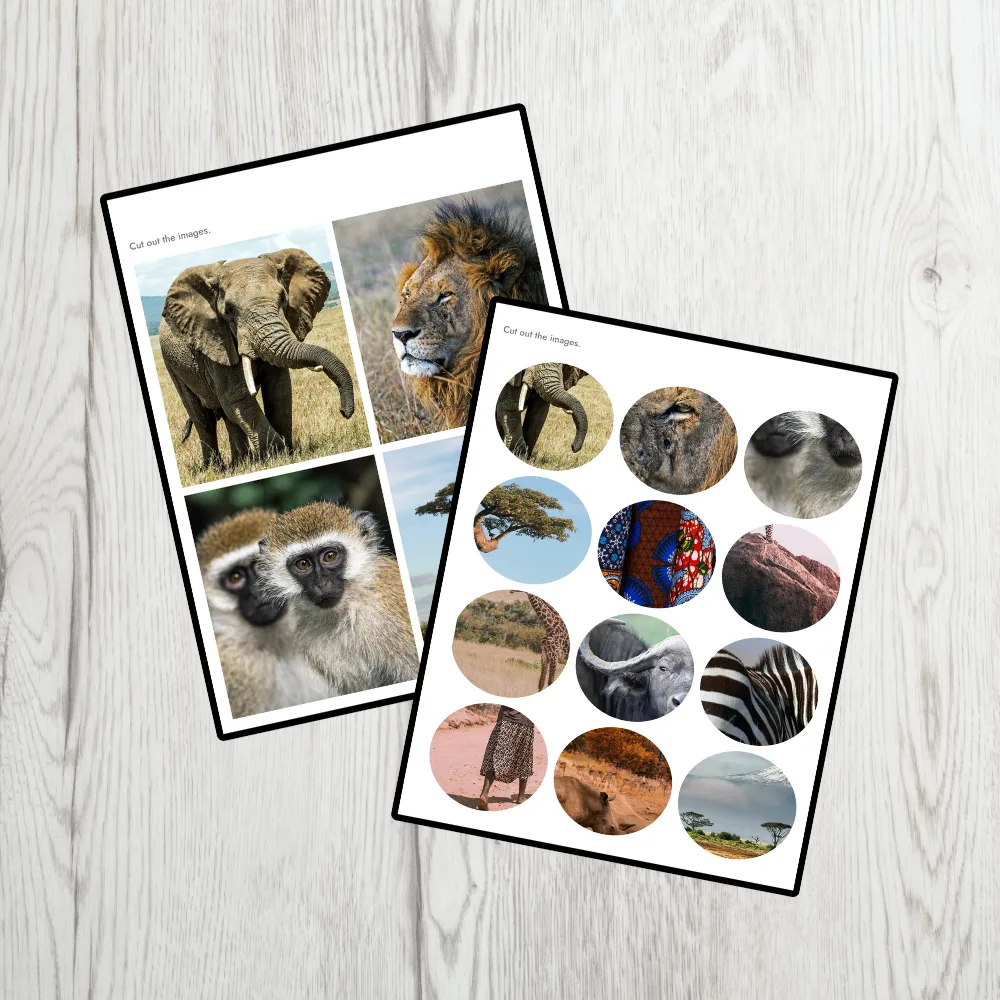 It helps reinforce their understanding of the world, improving their ability to identify and categorize objects based on their characteristics and functions.
Plus, real-life images are often more detailed and vibrant than cartoon-like illustrations, capturing children's attention effectively. This can make the game more visually appealing and fun for kids, keeping them engaged for longer periods.
How to Use This Photo Matching Game
This game is best suited for children aged 4-6, as the colorful photographs provide a great source of sensory stimulation. To start playing, simply print and cut out the individual squares and circles.
I highly recommend printing these in color. Need a new printer? I love my Epson EcoTank printer (I have the ET-3710) for all the things we print out for activities and homeschooling. I have saved so much money on ink since getting it a few years ago!
Then laminate the pieces to make them more durable for multiple plays. You can use a laminating machine or get laminating sheets that you can use without a machine.
Epson EcoTank ET-3830 Wireless Color All-in-One Cartridge-Free Supertank Printer with Scan, Copy, Auto 2-Sided Printing and Ethernet – The Perfect Printer Productive Families,White
Avery 73601 Self-Adhesive Laminating Sheets, 9 x 12 Inch, Permanent Adhesive, 50 Clear Laminating Sheets
Amazon Basics 9-Inch Thermal Laminator Machine
Firbon A4 Paper Cutter 12 Inch Titanium Paper Trimmer Scrapbooking Tool with Automatic Security Safeguard and Side Ruler for Craft Paper, Coupon, Label and Cardstock (Black)
Choose one of the categories and lay out the square picture cards. For younger children, start with only a few cards so they don't get overwhelmed, then work towards increasing the number.
Then either hand them one circle picture card at a time or lay them out in a row. Have your child look at the circle card and match it to the corresponding larger square image.
To make it even more challenging, you can also ask your child to name the objects or items in the picture before matching them.
Additional Learning Activities With the Picture Matching Game
Storytelling with Pictures: After playing the matching game, ask children to pick their favorite pairs and make up a story using these pictures. This will not only stretch their imagination but also improve their language and storytelling skills.
Sorting and Categorizing: Use the pictures from the game to help children learn how to sort and categorize. They can sort the pictures based on different criteria like color, size, or type (animals, plants, objects, etc.). This activity enhances critical thinking and decision-making skills.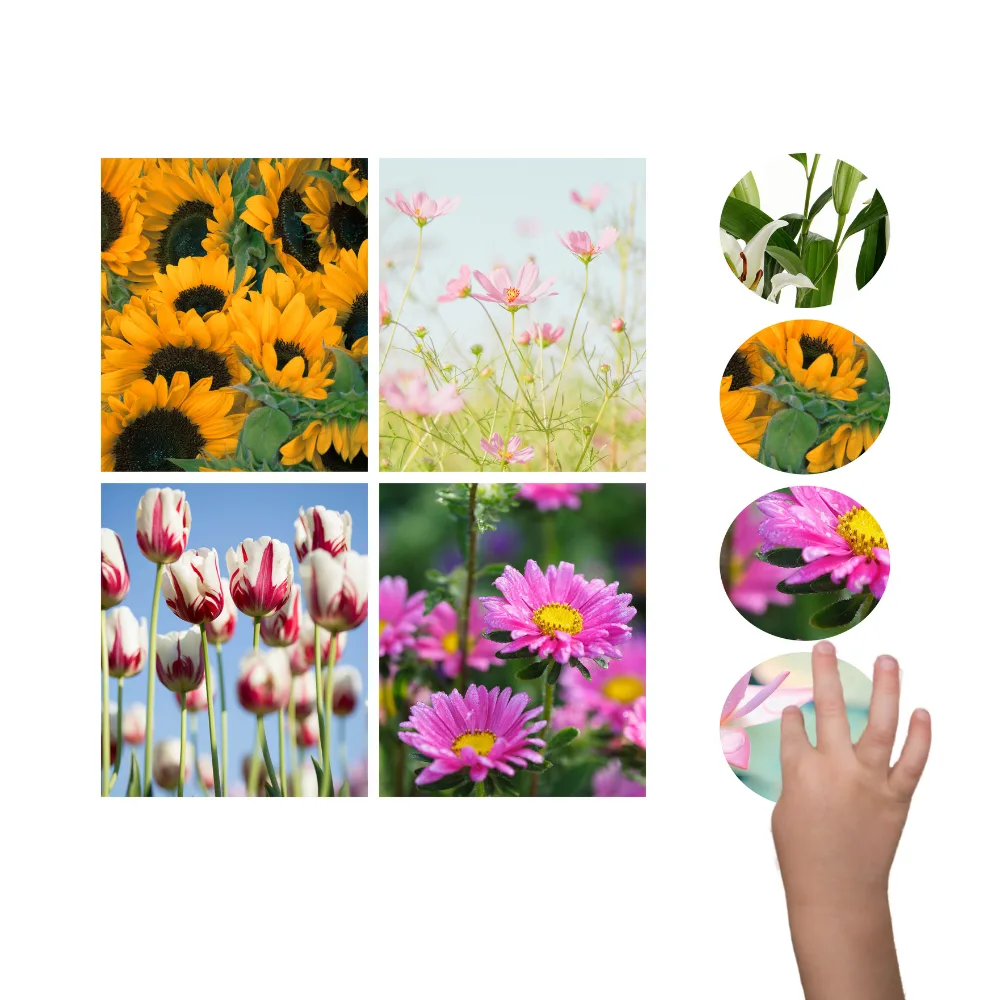 Memory Challenge: Print out two sets of cards and them all face down to play a memory game. Children have to remember where each card is after having a quick look at them. This can be a fun way to boost their memory and concentration skills.
Creative Artwork: Encourage children to create their own artwork inspired by the pictures in the game. This can stimulate their creativity and artistic skills.
Picture Hunt: Hide the cards around the room and let the children search for them. Once they find a card, they should find its pair in the stack of cards you hold. This adds a physical element to the learning, developing their motor skills and spatial awareness.
More Visual Recognition Activities
Visual recognition games, like our Picture Matching Game, play a pivotal role in enhancing memory, attention and analytical skills. Children learn to match, sort, and categorize images, boosting their cognitive abilities while having fun. Here are a few activities we think you may enjoy:
Our Picture Matching Game offers an engaging and innovative way for preschool and kindergarten children to learn and grow. With beautiful photos, it opens up a world of discovery and learning. When we involve our children in interactive learning, it helps them become curious and creative thinkers of the future.