Are you looking for fun and cute ways to customize your child's backpack?
The backpack is the quintessential back to school must have. Every student needs one and sometimes theirs looks exactly like their best friend's.
My kids love to add a little bit of their personality to their school bags, so I put together this list of cute backpack accessories that are perfect for boys and girls.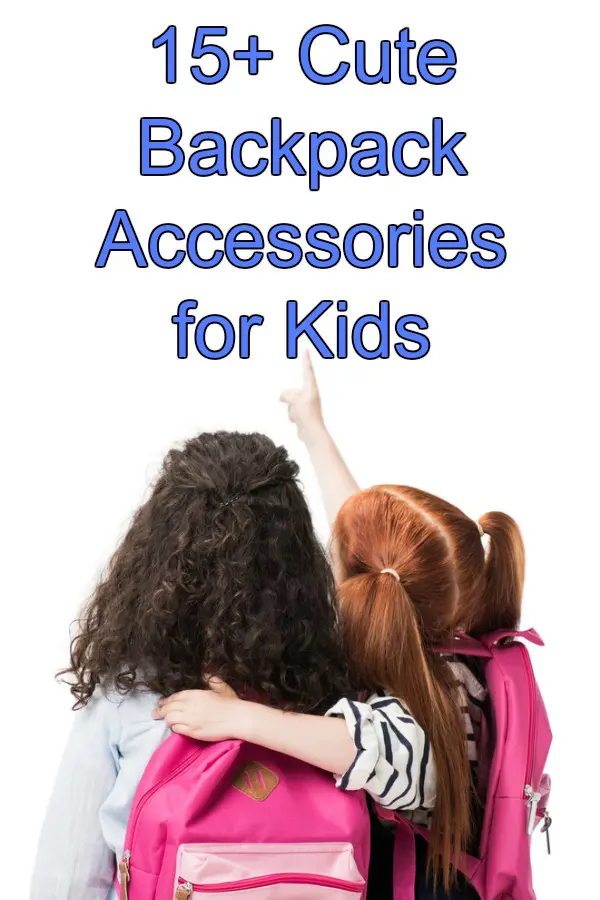 15+ Cute Backpack Accessories for Girls and Boys
This post contains affiliate links, which means we may earn a small commission at no extra cost to you if you make a purchase.
There are so many fun ways to personalize your child's school bag, such as cute enamel pins and iron on patches. The most popular backpack accessories in our house are various clips and keychains.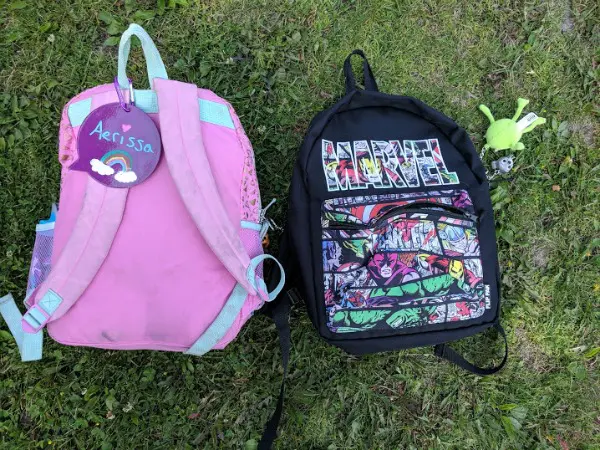 Draw a picture or write a message with Moodclue. We received a set to review, which includes a clip on speech bubble and liquid chalk markers. Easily wipe it off to create a new message. We also love to use Moodclue markers for drawing on windows.
My kids are totally obsessed with Beanie Boos. They absolutely LOVE the TY Beanie Boos clips for their backpacks.
Do your kids like Emoji themed stuff as much as mine? They can express their mood with these plush Emoji backpack clips or with these cute animal emojis clips.
This Pikachu clip and Evee bag clip are perfect if your kids are Pokémon fans.
What is your kid's favorite food? Whiffer Sniffers has a lot of options for adorable plush treats that are also scented like this Rainbow Slushie they can attach to their school bag!
Who knew superheroes could smell so good? Scented school supplies is definitely making a come back (and way better than when I was a kid).
Check out squeezable scented Spiderman, Captain America, and Black Widow. There are even more of your favorite Marvel characters available in yummy scents too.


If your kiddo collects Tsum Tsums then they will love adding them to their backpack too. It should come as no surprise that a scented Winnie the Pooh smells like honey. There are several to choose from including the classic favorite Minnie Mouse Tsum Tsum bag clip.
Both of my kids have Funko Pocket Pop keychains on their school bags. A few cute suggestions includes Tinker Bell Pocket Pop Keychain, Baby Groot (who is definitely even more adorable as a Funko Pop), and a baby Jack-Jack keychain in his Incredibles uniform.
There are so many options for your child to decorate their school bag and share their personality. There are backpack clips, keychains, no sew patches, and enamel pins.
I prefer the bag clips and keychains because they are some of the easiest to attach. Really any handbag accessories work!
You could even use fabric markers to draw a design on their bag.
I hope you found a few ideas for backpack accessories that will reflect your child's unique personality at school.
More back to school tips:
First Day of School Printable Photo Signs
6 Easy Ways to Pack School Lunches for Kids
How to Find the Best Back-to-School Bargains