These cute printable last day of school signs are perfect for taking pictures of your kids at the end of the school year.
They match this set of first day of school photo signs, which looks great for side-by-side comparison photo collages.
Taking a photo of the kids on the morning of the first and last days of school is a wonderful tradition.
It's a good way to see how much they've grown and changed from the first day to the last day of school!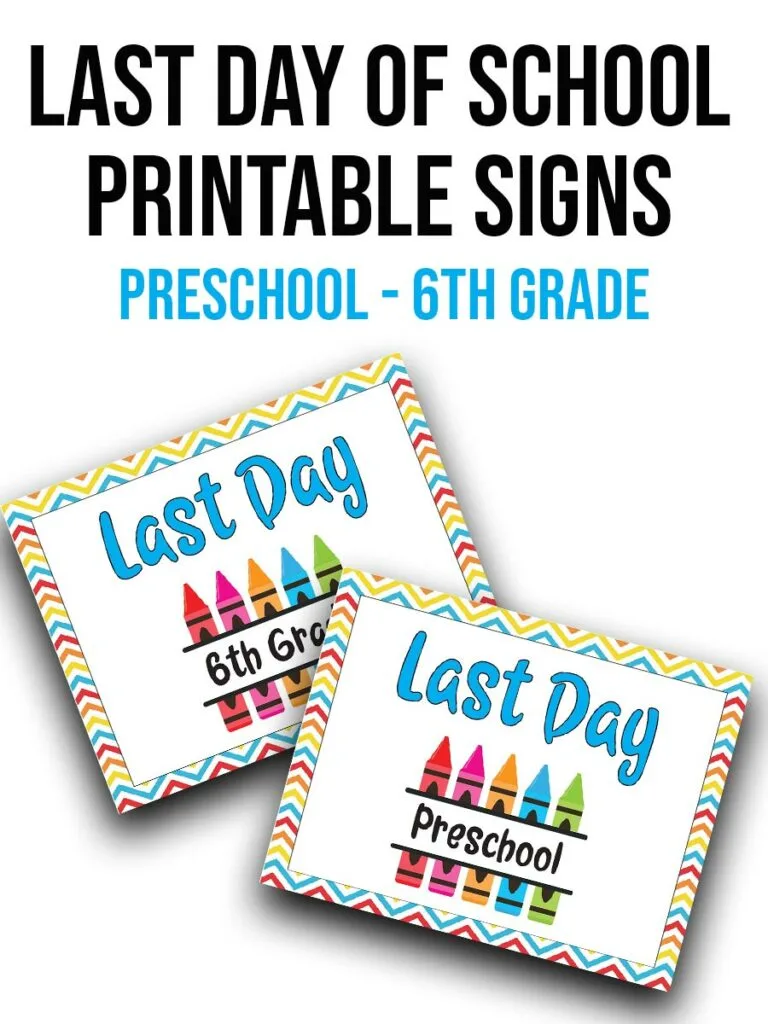 What's included in the last day of school printable signs pack?
This pack of bright and colorful last day of school posters include:
preschool
kindergarten
1st grade
2nd grade
3rd grade
4th grade
5th grade
6th grade
They are for your personal use or your personal classroom only.
This post contains affiliate links. As an Amazon Associate and a participant in other affiliate programs, we earn a commission on qualifying purchases.
How to use these free printable last day of school signs
First you'll need to download and save the last day printable photo signs pack (file #143 available in our free printable resource library)
You may print out the grades you need at home or at a local printing shop. They look best when printed on white cardstock paper, but also look nice on regular printer paper.
Then take a picture of your child holding their sign on the last day of school.
If possible, have them stand next to your house or by a wall and try to take their last day of school picture in the same spot as their first day of school picture. These make for great side by side photo collages!
Teachers can make use of these signs to take individual photos to share with parents or to use on a school project. The signs can also be used in a class group photo, either holding one sign in the middle or all students holding one.
I did not include a date on these to make it easier for you to use again, but you could write the date on them if you wish.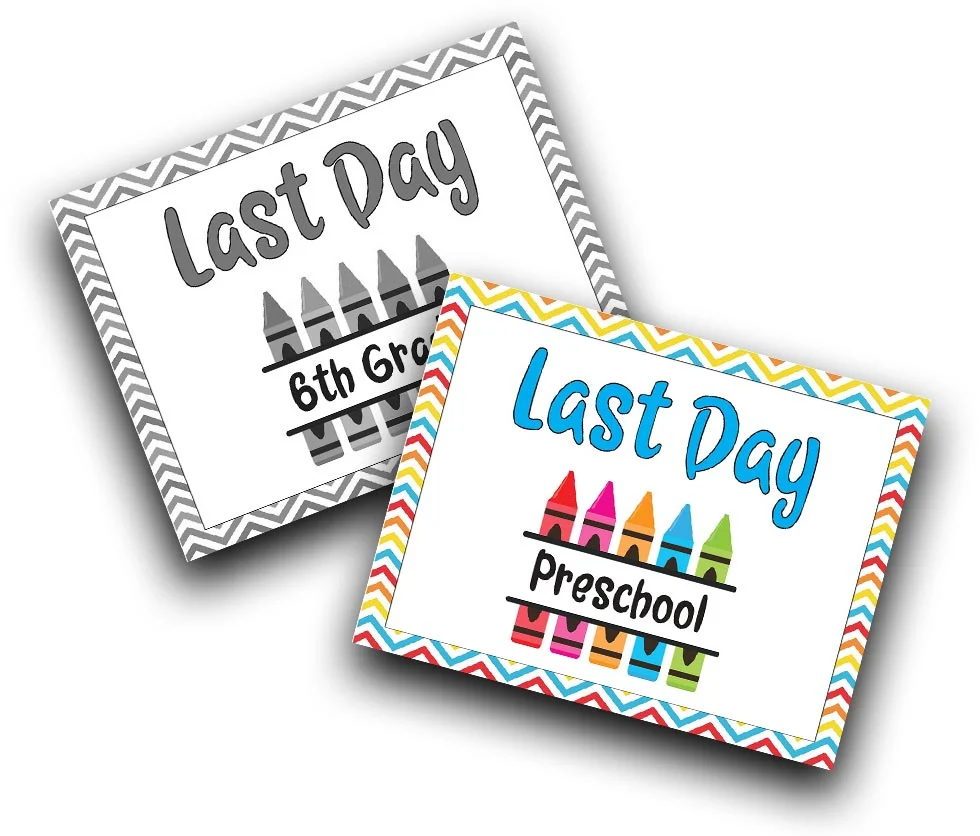 Can I print these last day of school picture signs in black and white?
Yes, you can print these signs off in black and white. I love how colorful they are, but I understand if you aren't able to print them in color, especially if you are printing at home.
After having a few printing issues recently, we bought an Epson EcoTank printer. If you do a lot of printing at home like us (in black and white or color), I highly recommend it. Everything looks good and we are able to print a lot more pages without running out of ink than our old printer.
I hope you like these cute school signs and use them to capture memorable pictures with your kids.
Get the Cute Last Day of School Sign Printables
Fill out the form below for free instant access to our printable library if you do not currently have access to it. Printable Last Day of School Signs is File 143.
More Back To School Ideas: