This list of 20 Halloween Witch Crafts is going to be a great place to begin when you start thinking about how to make your home look unique for the holiday.
Decorating for Halloween is one of our all-time favorite things to do as a family.
Halloween can be creepy and scary or can be fun filled with lots of unique ideas, like these DIY spell books.
This year, take a look at our ideas to create some beautiful and fun witchy decor!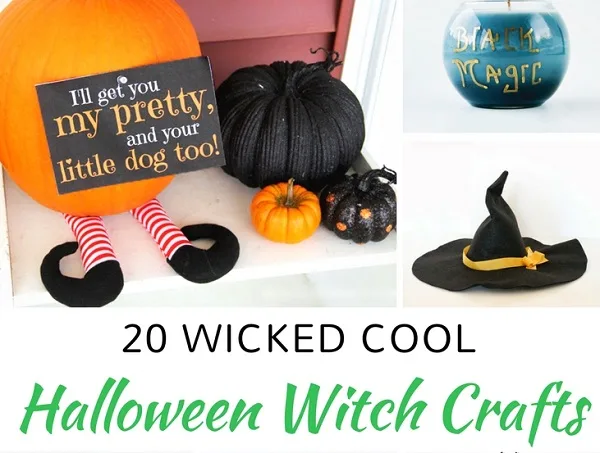 This post contains affiliate links. As an Amazon Associate and a participant in other affiliate programs, we earn a commission on qualifying purchases.
20 DIY Halloween Witch Crafts
Alongside these great Halloween witch craft ideas, you may find yourself needing a magic wand. Don't miss our wand craft tutorial to make your own!
If your children love making things, you might want to also check out our list of gift ideas for kids who love to make crafts.
It's a great place to begin picking up items that are ideal for using for holiday crafting, or just spur of the moment weekend crafting.
This book with Halloween Crafts for Kids another great option.
Since it is on Kindle, you can easily use it for inspiration and ideas as you set up your house to be a great party zone for Halloween!
Kids love getting involved with crafting, and this list makes it even easier!
Using some of our favorite craft ideas, along with these must-have Halloween craft items will make crafting tons easier to manage.
Choose to decorate your house or office with fun Halloween Witch themed crafts this year. Everyone will love the look, and you'll have an excuse to pull out things like old brooms to liven things up a bit!

Check out these 15 DIY Halloween Decorations and this list of creative pumpkin decorations too.
More Halloween Ideas: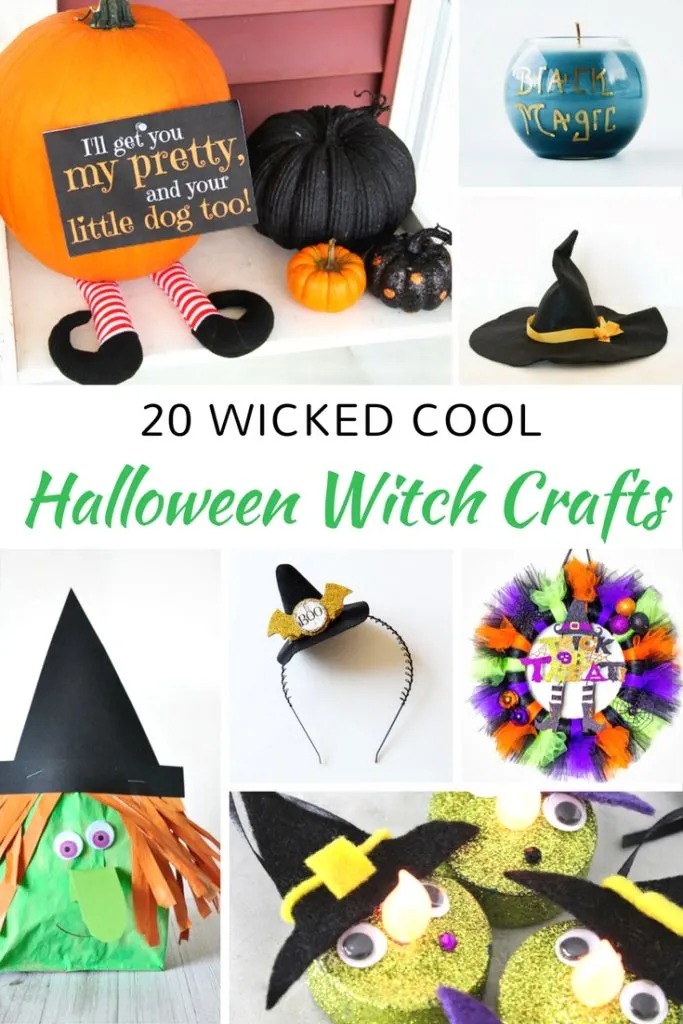 Maleficent Printables
Subscribe to get our Maleficent lollipop covers and pillow boxes. You'll also get access to our latest printables and weekly updates by email.