Are you looking for DIY Halloween decoration ideas?
While I love shopping for Halloween decor, it's fun (and often more budget friendly) to make my own.
Some of these projects are perfect to do with the kids, while others require adult crafting skills and tools.
My kids love making homemade decorations like these cute Coffee Filter Bats.
Their little faces beam with pride when I hang up their art projects and display crafts they made for guests to see!
Here are several fun Halloween projects we rounded up to share with you. Don't forget to check out these cute fall pumpkin decorations too!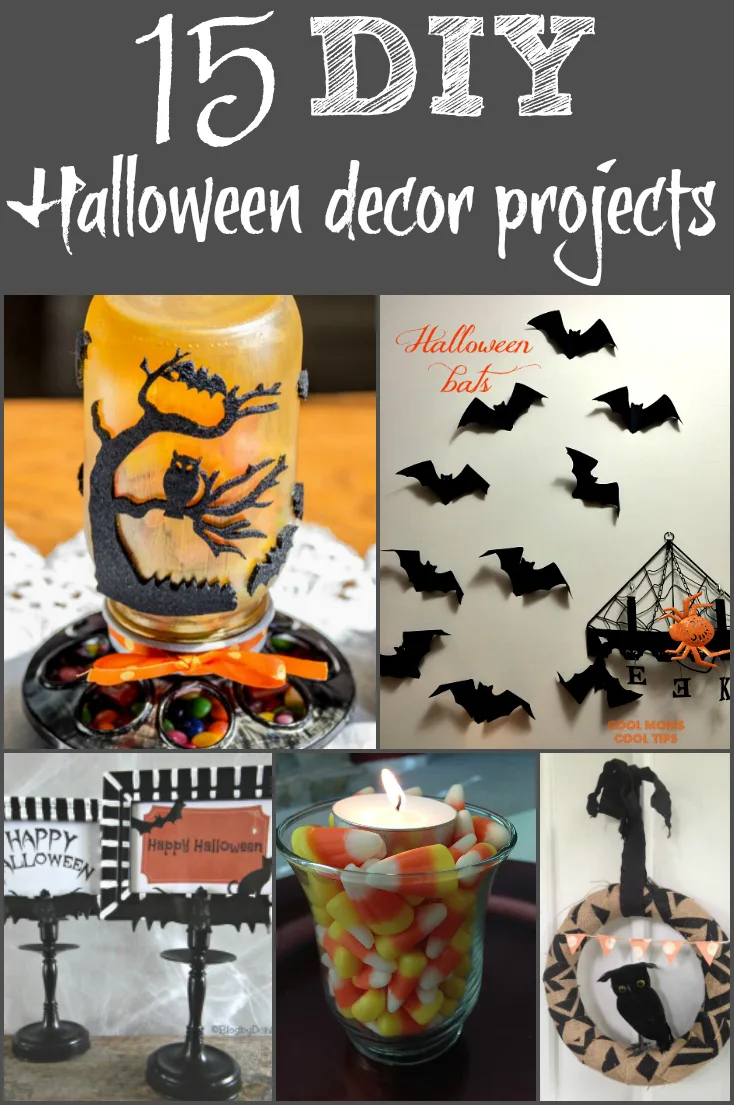 Homemade Halloween Decorations
Making Halloween decorations has never been easier. This list of great projects from our favorite bloggers gives you a fun set of ideas to consider for your holiday decor planning.
I love that this list includes wall hangings, pumpkins, and some fun crafts for kids.
Whether you are dressing things up for the season or decorating for a Halloween party we have a list you'll love!
Grab your Halloween craft supplies and start crafting today! You'll love these fun Halloween decorations, and your neighbors are sure to be spooked by your crafting skills!
Check out all of our favorite Halloween tips and feel free to share in the comments about your favorite ideas.
More Halloween Tips:
We hope these ideas inspired you to make your own Halloween decorations!
Pick one idea to create this week and let us know how your project turns out in the comments below or tag us on Twitter (@darcyzalewski) or on Instagram (@darcyannz).