You know by know that we are huge advocates of the benefits of breastfeeding. While we would never shame another mother for not choosing to breastfeed, we do acknowledge its important role in a baby's development. The benefits of breastfeeding listed below are just a few of the top things we considered when making the decision whether or not to breastfeed our first baby.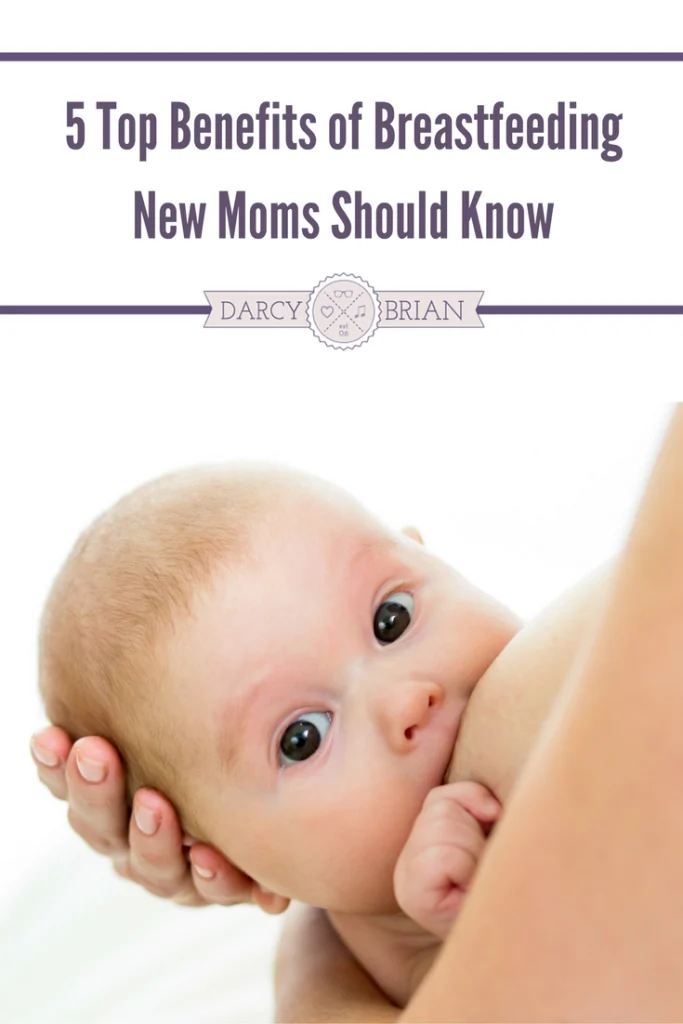 This post contains affiliate links which means we will earn a small commission if you make a purchase.
5 Top Benefits Of Breastfeeding
Breast milk is more than just food. One of the things many forget about breast milk is that it is more than just food. It is made of living cells that improve your child's health. Colostrum is created in the early day's post birth, and this is full of antibodies that help build your baby's immune system.
On top of the immune boost that breastfeeding provides, breast milk is also easier for your baby's developing the digestive system to process. Your baby may have fewer problems with constipation, diarrhea, and may even have fewer food allergies.
Breastfeeding helps with brain development. Because breastmilk is rich in fatty acids, it is ideal for brain growth. Strong muscle development is also a huge part of how breastmilk helps your child grow. The perfect mix of proteins is ideal for building muscle tissue and brain growth. Finally, in a time when obesity is a major health problem around the world, breastfeeding can be a great way to help your child maintain a healthy weight.


Breastfeeding is great for mom too! If you choose to breastfeed, you'll open up a world of benefits for now and for the long-term. The immediate benefits of breastfeeding can be very powerful. After you give birth, breastfeeding actually stimulates the contractions that help you expel the placenta. It can help your body to recover more quickly and painlessly.
Breastfeeding helps you lose weight. While not everyone loses weight right away with breastfeeding (I didn't), it is a common side effect. In fact, this is one of the most popular and well-known benefits of breastfeeding. The extra calories burned each day can help the baby weight fly off, but it is also important to remember that what you eat plays a big part in your post-baby weight loss.
Other benefits to your body are the lack of a menstrual period that happens for many while breastfeeding and long-term disease prevention benefits. Statistics show that women who choose to breastfeed lower their risk of developing cancer later in life.
Breastfeeding is ideal for bonding with your child. When you are nursing, you are creating a bond with your child. This nurturing time is ideal to give both you and your baby comfort. It's been known to help improve your emotional health as well as build a stronger connection with your child.
These benefits of breastfeeding are just what you need to remind you that the early tough days are well worth it. Bonding with your child and providing them with the nourishment they need are just a few of the things that breastfeeding bring to the table.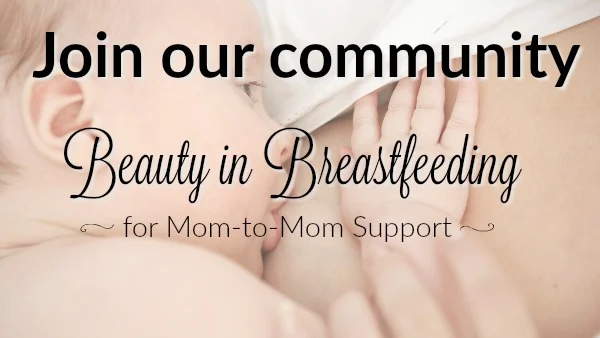 More Breastfeeding Tips: