These printable Easter scavenger hunt clues are a fun way for kids to celebrate Easter at home!
Use it as a fun alternative to a traditional egg hunt or to lead the way to hidden baskets.
Love holiday scavenger hunts? Check out our Halloween scavenger hunt and Christmas morning scavenger hunt too.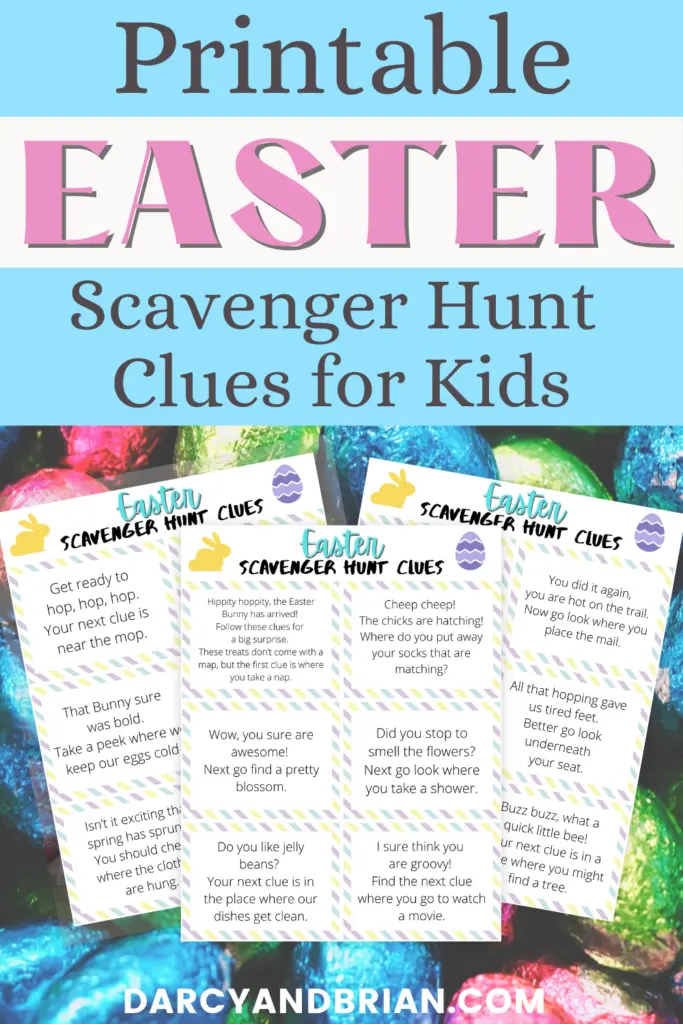 This post contains affiliate links. As an Amazon Associate and a participant in other affiliate programs, we earn a commission on qualifying purchases.
Ideas for an Easter Scavenger Hunt
Create a memorable Easter with these Easter scavenger hunt ideas. Use them as a small socially distant activity or as a classroom activity.
You can hide candy and other items inside plastic eggs at each spot along the scavenger hunt or have an Easter basket or bucket for each participating child at the very end.
The clues can even be folded and placed inside the plastic eggs. Make it more challenging by scattering and hiding empty eggs as well.
The Easter Scavenger Hunt Clues printable is file 134 in our printable resource library. (Fill out the form below to get the password for free if you do not already have access.)
Print them out at home or have them printed at a local print shop. I recommend using cardstock paper for better durability.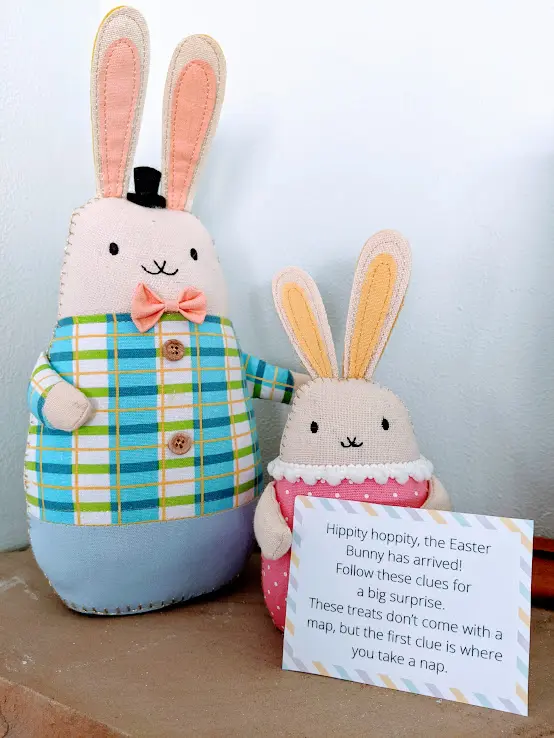 This set includes 12 printable clues with rhyming Easter and spring themed hints and hiding spots, plus a final card to include at the end.
There are also blank cards provided so you may write in your own clues too.
Cut the cards apart and hide everything before starting. Don't forget to hold onto the first clue card to hand over to the kids!
Parents or kids can read the riddles aloud on the cards one at a time then take turns finding the items or work together as a team.
You can use the clues to lead the kids through finding a series of clues with a special surprise at the end (such as their Easter basket or a set of outdoor toys).
Or, you can use each clue to lead to candy or a small prize. With this set up, you will give all of the clue cards to the kids at once.
Then they can figure out the locations in any order to collect whatever is hidden at that spot.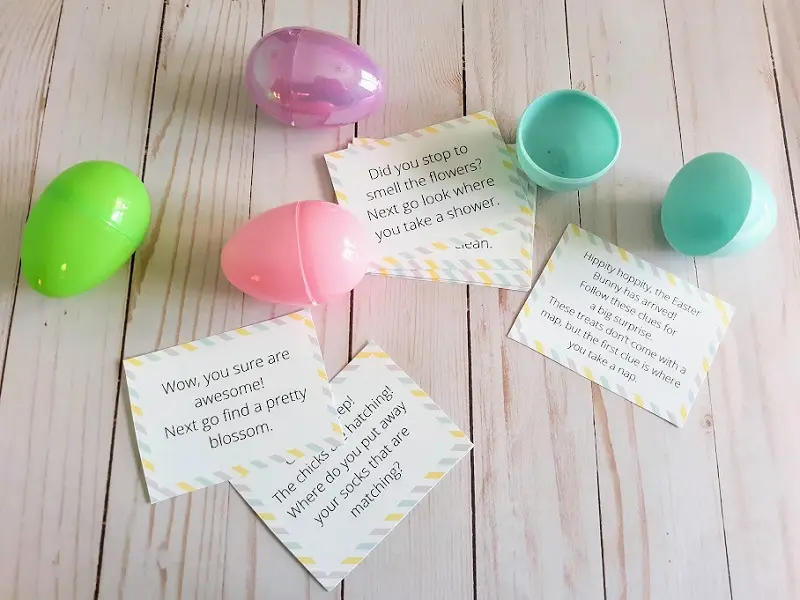 Get creative on where to hide items for the kids to find!
For example, the riddle, "You did it again, you are hot on the trail. Now go look where you place the mail." could refer to the mailbox outside or if you have a designated place to put incoming and outgoing mail in your home.
If any of the cards don't make sense for your family, you can skip using that one or modify it.
We hope you enjoy using this Easter Scavenger Hunt printable to create new memories with your kids!
Get the Free Easter Scavenger Hunt Printable CLUES
More Easter Activities for Kids: