If your kids love science, they will love this Fizzy Bottle Caps science experiment, which is a fun twist on the classic baking soda and vinegar reaction experiment.
With supplies that you already have at home or in the classroom, kids will be able to make their very own fizzing bottle caps.
Kids are super curious and fun science activities like this engage them in learning science.
After making the experiment, celebrate by eating the classic bottlecaps candy. Some versions of this candy fizz as well. Doing science with candy is fun!
For another cool fizzing science experiment, try our Valentine bath bombs activity.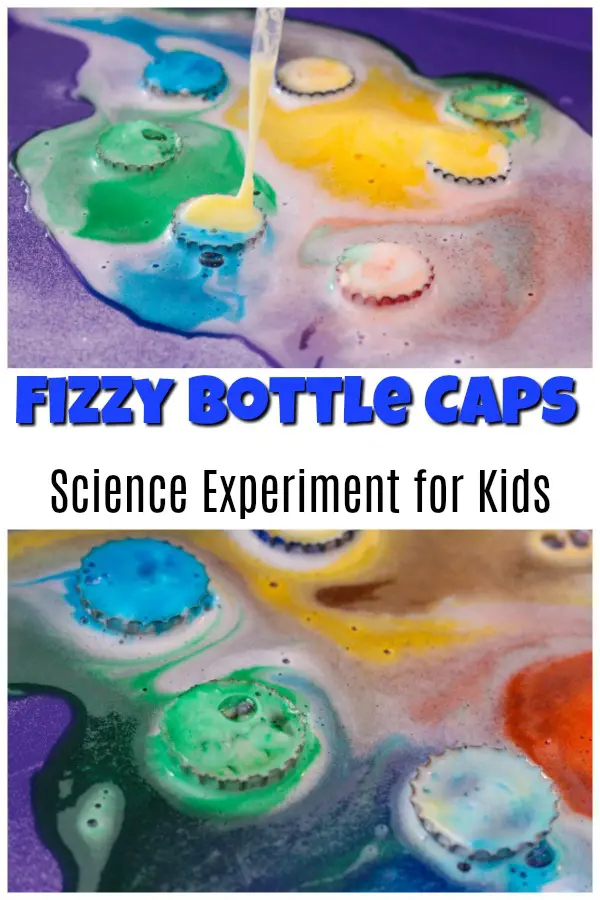 How to Do the Fizzy Bottle Caps Science Experiment
Kids will love making the bottlecaps fizz!
When the color is revealed, they will love adding more and more vinegar until the colors mix.
I love how easy this is to set up and how interested preschool and kindergarten children get in making the baking soda and vinegar reaction until it's gone. It's the perfect introduction to chemistry for kids!
Fizzy Bottlecaps Science
This is a great way to introduce young children to doing science experiments. Even if they don't fully understand the scientific terminology for what is happening, they are learning about chemical reactions.
When baking soda and vinegar are mixed together, the acid from the vinegar reacts with the base of the baking soda.
This creates a chemical reaction that releases carbon dioxide and the gas causes the mixture to fizz.
Squeezing the pipettes is a great way to incorporate fine motor skills during this science activity.
You could also include a counting activity by asking your little one to count the number of bottle caps, the number of food coloring drops added, or to count the number of times they squeeze the pipette for each bottle cap.
Supplies for Fizzy Bottlecaps Science Activity: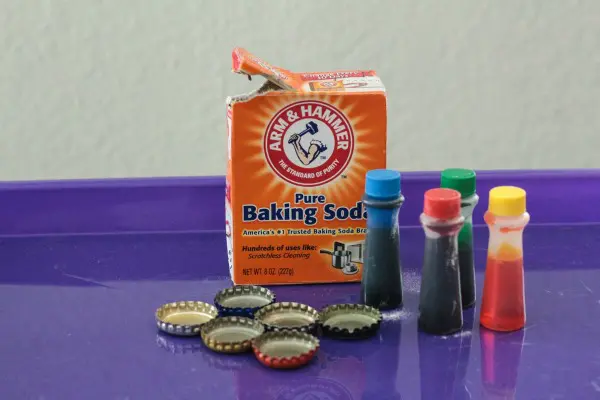 This post contains affiliate links. We may earn a small commission, at no extra cost to you, if you make a purchase.
Fizzy Bottle Caps Science Activity Directions:
Place the bottle caps in the play tray, making little cups. We like using these activity trays.
Fill the bottle caps with baking soda.
Add a few drops of food coloring to each bottle cap.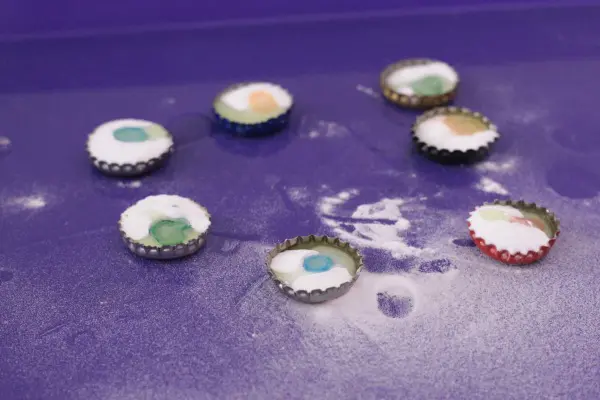 Squeeze a small amount of dish soap into each bottle cap.
Fill a small container with vinegar.
Give the kids a pipette, and the container of vinegar.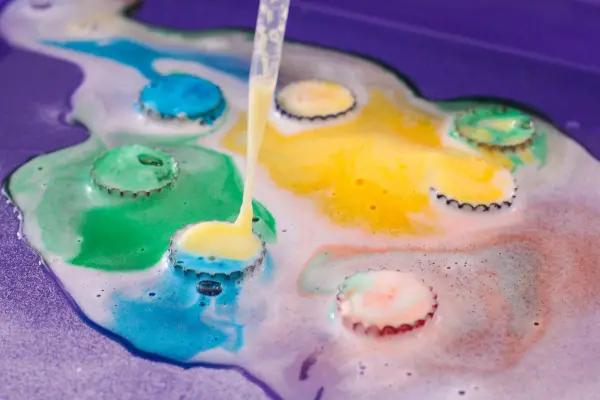 Show the kids how to suck up the vinegar with the pipette and slowly squeeze it into the bottle caps.
At first, the reaction will be white, but after a few squeezes, the fizz will turn the color of the food coloring.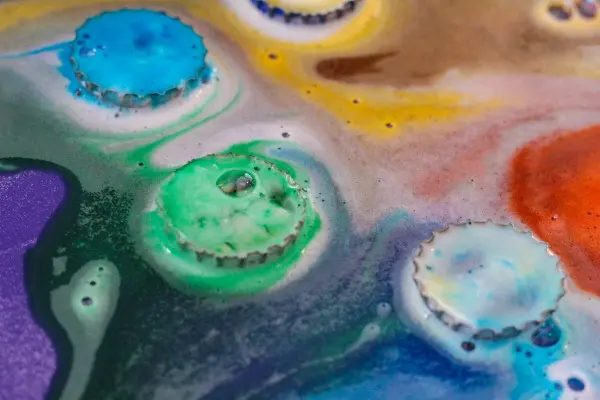 Try this activity over and over with different colors. Add glitter for even more pizzazz.
We hope you enjoy including this fizzing bottle caps baking soda and vinegar science experiment for kids in your homeschool or classroom.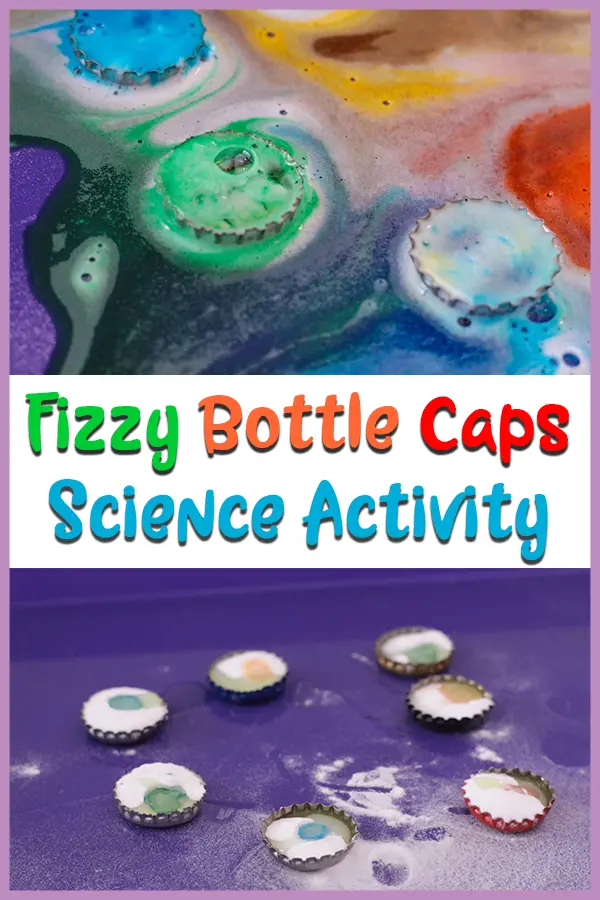 More science experiments for kids: