This is a sponsored conversation written by me on behalf of On-Cor. The opinions and text are all mine. #CountOnCor
Does the thought of setting New Year's resolutions get you excited for the next year? Or do you worry about how to stick to them?
This year, we're creating family New Year's resolutions.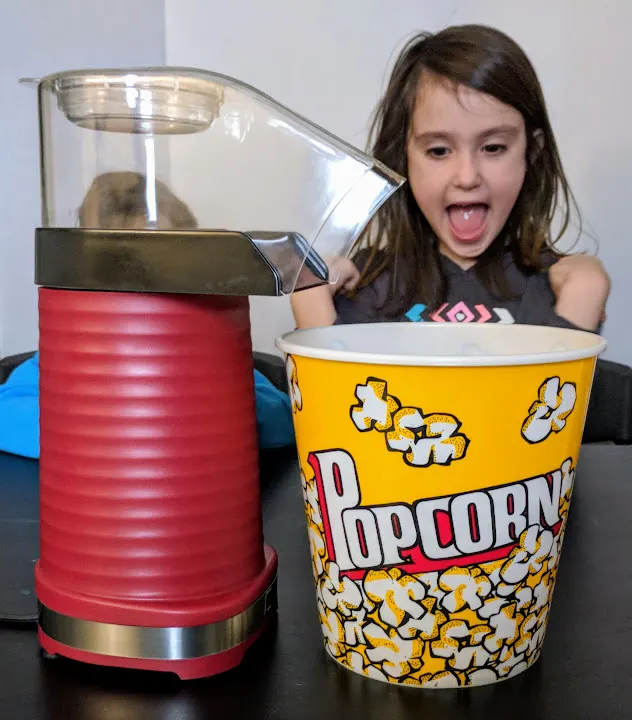 Sure, I'm also setting individual personal and business goals, but resolutions are a little different than goals. These resolutions are meant to be ongoing changes in our lives and we're more likely to stick with them if we approach it as a team effort.
You may already be doing some of these things. We're already doing several of these, but we want to do them more and with more intention.
7 Ideas for Creating Family New Year's Resolutions
Practice Gratitude as a Family
I think this one is important, especially right after the holiday season. It's easy to get caught up in things we want and focus on negativity. Practicing gratitude and focusing on the positive is something we want to do more of together. It can be as simple as going around the dinner table to say one thing we are thankful for each evening. Other ideas include starting a family gratitude journal or jar.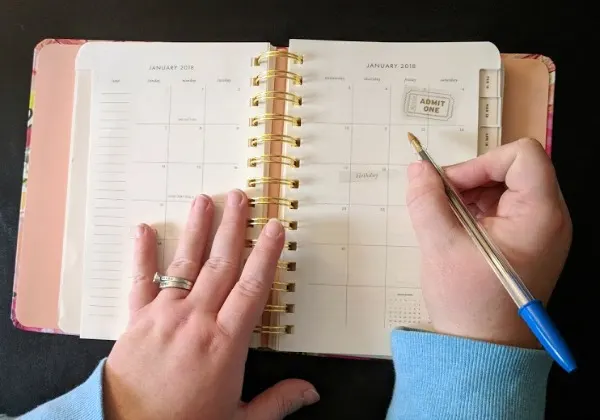 Be More Organized
Resolving to be more organized as a family can mean a few different things. For us, it means keeping our house tidier and meal planning. It even means having a Plan B!
Household organization will definitely be a family effort. Everyone is expected to pitch in to pick up the living room and we all need to be more intentional with putting things away in our bedrooms. Clutter is my nemesis! Meal planning is also a family effort. We have to work together to plan ahead, communicate about the menu, and stay on budget by eating at home more often. This is where On-Cor comes to the rescue!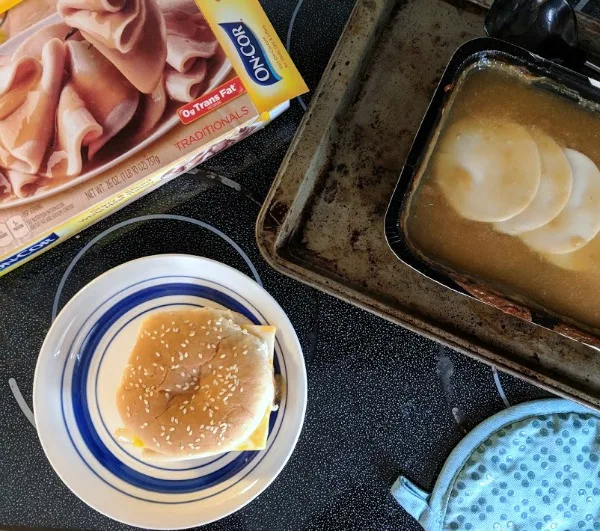 Have you ever forgotten to thaw meat from the freezer? Or forgot to pick up a needed ingredient or two when you went to the store? Even with meal planning, I need to have convenient options on hand because sometimes things do not go as planned. Or my timing is off because some days are busier than others. On-Cor is just a freezer away for an always easy, always satisfying and always ready solution for "one of those nights."
Go on Adventures
We want our kids to try new things and experience the world, but that means we have to leave the house. There are lots of ways to go on adventures with the kids from visiting a new local restaurant or park to taking a road trip across the state. Adventures create memories!
Eat and Cook Together
Not only is cooking an important life skill, but it's a fantastic way to encourage children to eat different foods. The kids get excited looking through colorful cookbooks and picking out recipes to make. Bringing them into the kitchen with me helps them gain confidence and independence in preparing simple dishes.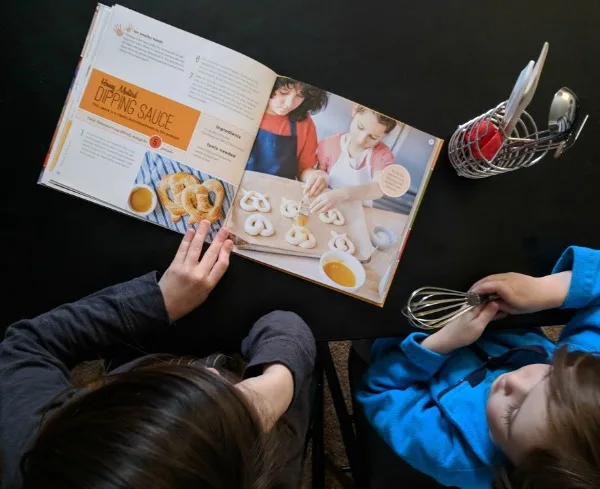 Plus, I don't want to be a short order cook. I don't want to make separate meals for everyone and wish I'd never fallen into that parenting trap! I love that On-Cor's multi-serve entrée products feature popular flavors and varieties that our whole family enjoys. I don't mind slightly customizing how the main entrée is served or offering a couple different side dish options.
Better yet – let the kids make dessert while dinner is in the oven!
Encourage Creativity
Creativity comes in many forms – crafting, dancing, building, writing, and cooking.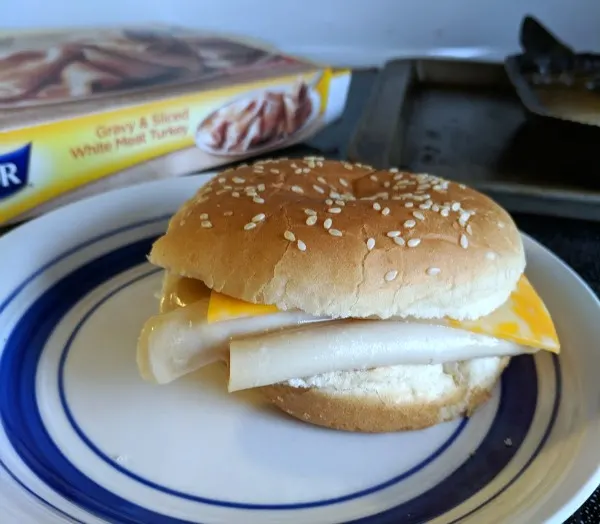 For example, just because it's convenient doesn't mean it has to be boring. You can keep your On-Cor entrée as is, or put a personalized spin on your favorite meal, such as turning the Gravy & Sliced White Meat Turkey into hot sandwiches, sliders, or rollups. Add your favorite sandwich toppings such as cheese, bacon, a creamy cranberry cream cheese spread or even garlic mayo. It's easy to add a side salad, roasted veggies, or pasta salad for a complete meal.
We already encourage creativity and will continue to provide opportunities for every family member to be creative in new ways.
Spend More Quality Time Together
I don't want to feel like I have to choose between making dinner or spending quality time with my family. I want to do both! The frozen, fully-cooked On-Cor entrées are conveniently packaged and ready to heat and serve. This gives me the option to pop dinner into the oven while I get other things done around the house or do an activity with the kids.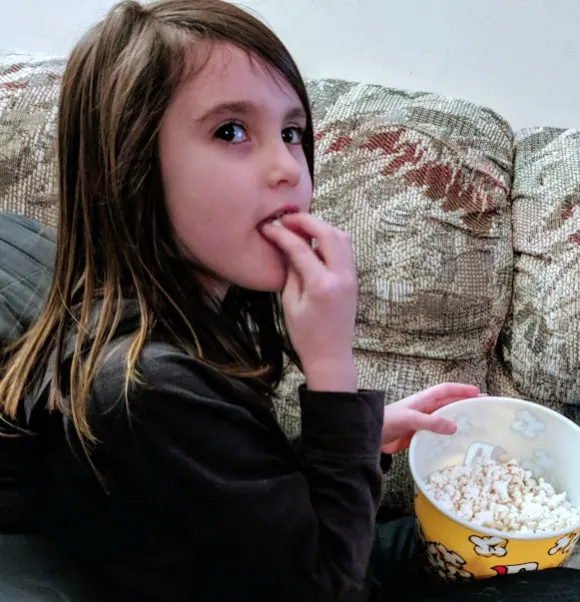 We love playing board games together and frequently have family game nights. Throughout the next year, we'd like to plan more family movie nights. It's fun and more budget-friendly than going to the movie theater (which we'll still plan as a special outing). We spend time reading with the kids in the evenings and want to find more books to read aloud together as a family.
Learn New Things Together
The kids are learning all the time at school and we want them to become lifelong learners like us. What better way than to learn something new together? You can learn how to do something or learn more about something. You can put it to a vote to choose something everyone will work on together or let each family member pick one thing.
What I love most about creating family New Year's resolutions together is it sets the expectation that we are a team. We are in this together. Plus, it fits perfectly with increasing quality bonding time.
For your next family meal, head to the freezer aisle of Meijer or check out the store locator at www.on-cor.com to pick up one of On-Cor's entrées.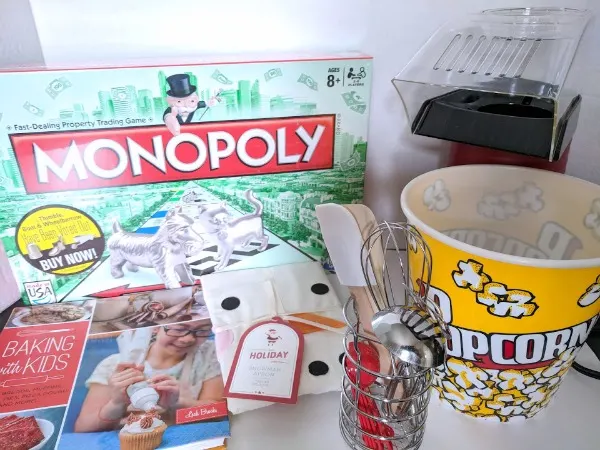 Thanks to our sponsor for providing a prize package for one of our readers! Winner is Juanita May. The prize will include:
(1) Coupon Valid for One Free On-Cor Entrée (1) Children's Apron, (1) Kitchen Tools Set, (1) Children's Baking Cookbook, (1) Board Game, (1) Popcorn Maker, (1) Popcorn Bowl, (ARV: $200)
Giveaway is closed.
This is a sponsored conversation written by me on behalf of On-Cor. The opinions and text are all mine.