10 New Year's Eve Game Night Party Ideas
When I was younger (think high school and college) I was all about the New Year's parties. I got dolled up and wanted to dance and get my drink on. I was single on many a New Year's Eve back then, so it was exciting to wonder who I might hook up with for a midnight kiss. Those days are long gone and you know what? I'm glad! Sure, it was fun then because I was in a different place in my life. For several years now I've enjoyed a different New Year's Eve tradition – game night!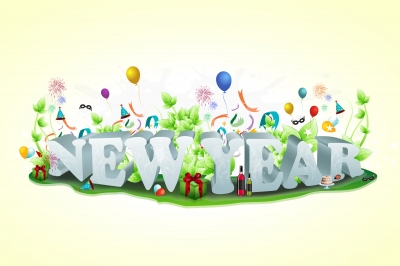 It's not the only game night of the year, but it's a game night that is often shared with adult friends and family that aren't necessarily over for our other game nights throughout the year. This tradition mostly got started after I started dating Brian, but I do remember a time or two before then where I skipped the partying for laughs and mind stimulation. There were also several years where we'd play games during our Christmas get together with my sisters and their families (it was usually way after the actual Christmas holiday).
Now, while I love playing games, I do think there are some games better suited for a party-like atmosphere. Here are some games I suggest for such occasions! (And yes, they can be just as fun if you are sober or drinking moderately.)
New Year's Eve Game Night Party Games
Board games: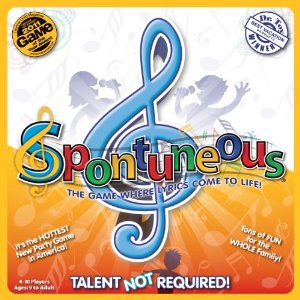 Spontuneous – This one is being rotated in this year. I just bought it earlier this week. Our crew is into music and a word or phrase can turn into a round of singing… so this game seemed perfect for us. I can't wait to play it.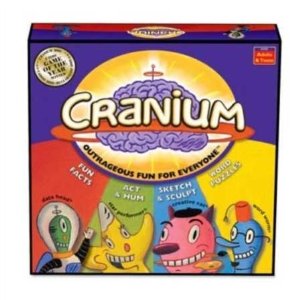 Cranium – Whether you split up into teams or face off against each other solo, I love the variety offered in Cranium. They tap into a variety of skills so everyone has a chance!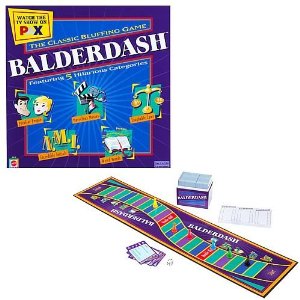 Balderdash – If you haven't played Balderdash I highly recommend it. There are a few different categories like definitions, strange laws, movie titles… and everyone makes something up. The answers get mixed together (the real one too) and read out loud. Everyone takes a turn guessing which one is the correct one. You try (and hope) people will think yours is the real one. There are some absolutely hilarious things that come out of this! I really love being given a movie title and needing to make up the synopsis.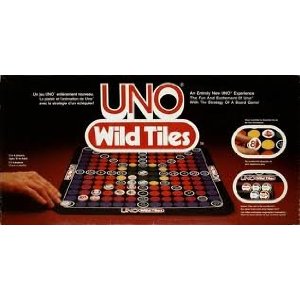 UNO Wild Tiles – I really like this game. I can't really explain why but I find it to be a lot of fun and brings a new level of competitiveness to UNO. Maybe I love it so much because of having such fond memories while playing it in college?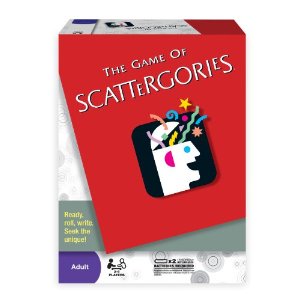 Scattergories – Another long time favorite of mine! I like being challenged to make up things and hearing what others come up with. Our family has a collection of inside jokes that have come out of this game.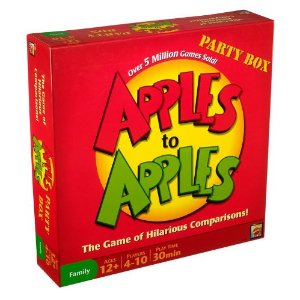 Apples 2 Apples – When you really know the people you are playing with, this can get out of control. I love how easy it is to play straight out of the box, there's few rules, and it's a challenge to think outside the box (but to think inside someone else's head!).
Video games: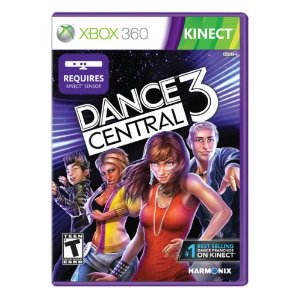 Dance Central 3 / Just Dance 4 – Whether you want to show off your skill or don't mind everyone giggling about your imagined skill, these are staples in our night. We don't have room for a real dance floor, so taking turns on a dance game is the next best thing. Once upon of time I would have died of embarrassment at the mere thought of dancing in front of everyone like this, but it's so much fun. Plus, what a great way to burn some calories from all the snacks!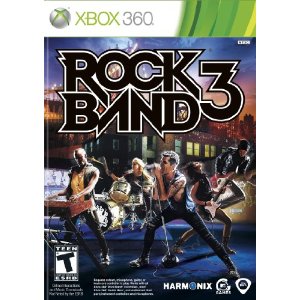 Rock Band 3 – We all have our favorite instrument but rotate around giving everyone a turn to sing. One friend of ours is notorious for messing up lyrics despite the fact that they are scrolling across the screen. That in turn messes up the rest of us as we are all laughing. It's fun to let loose and rock out to a variety of music genres. We ALL belt out classics from the 80s. Worried about someone not being able to hit all their notes? Just put on no fail mode to keep the party going and fun without the stress of failing out of songs before they end.
Kinect Party – This one has to be purchased on the Xbox Marketplace. The first version of it was called Happy Action Theater. It is one of Rissa's favorite games to play! It uses the Kinect to project our living room onto the TV screen. There are a variety of scenarios it goes through like filling the room with lava, snowing, dance floor, balloons and so much more for you to interact with. It's silly and easy to play because the objective is just to have fun!
Do you play games on New Year's? Which are your favorites?
________
"New Year" Image courtesy of [digitalart] / FreeDigitalPhotos.net – all other images from Amazon. Post contains affiliate links.
Subscribe
Get weekly sanity saving parenting tips, recipes, and kids activities.