20 More Spooky Cookies & Halloween Food Ideas
Halloween Food Ideas like these cookies are perfect for helping you plan a Halloween party or simply have something fun on hand for your kids and family to enjoy together.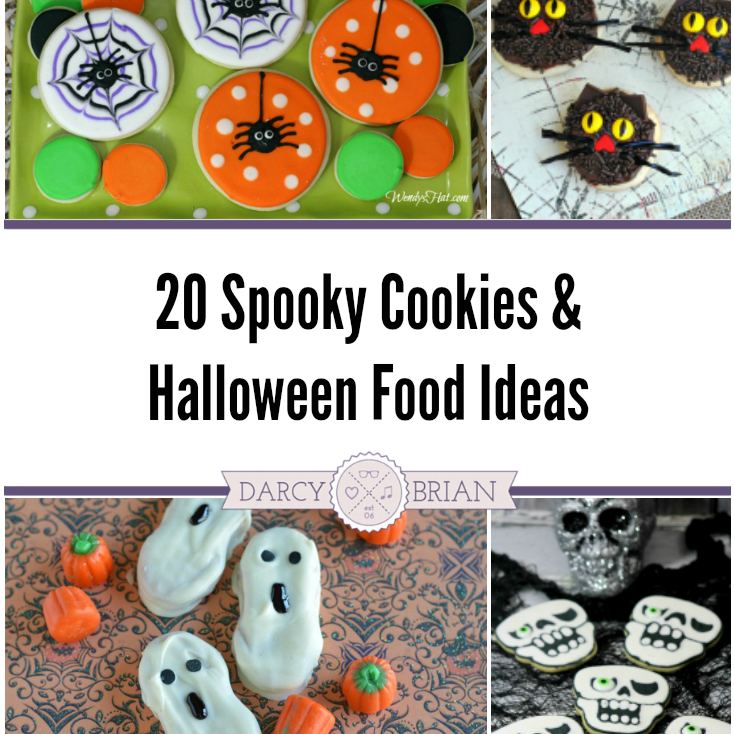 20 Spooky Cookies & Halloween Food Ideas
This post contains affiliate links. We earn a commission if you make a purchase at no extra cost to you.
These delicious Halloween food ideas are ideal for your next Halloween party. I love that so many of these Halloween cookies are super easy and perfect for making and sending to school class parties. Even if your kids school restricts homemade treats, you can make these for your family and surprise your kids with a cool spooky treat throughout the month of October.
Spooky Halloween Party Decorations
Now that you have some great Halloween food ideas ready on this list, it's time to start thinking about decorations for your party. I love decorating for Halloween, and have found some of my favorite supplies to share with you.
This year, you can serve up some amazing Halloween food ideas from our list and use our favorite party supplies to host a wonderful party. Whether these are ideas you use for a friends and family party or a kids class party, these tips and treats are a perfect solution.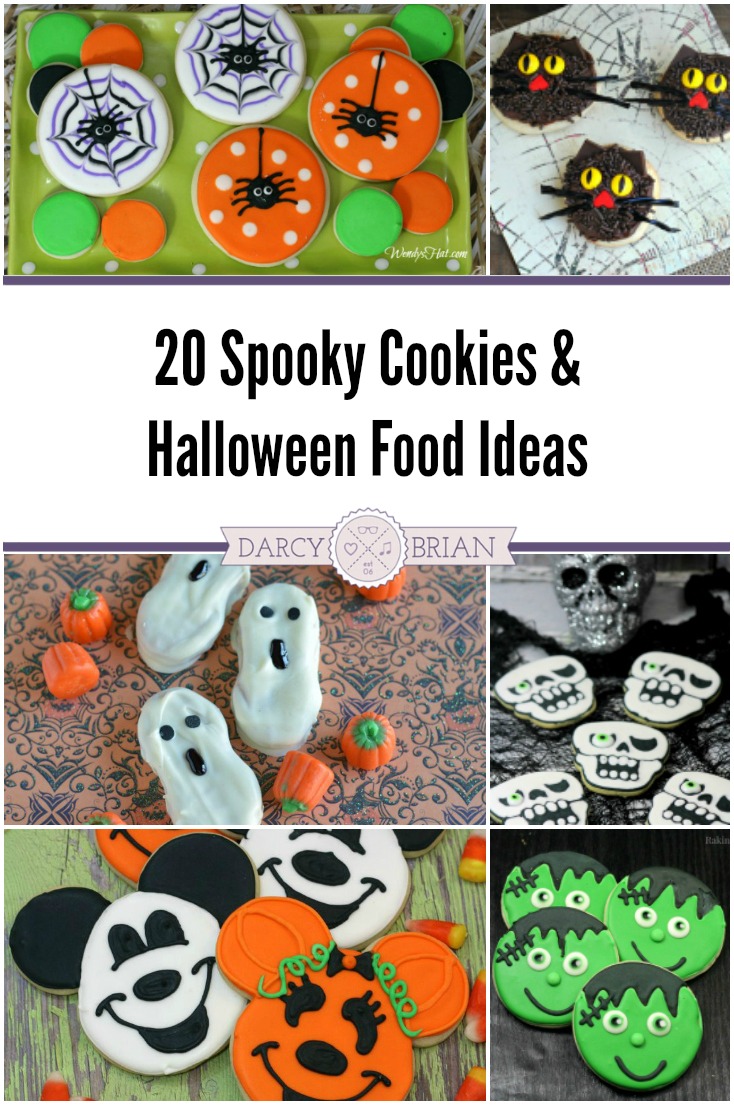 More Halloween Ideas:
Maleficent Party!
Download our Maleficent printables party pack and receive our weekly newsletter with tips, resources, and access to new printables.

Written by
darcy
Darcy lives outside of Milwaukee, Wisconsin with her husband, their 8 year old daughter, 6 year old son, two cats, and a rescue dog. She loves to share kids crafts, simple recipes, and parenting tips to help other moms. She's passionate about education (which is why she is a PTO board member and Box Tops Coordinator) and all things babies. Darcy loves purple, geek culture, and making an ordinary life feel extraordinary. She and her family enjoy exploring Wisconsin and planning local adventures. Author of Breastfeeding 101: Beauty in Breastfeeding, available on Amazon. Her writing has also been featured on Babble, CafeMom, and Mom.me.
View all posts by: Darcy Zalewski