Looking for fun and creative craft ideas for kids to make for Dad? I think you'll love these easy Father's Day crafts!
My kids love making homemade gifts for us. I just love seeing the big smiles on their little faces when they give us something they made.
Since Father's Day is the third Sunday in June, it sneaks up on us fast with all of the end of the school year stuff.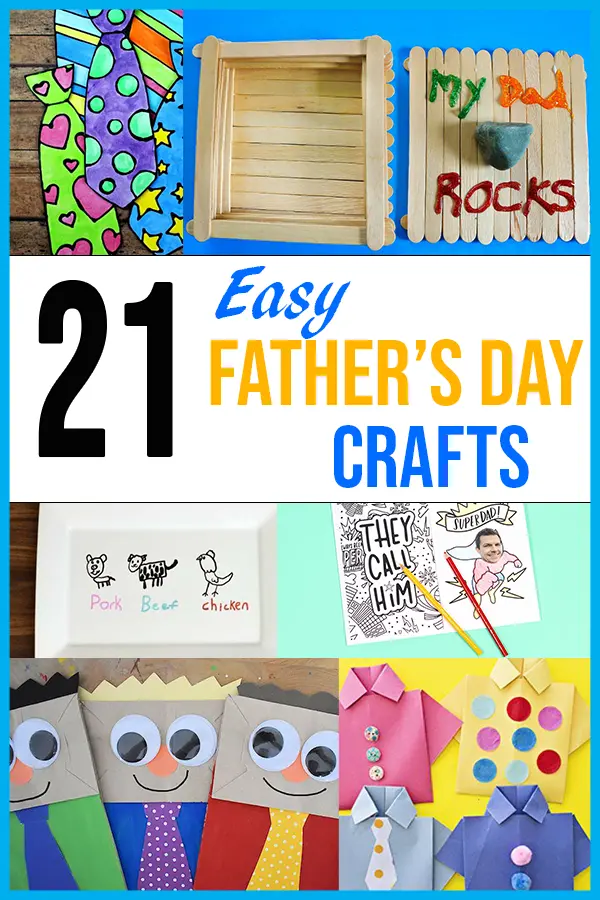 I like to find simple Father's Day crafts my kids can do mostly on their own.
I want options with little to no prep from me and projects that are fairly easy to hide from my husband until it's time to give him his presents.
My kids are much better about keeping handmade gifts a secret now than they used to be, but they can't resist telling us when they made something.
So, I thought I'd put together a bunch of cute Father's Day craft ideas for you.
25 Easy Father's Day Crafts
Your kids will have fun making these easy Father's Day crafts. What a special way to honor Dad!
Aren't these the cutest ideas?
I hope this list of easy Father's Day crafts inspires you and your kids to make something special for their Dad or Grandpa.
Which project do you want to make?
More gift ideas you may like: