Do you prefer stomach plunging drops on speeding roller coasters or spinning rides that make you feel silly and dizzy?
I've always been afraid of heights and have irrational fears about falling out of rides, so I tend to stick with "spinny" rides.
I have never been a huge thrill chaser, but there are a handful of coasters and other crazy rides I enjoy while screaming my head off.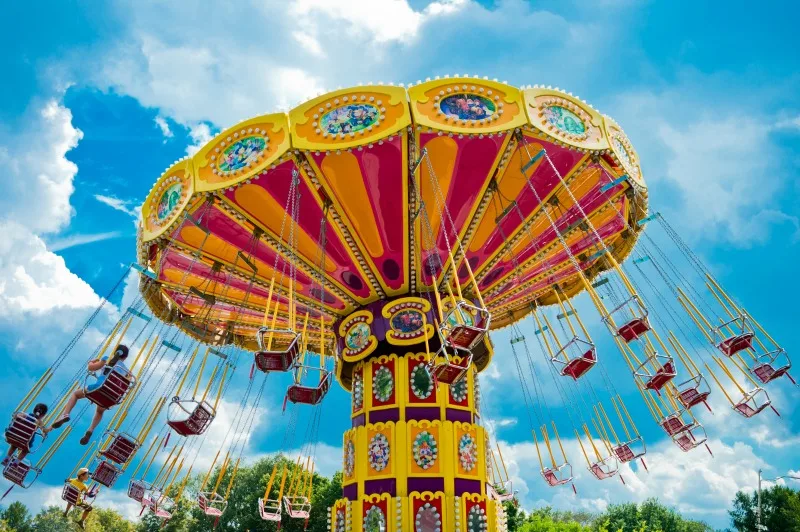 The great part about going to an amusement park with little kids? They aren't quite ready for the biggest thrills yet (nor are they tall enough).
For now, I feel pretty comfortable about the rides the kids want to go on and gladly will go with them. Someday, I know that will change.
RELATED: 5 Reasons Cedar Point Amusement Park is Perfect For Kids
One thing about amusement parks is they can also be a place where accidents and scary things can happen.
As my kids have gotten older, I worry less about them running off, but it's still important for all of us to know what to do if we get separated.
If you are making plans to go to an amusement park this summer, keep these amusement park safety tips in mind.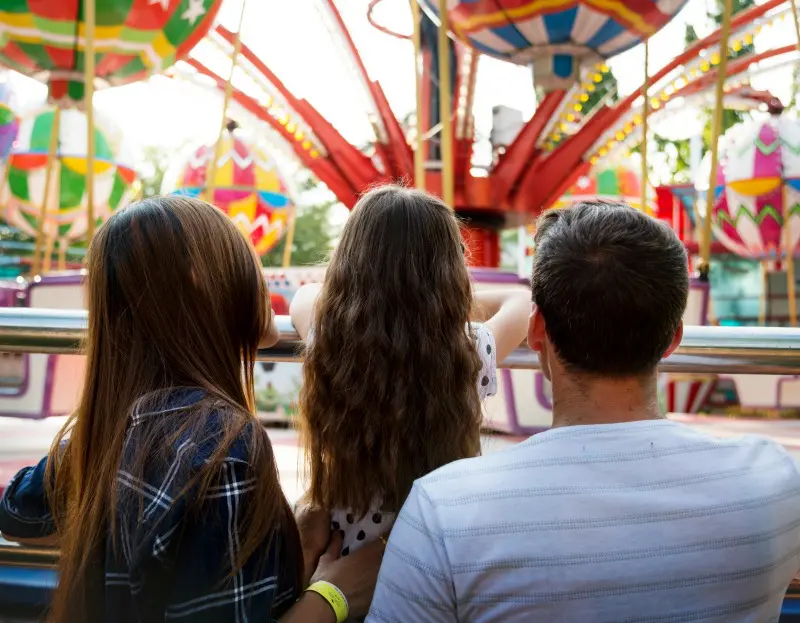 8 Amusement Park Safety Tips
This post contains affiliate links. As an Amazon Associate and a participant in other affiliate programs, we earn a commission on qualifying purchases.
1 – Decide on a meeting spot.
When you first enter the park, pick a spot that you can meet up at should someone get lost or separated. Make sure everyone knows and understand where it is and to stay there until found.
Also, take children to the information booth in the park so they know they can ask for help there as well.
2 – Write your child's name on a bracelet they can wear with your name and cell phone number.
This makes it easy to be reunited should your child get lost and makes it easy for park employees to find you.
You and your child could make safety bracelets at home or purchase travel ID bands.
3 – Wear sunscreen.
This is a given for most folks, but it is also very easy to overlook. If you will be in the sun all day, it is imperative that you do this.
Make sure to reapply if you will be out for the entire day, especially if you will be getting wet at all.
RELATED: 10 Things to Bring to an Amusement Park
4 – Drink lots of water and skip soda.
Soda dehydrates you more even though it tastes good on a hot day. Instead, make sure to drink plenty of water the day before, the morning of and during the day when you go to amusement parks to avoid heat sickness. Also, take breaks in the shade if you can.
5 – Instruct children and teenagers to follow all orders given by a ride operator.
It is imperative to their safety that if a ride operator tells them to do something that they listen and comply even if it doesn't make sense to them. (i.e. take their hat or sunglasses off)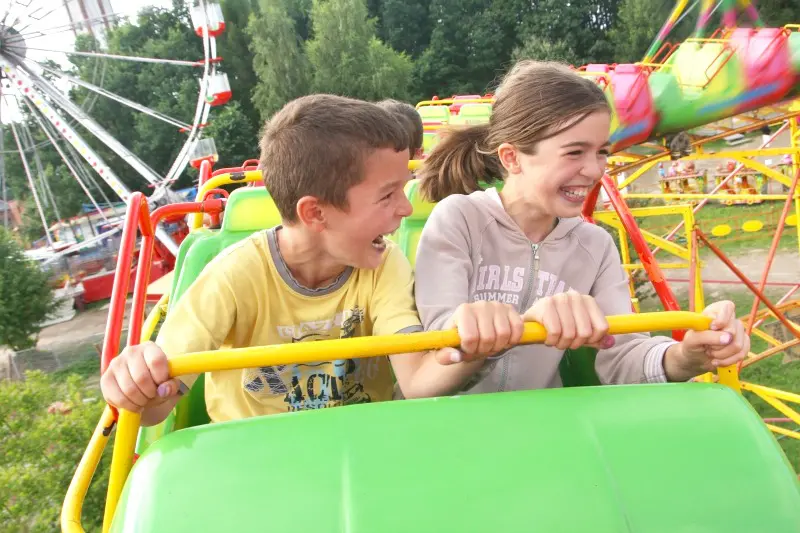 6 – Do not allow your children to place their arms, legs or head outside the ride at any time.
This can be very dangerous and often written on the signs in the line for the ride. Ask your children to read aloud or read to them the rules for each ride so they understand.
7 – Don't do too many thrill rides back to back.
Riding these rides causes your body to become jostled around and can make you dizzy.
Don't do them back to back so you can give your body time to adjust between rides.
This can keep you from passing out or becoming sick. This is especially important for kids.
8 – Obey all signs.
If it says keep out, heed that warning. If it says you shouldn't ride if you are pregnant, have a heart condition, etc and that applies to you, don't try to get away with it.
These rules are there to keep you safe.
RELATED: Things to Do at Disneyland While Pregnant
There is nothing quite as fun (and exhausting!) than hitting up an amusement park. There is so much going on and so much to do you wonder how you will have the energy to do it all.
Somehow, you manage to do most of it, though!
Whether you seek out the scariest, stomach dropping rides or something milder, keep your family outings fun and safe when you practice these amusement park safety tips.
What tips would you add?
More family travel tips: