Disclosure: I visited Disneyland and California Adventure Parks as part of an all expense paid #DisneyInHomeBloggers press trip. No other compensation was provided. All thoughts and magical moments are my own!
I can hardly believe I was just at Disneyland and Disney California Adventure last week. I have never been to Disneyland before and only to Disney World once, so I was feeling like a little kid – full of excitement and nerves! It wasn't too hot which made the day very enjoyable. Honestly though, I was a little worried I'd be left out due to being pregnant.
Enjoying Disneyland and California Adventure While Pregnant
After doing a little late night research on the attractions at each park and some reassurance from a tour guide, I was ready to get my fun on. If a ride had a pregnancy restriction it was an automatic no-go as was anything with a lot of pressure, G forces, or abrupt jolting. Those basically consisted of major thrill rides and roller coasters (i.e. Tower of Terror, Space Mountain, etc.). If a ride was deemed safe enough for toddlers or pre-schoolers to go on, I figured I'd be okay too!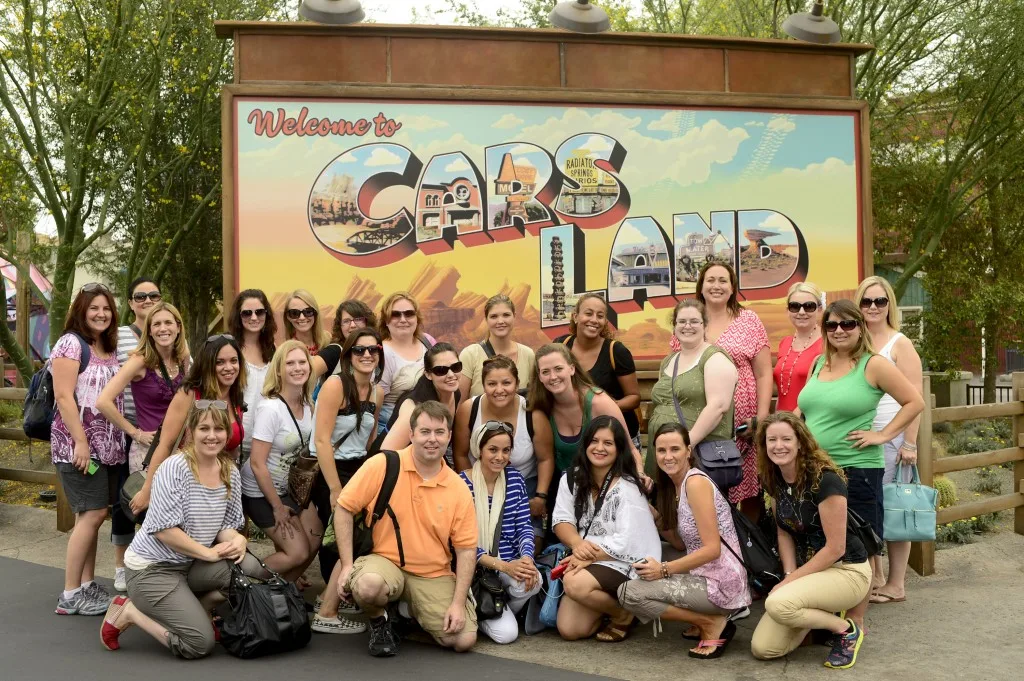 Having never been there, I was surprised to find California Adventures was right by Disneyland. I didn't realize they were separate parks, but they are – each with their own bit of Disney magic inside. California Adventures has expanded by adding several new attractions, the newest being Cars Land.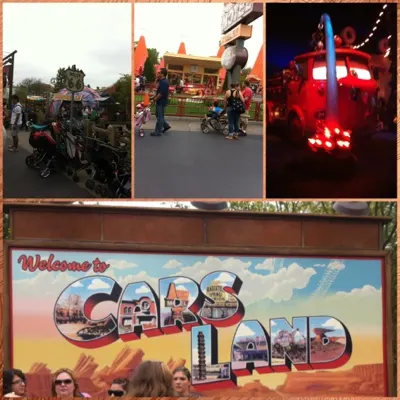 As you walk along Route 66, you see all the shops in the movie including the Cozy Cone Inn. There was so much to check out that I barely scratched the surface. Cars Land definitely is the place to shop for everything Cars related! I could tell it was a newer area since it was so busy. Lots of stroller parking along Route 66! There was also a fun looking diner themed after Flo's drive-in that I'd love to grab a bite to eat at in the future.
There are only a couple of rides in Cars Land, the biggest and most popular one being the Radiator Springs Racers! Six people sit in each car and are taken through the short version of the first movie. Then you are paired up with a car of other visitors to race. While you have no control over who wins, it's fun to claim victory if you are luckier than I was.
The ride is quite smooth but feels fast at around 40 miles an hour. The hills have just enough of a drop to make your stomach flutter and the turns give you a thrill. I'm not entirely sure I should have rode on this one, but it didn't have restrictions for pregnant women. [Update, I found out it does have a restriction for pregnant women due to how fast it goes, but I did not see it.] If near the end of your pregnancy, might want to wait on this one, but boy was it fun!
We were treated to hearing from a few different people telling us about the park's history and other fun facts you may have seen us tweeting. The group was taken on Matterhorn Bobsleds (a roller coaster) which I definitely had to sit out, then on Finding Nemo's Submarine Voyage.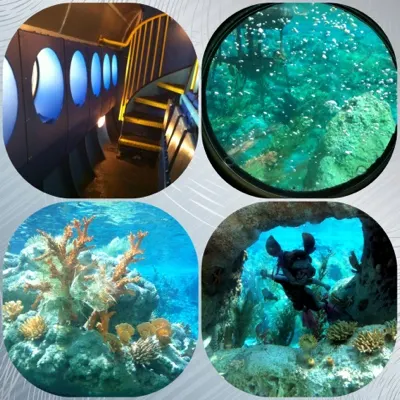 The Submarine Voyage was quite calm but has some close quarters for seating. It was fun spotting things in the water like Darla!
After lunch we were given about three hours of free time in the parks. I didn't have the slightest idea where to begin! Thankfully we were split up into different groups with a tour guide. This way I didn't have to worry about getting lost or sitting out on lots of rides. My group opted for the tamer rides – the preggo friendly ones! It was a special treat having a guide because we were able to skip long lines. We didn't necessarily go straight to the front, but it allowed us to go on more rides than we would have been able to ride in just 3 hours. It's a once in a lifetime thing for me! You can book a variety of tour guides, including VIP like we had, but they aren't cheap. I'd say it is well worth the money if I could budget for that.
The rest of the rides I experienced were:
Pirates of the Caribbean
Storybook Land
Alice in Wonderland
Buzz Lightyear Astro Blasters
Soarin' Over California
The Little Mermaid – Ariel's Undersea Adventure
Disneyland Railroad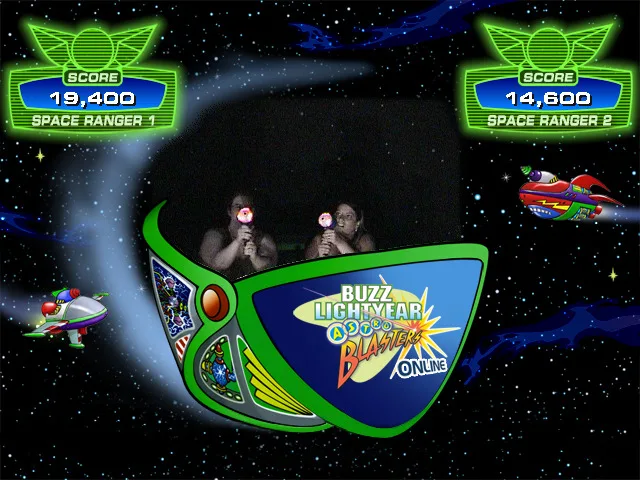 I'm ranger #1. They let you email your pic to yourself for free! And yes, that's actually a low score LOL
It was a long but FUN day. An experience I won't ever forget and am glad my daughter is too young to know what she missed out on. There are lots more pregnancy friendly rides as well as shows, shopping and dining to experience. (I sampled a Dole Whip and just had to buy a cream cheese filled pretzel..) I hope to return some day!
Have you ever been to Disneyland or California Adventure? What's your favorite attraction?
More pregnancy articles you may enjoy: