When kids are learning to read, one way to help make it easier is to teach kids what is known as word families. A word family is a CVC (consonant vowel consonant) word that ends in the same letters, like "at" or "ig."
Once kids recognize the word family, they can easily pronounce the letters in front of the word family, speeding the reading process and making reading a lot more fun. These word family flip books are a fun DIY solution to word families, and they are as fun to make as they are to use.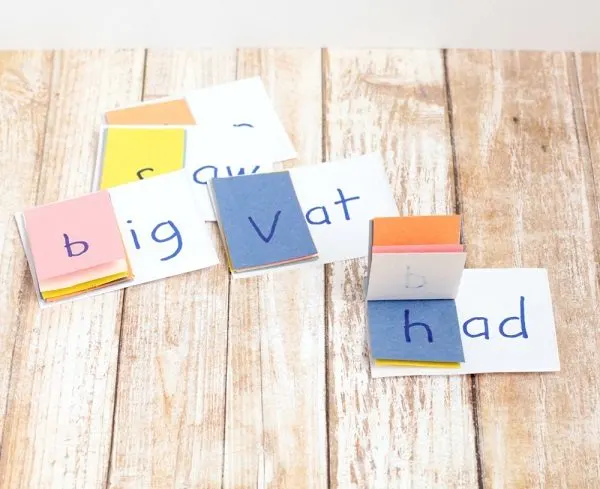 It's an exciting time to watch as your emergent reader progresses! Before my daughter entered kindergarten, she knew a handful of sight words, but would get frustrated attempting to read aloud. As the school year went on, the list of sight words she knew grew.
As she progressed, she became more confident in reading and writing. Now, she attempts to sound out new words while reading and gets less frustrated. Learning word families definitely helped! Plus, my kids like saying rhyming words in succession.
Note: Our school refers to sight words as Word Wall Words. They kept sight words and other high frequency words posted on the Word Wall and used it throughout the school day. Visually seeing the progress as words were added was awesome. So, if your school uses a slightly different term, that is OK!
DIY Sight Word Family Flip Books for Kindergarten
This post contains affiliate links. This means if you make a purchase we may earn a commission at no cost to you.
Make these fun little flip books for your students and watch as their reading ability soars!
Materials:
Directions: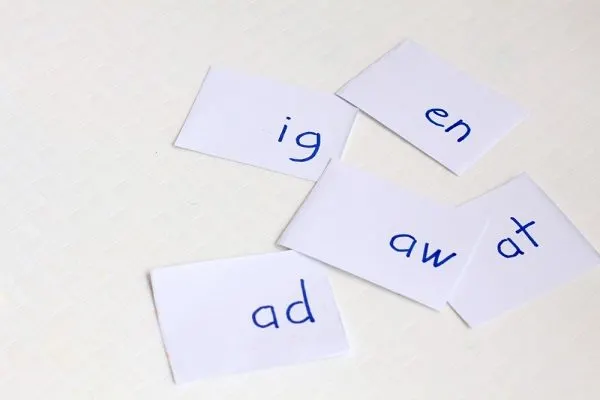 You can make the word family flip books as large or as small as you like. I wanted my version to be small enough for little hands to use alone. I cut a standard 8.5 X 11 piece of paper into eights and used that as the paper for the word families.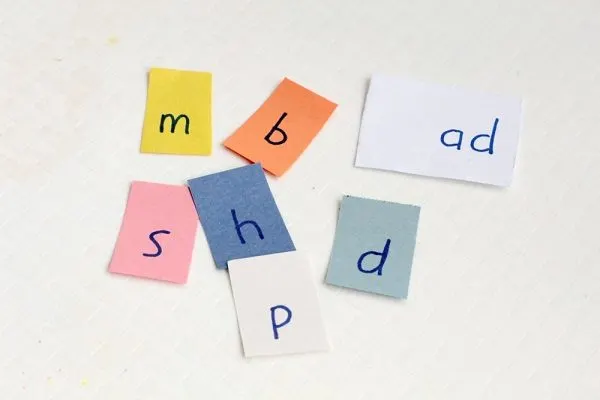 Cut pieces of construction paper slightly larger than the letters that will be written on them.
Look up a list of word families and put the word family ending on the white paper, leaving a blank in the front for the other consonant letters.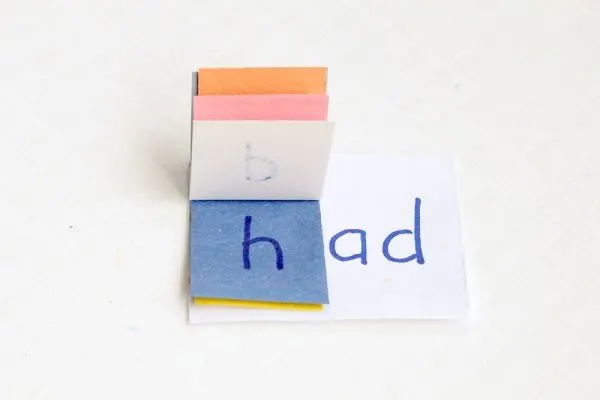 Write the other letters that complete the words in each family on the pieces of construction paper. Stack them up and glue them to the blank space on the white paper. Only glue the top of each paper so that they can be flipped up or down to make new words.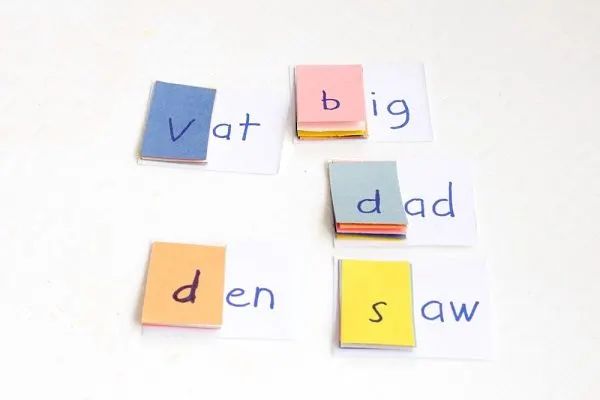 When the glue dries, give the books to your kindergarten kids. They will be delighted to play with them and it will help make reading a whole lot easier for new readers.


Here are some CVC words to get you started:
big, dig, gig, jig, pig, rig, zig
dip, sip, tip, zip
bat, cat, fat, hat, mat, pat, rat, sat
bug, dug, hug, lug, mug, pug, rug, tug
cop, bop, hop, mop, pop, top
We hope you and your child enjoy making and using DIY sight word family flip books. They are perfect for teaching emerging readers word families. As they flip through your DIY word family books, they will begin to recognize more words which will help as they learn to read.

More learning activities for kids: