This printable pop up snowman is a cute Christmas card kids can color and send to friends and family.
I love how easy it is to create homemade cards using the snowman card templates (which are available at the bottom of this post).
Looking for more printable Christmas cards? Check out this Joy and Peace holiday card!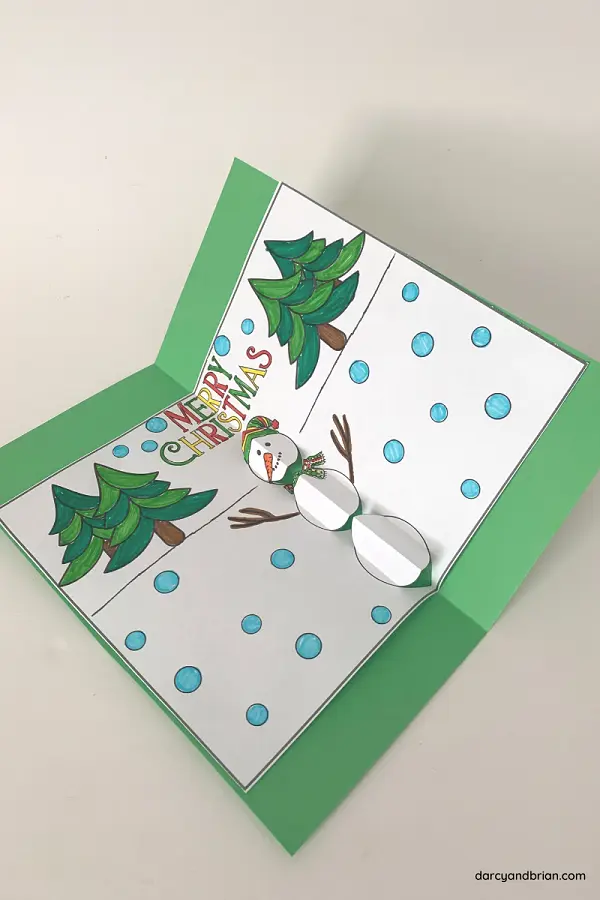 This post contains affiliate links. As an Amazon Associate and a participant in other affiliate programs, we earn a commission on qualifying purchases.
DIY Snowman Pop Up Holiday Card
Christmas cards are a great way to send a little holiday cheer to friends and family. If sending out cards isn't part of your family's holiday traditions, it's nice to do especially when we aren't able to visit everyone.
This pop up snowman card is simple to make, which is perfect for preschool and kindergarten children to work on as well as older kids.
Even if you decide not to cut it to be a pop up card, kids can still color in the printable card and use it to make a regular holiday card.
There are two different snowman scenes included. One features the snowman wearing a hat and scarf in the snow with evergreen trees in the background. The other one is a snowman wearing a hat in the snow.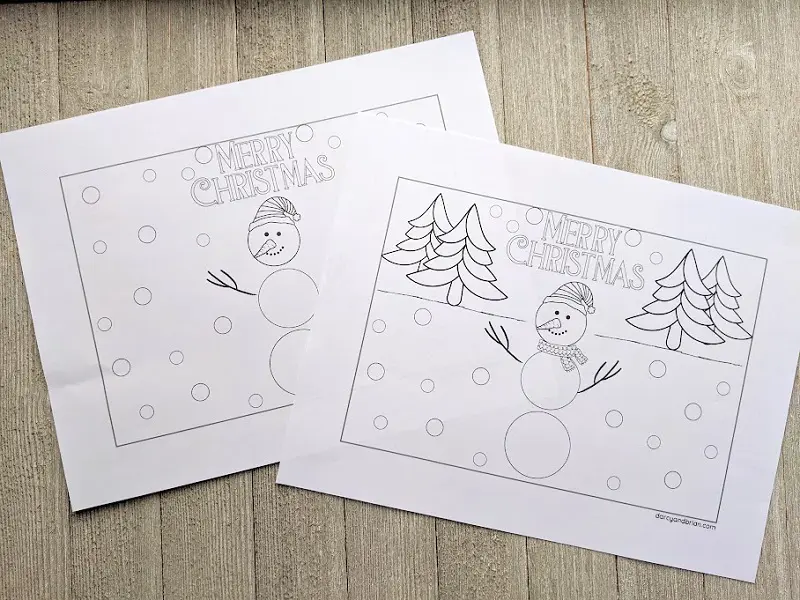 Creating these cards provides a fun way for kids to work on strengthening their fine motor skills by coloring, cutting with scissors, and gluing.
It's also a good opportunity to practice how to properly address an envelope.
Turn it into a fun family activity by spending an afternoon coloring and assembling cards while enjoying hot chocolate and Christmas cookies.
Snowman Pop Up Card Supplies:
Snowman Card Templates (printable PDF available using form below)
Markers, colored pencils, or crayons
Glue
Scissors
How to Make a Snowman Pop Up Christmas Card:
First, you will want to download the snowman pop up card printable template. You can print it out on regular white printer paper since it will be glued to cardstock.
Color in the snowman picture with crayons, colored pencils, or markers.
Fold the picture in half, left to right.
To create the pop up effect, cut along each of the snowballs that make the snowman body, but do not completely cut them out.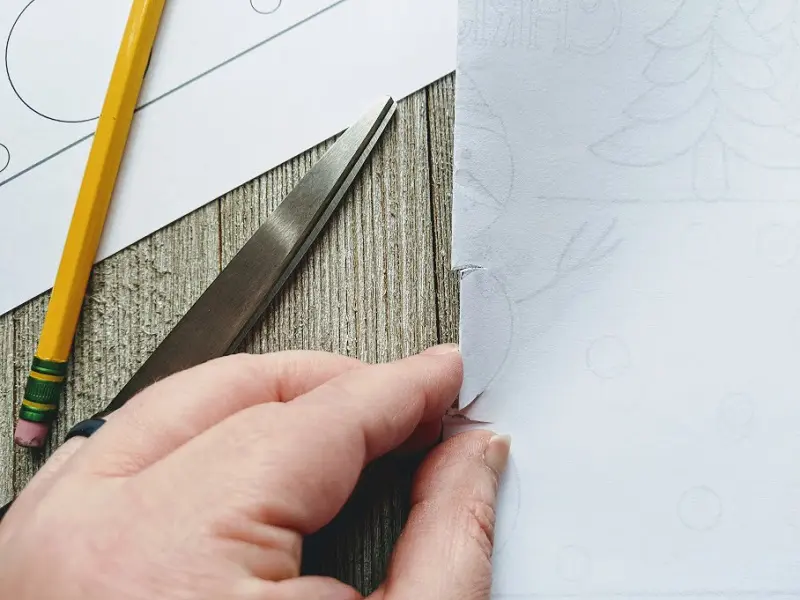 Open the card part way and push the snowman's body inside the card. Close it to fold the snowman in place.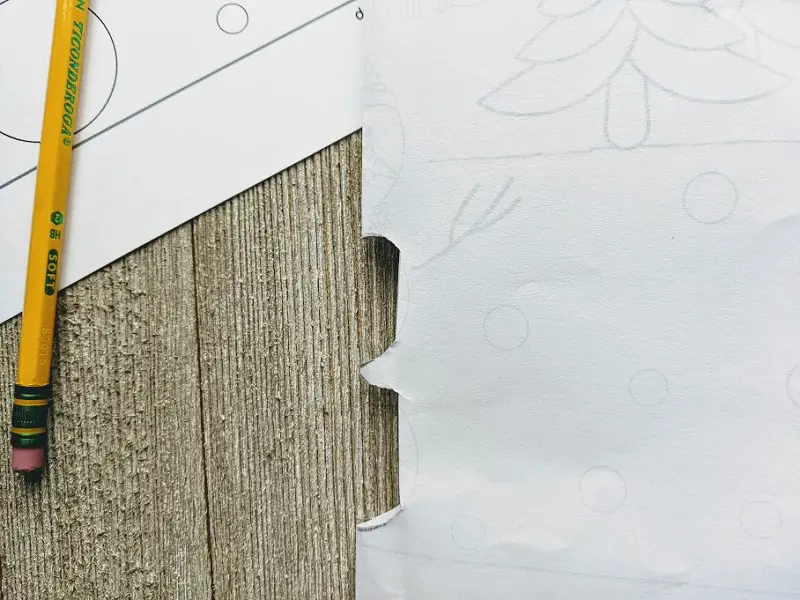 Cut the rest of the card out around the black border. Lay it on a piece of cardstock and trim it if necessary to only be slightly larger than the printable snowman part.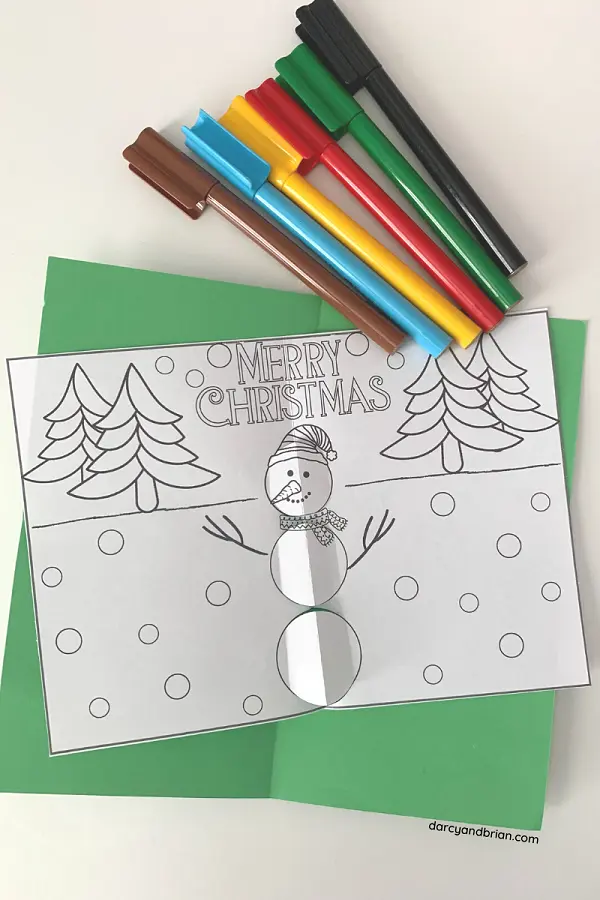 Fold the cardstock in half to create a crease. Open it and glue the printable to the cardstock. Make sure the snowman is centered with the crease and his body is folded away from the crease.
Open and close it to see that he pops out a bit from the middle when opening the card.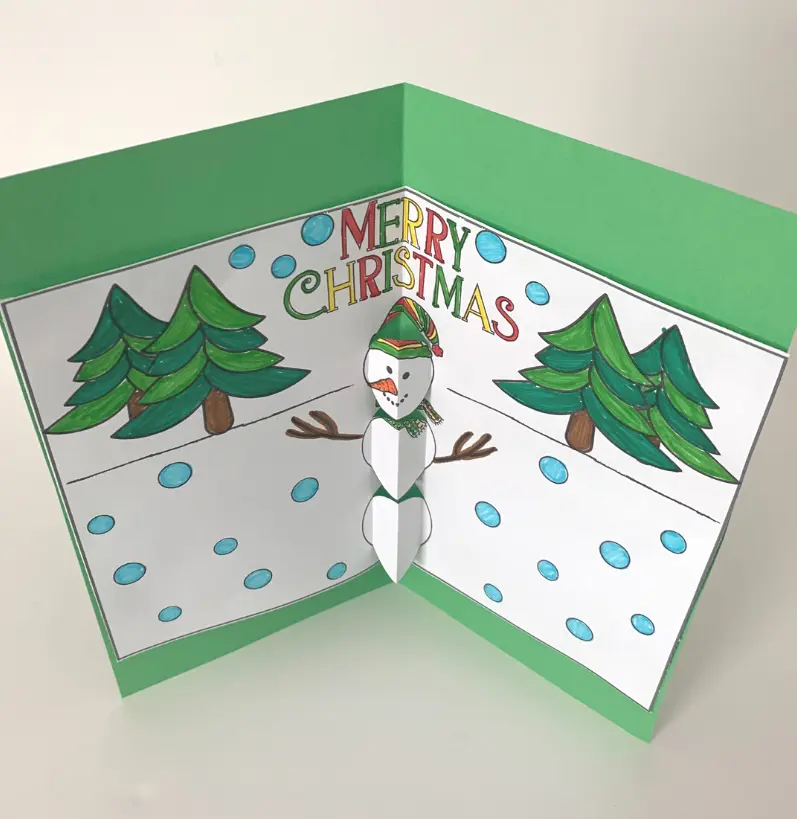 You can also cut it to make the full snowman pop up rather than cutting his individual body sections.
Don't forget to sign your name before mailing!
If you don't have any card envelopes on hand that this will fit into, here's an easy way to make your own custom sized envelope.
More Christmas Printables: