How would you like a fun and easy way to teach kids coding?
We received a Mojobot kit to review. All thoughts and opinions are our own. I mean, of course we are excited to have our own robot!
When I told the kids someone was sending us a little robot for them to try out, they got so excited. My daughter wanted to open the package the minute it arrived on our doorstep.
Love playing board games with your kids? Check out our mega list of 101 board games for family game night!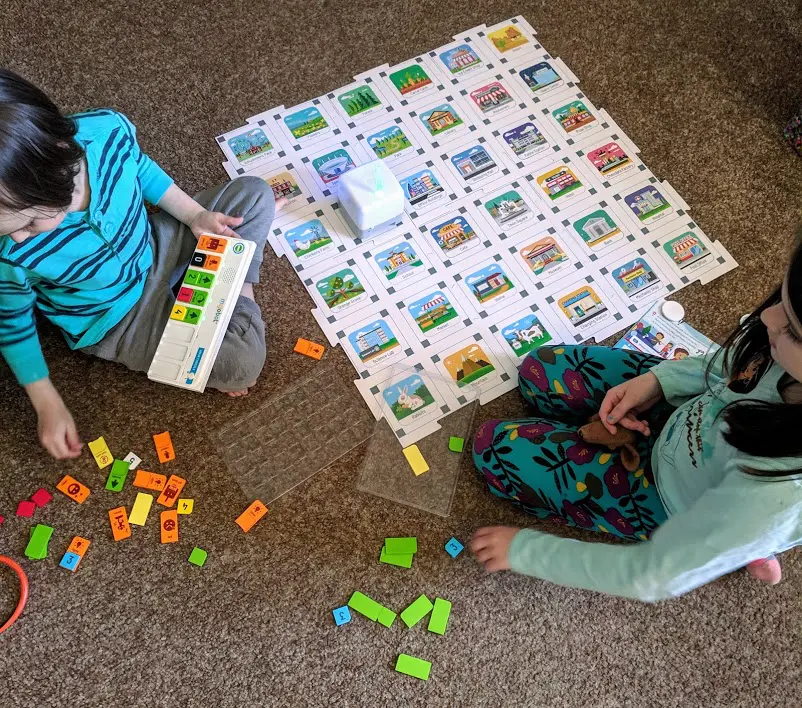 I think getting kids interested in science is important and part of that is computer science. In the future, there will be jobs that don't even exist yet.
As technology advances, our kids need to understand coding so they can get jobs where they program, fix, or even create new inventions.
And this is where having a Mojobot can help.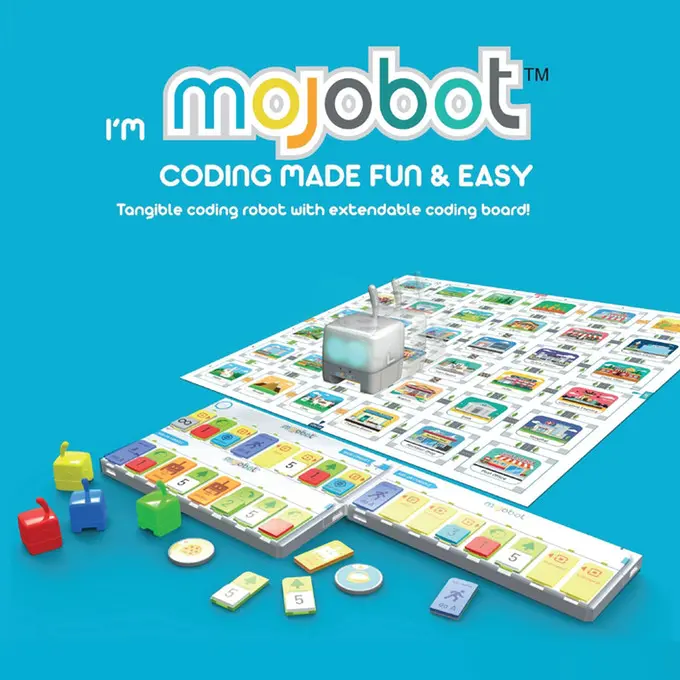 What is Mojobot?
Mojobot is a tangible coding robot and board game that makes it easy for kids (and adults!) to learn the core principles of coding and robotics.
Kids learn concepts quicker through play, so Project Lab designed Mojobot to be both educational and fun.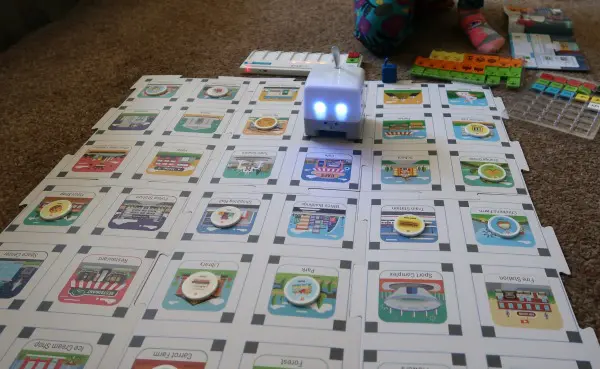 They created a comprehensive computer coding language and that is screen-free, extendable and allows the use of parameters, numbers, loops, decision making, sensory inputs and sub-routines.
How does Mojobot work?
Mojobot is a little robot with a variety of sensors, lights, a microphone, and a Bluetooth connection to the Console.
He even shows different expressions with his eyes and sounds.
The Console is like the command center for Mojobot.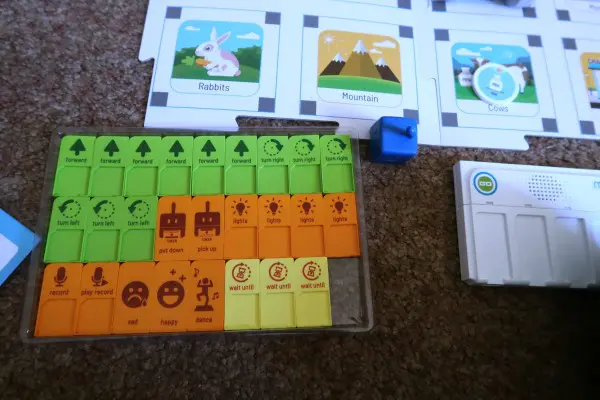 To command Mojobot put coding tags into the Console and press 'GO'. The job of the Console in to read the coding tag data, process it and send it over to the robot.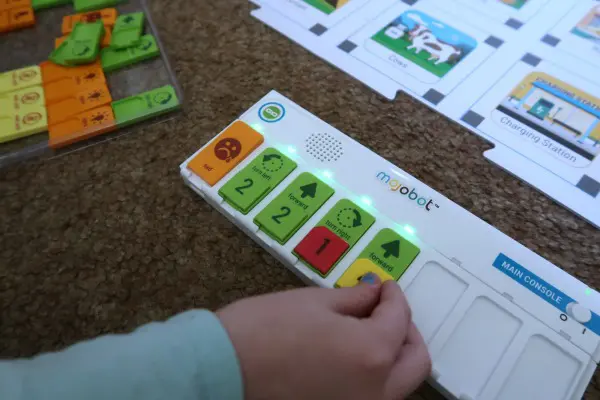 The lights on the console help kids to debug and learn the way the code flows and executes.
Learn more specifics about how Mojobot works and the components included here.
Why We Love Mojobot
Mojobot offers an engaging and screen-free way to learn coding. While writing and reading code at a computer makes sense, it's great to give kids a truly hands-on experience.
I loved that it was easy to get started right out of the box. There was nothing to assemble and honestly, the kids figured out what to do without my assistance.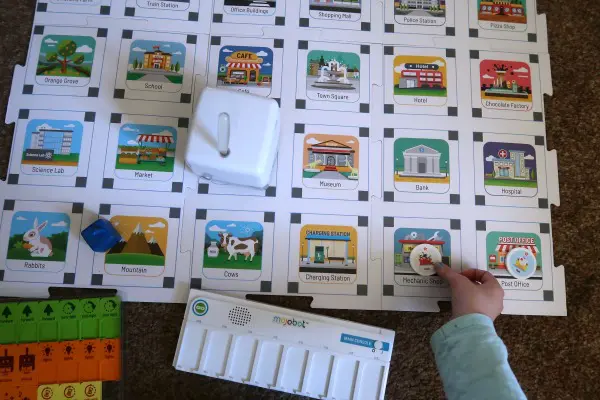 The Mojotown Map comes in large puzzle board pieces allowing you to set up the town how you want. We thought it was easiest to clear space on the floor.
The kids were more than happy to sit on the floor around the map and take turns putting coding tags into the console.
First, my daughter went through the activity book. It's illustrated similar to a graphic novel (which my kids love to read) and guides them through using the different coding tags.
It's an engaging tutorial that didn't bore my kids like it would have if I said, "Let's read the directions on how to do this."
After that, they came up with their own strings of code and missions. For example, my daughter placed the Golden Ticket token on one building then asked my son to pick it up and go to the Chocolate Factory.
I love that they also created a board game that you can play as a family using the included mission and challenge cards!
It was fantastic seeing how much Mojobot engaged my daughter in coding.
I could see both of my kids problem solving the code on the console when Mojobot didn't go where they wanted.
It easily keeps them busy for an hour when we take it out of the box.
This would be an excellent addition to elementary school classrooms as well as for families to use at home.
Support Mojobot on Kickstarter now through May 8, 2019.
We think Mojobot is a great learning tool for kids and families and we want to see it successfully funded!