Looking for free printable baby month stickers that are superhero themed?
Using baby milestone stickers is a cute and easy way to document your little one's first year.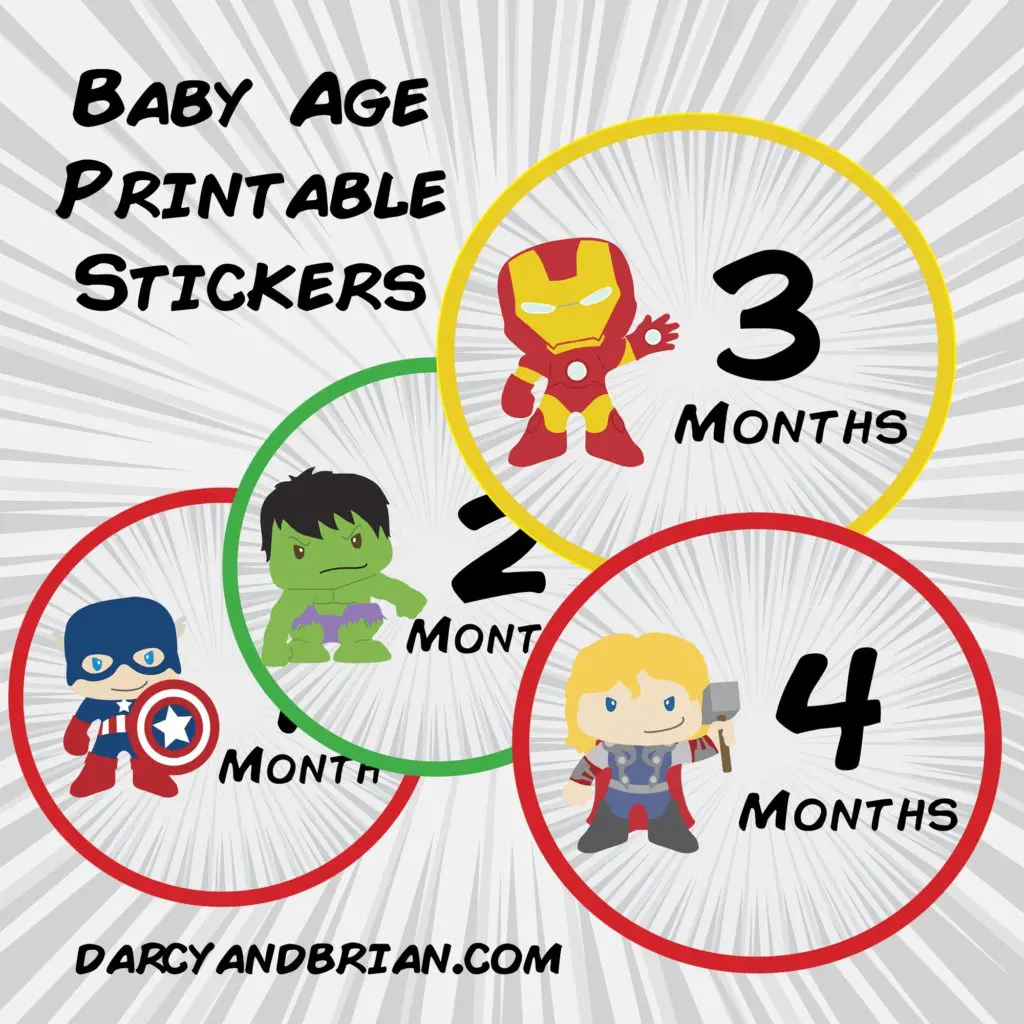 I know I took tons of pictures of my daughter when she was born. And with my son, I tried to take a monthly photo of him next to the same stuffed animal. It was a neat way to watch him grow!
Confession: I wasn't super consistent with taking the pictures though. I wish I would have gotten all 12!
Your little superhero will look adorable with these cute Avengers inspired month stickers.
The age stickers numbered 1-12 for a total of 12. There are two months with each of the following superheroes: Captain America, Hulk, Iron Man, Thor, Black Widow, and Hawkeye.
And when they get older, they will love doing these superhero activities for kids!
How to use these superhero baby age stickers
This post contains affiliate links. As an Amazon Associate and a participant in other affiliate programs, we earn a commission on qualifying purchases.
First, click to download the superhero baby age printable stickers.
Please note, these are for personal use only. Share this post with your friends and family so they can grab their own set!
Next, you can print the baby monthly milestone stickers on full-sheet sticker paper, then cut them out.
Then you can place the sticker on baby's shirt or on a blanket.
If you don't want to use stickers, you can print the monthly milestones out on card stock instead.
Just place it next to baby while laying on a blanket if you are taking a flatlay photo or fold it like a card to stand next to your baby.
Now you are all set to document your baby's first year with cute monthly milestone pictures!
More tips for mom and baby:
Woodland Creatures Nursery Poster Printables
Baby Safety: Top Baby Proofing Tips for New Parents
Baby Newborn Stage: Tips for Keeping Your Sanity
Ultimate Guide to Breastfeeding Your Child