These Saint Patrick's Day crafts featuring leprechauns are fun craft ideas for kids to make to celebrate March 17.
Nothing says St. Patrick's Day more than leprechauns (OK maybe shamrocks) with their bright red or orange hair and big green hats.
I love that these craft ideas are simple enough for preschool, kindergarten, and kids of all ages to complete themselves or with minimal assistance. They are perfect projects to do at home or in the classroom.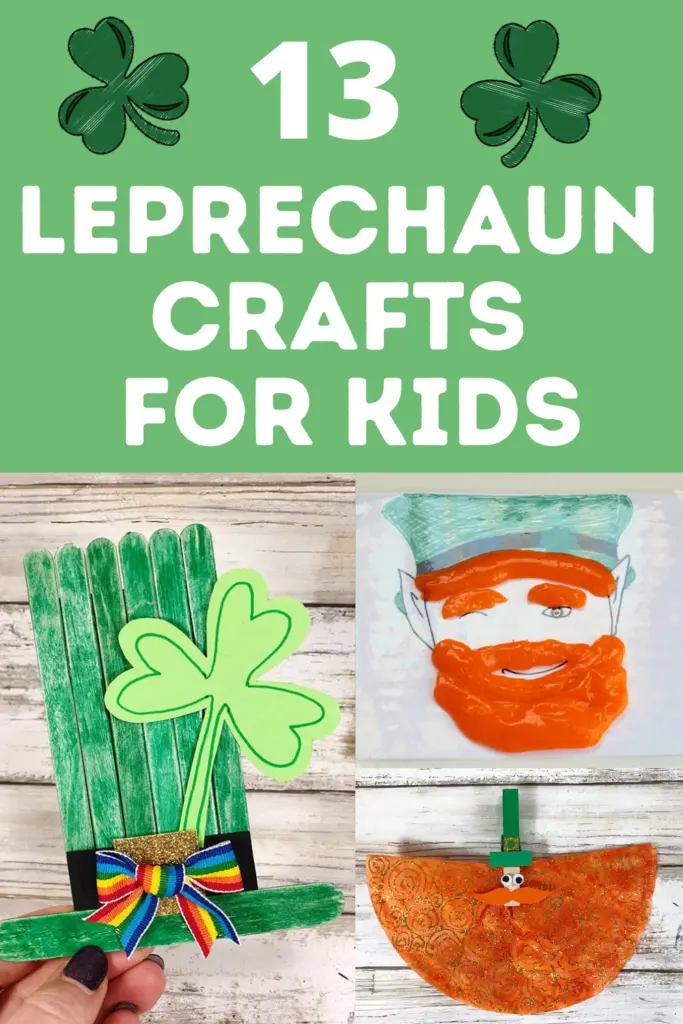 Want more St. Patrick's Day activity ideas? Don't miss our coffee filter rainbow, Irish Soda Bread recipe math lesson, DIY leprechaun trap ideas, and these Saint Patrick's Day themed games.
Saint Patrick's Day Leprechaun Crafts
If you are looking for a simple craft to celebrate St. Patrick's Day, you're in luck. We've got you covered this St. Patrick's Day with the cutest, greenest, and easiest leprechaun crafts around.
While they don't come with their own pots of gold, they're still super awesome! Spend the day crafting and enjoying a few of these St. Patrick's Day themed recipes too.
Make this simple leprechaun top hat using popsicle sticks. Use it as a cute photo display by attaching a picture of your child's face to the brim as if they are wearing the hat!
More Spring Crafts for Kids: