Disclosure: This fun crafting activity is part of a sponsored campaign.
Does it feel like your kid is bouncing off the walls on non-school days or even after school? I totally know what that's like.
When my kids have a school break, those days can be super fun or very difficult because they are full of energy and need help directing it. The creative outlet a crafternoon activity provides helps my kids (and me).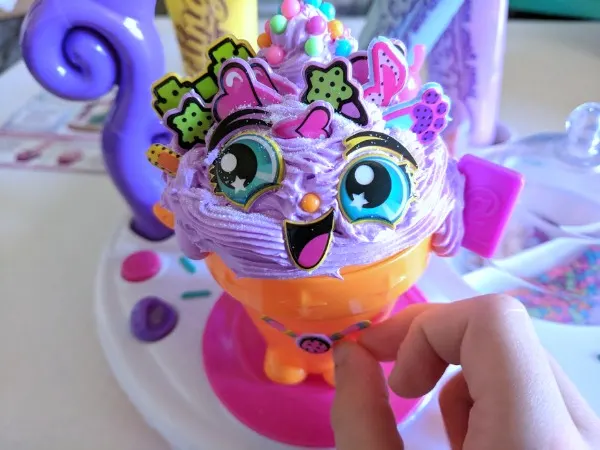 Plus, your kids want to spend time with you. They assume if they are off of school then mom must be off of work and house duties too!
Crafting is one of my favorite ways to reconnect and engage with the kids – either after school or during a break from school. My daughter and I had a fun crafternoon making Sweetlings!
Crafternoon Activity: Fun With Sweetlings
Honestly, I love any excuse to get crafty. At school, my daughter loves art class, so she gets excited whenever I offer a craft activity at home. I think it's important to encourage creativity. It's fun to offer the kids materials with a suggestion of what to make and see what they come up with!
Sweetlings are a fun, creative DIY activity that captures the current decorating food trends into a fun and addicting craft. My daughter and I worked together on these fun DIY, customizable characters with whipped clay and fun accessories one afternoon. With two kids, it's important to find ways to spend one on one time with each of them.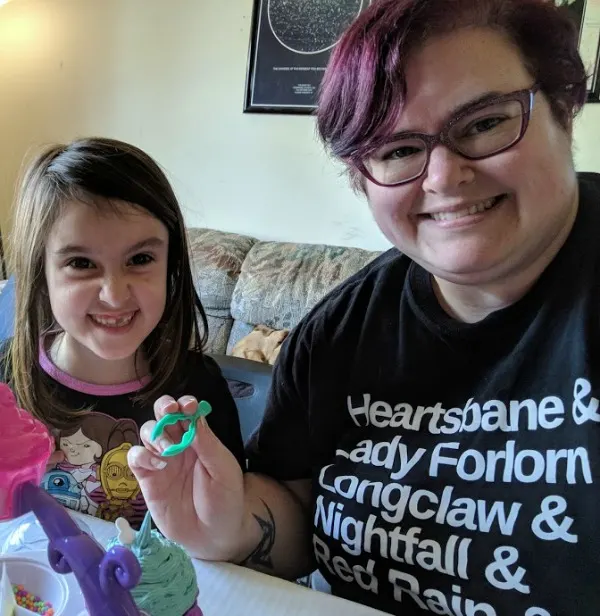 Rissa and I talked and laughed, bonding throughout our Sweetlings crafternoon activity. It was also the perfect opportunity to talk about practicing skills and it's OK to make mistakes. My daughter asked how I was so good at squeezing the clay to look like fancy cupcakes. I shared tips I've learned with practice frosting cupcakes and icing cookies. We worked as a team – me "frosting" the Sweetlings while she decorated and named them.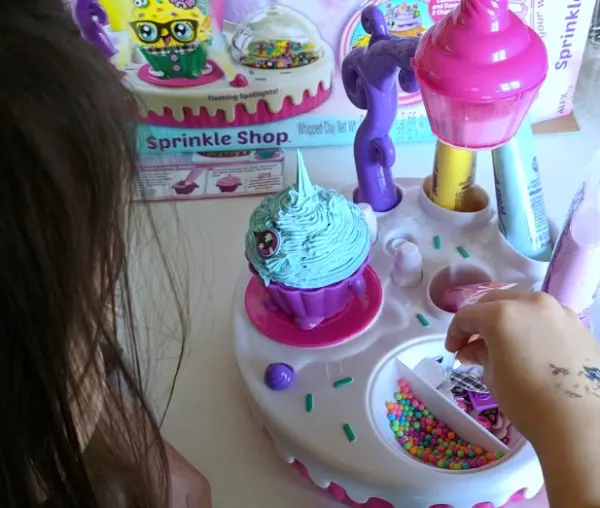 The afternoon flew by. No matter how well I think I know my children, activities like this help me get to know them a little more. Watching her work gave me insight into how she approaches new challenges. Does she try things on her own? Does she follow the instructions? Does she think of a new way to do something? Which tasks frustrate her? How does she respond when she's frustrated?
Knowing these things help me help her better. I've learned she prefers to learn by doing, but does not always want me to give her a demonstration first. After making six Sweetlings, we had to take a break. This is such a unique craft and collectible toy all in one and my daughter can't wait to make more!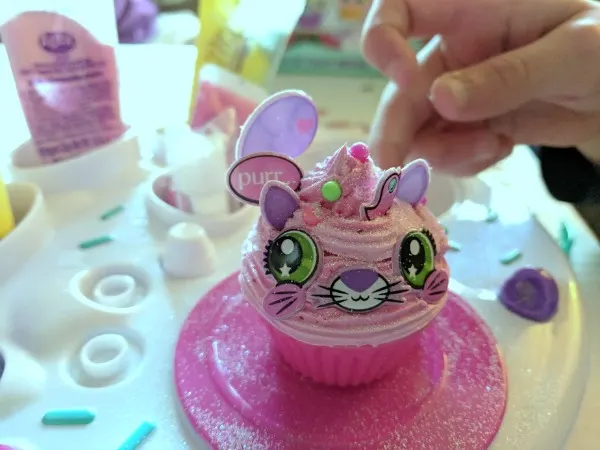 You can collect and create all characters and use as play figurines once the clay is dry. Each set comes with a fun background that sets the stage for hours of play. Ours were posing and showing off their cute accessories on a cupcake tower. I think the best part of this activity was seeing my daughter give each Sweetlings character their own personality. Personally, the cat one is my favorite.
Don't give the kids a chance to bounce off the walls during school breaks! Click here to get your own Sweetlings and plan your next crafternoon activity. This craft activity is perfect for mother/daughter bonding time, keeping the kids busy on rainy days, and providing a creative outlet.
More kids activities: