Disclosure: This post is part of a sponsored campaign with #StephensGourmet and the Mom It Forward Influencer Network.
Do you remember the first time you took a sip of hot cocoa? Do you remember how it tasted? How it made you feel?
The first time I shared hot cocoa with my daughter, her little eyes got as big as saucers. She couldn't believe how delicious it tasted. How it warmed her little body after playing outside in the snow.
I can still hear her little toddler voice asking, More?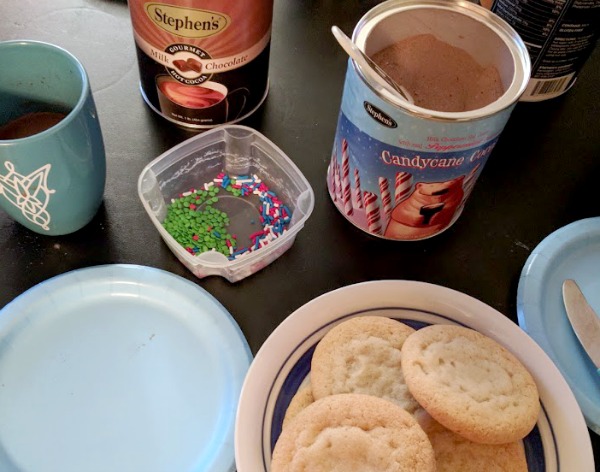 When I was growing up, the holidays were a difficult time of year for my family. From money issues to losing loved ones, the holiday season brought a complicated mix of emotions. Fortunately, I do have some fond memories such as drinking hot chocolate after my first time ice skating and baking with my mom when I was very young.
I don't specifically recall my first cup of hot cocoa, but I remember how it makes me feel. Wrapping my cold little fingers around my cup, letting the warmth seep through. The comfort of something so warm and delicious just for me. It was always a treat – not something we had often. Even as an adult who can purchase hot cocoa whenever I please… I rarely have it any other time of year.
Hot cocoa is warmth and holidays and togetherness.
I strive to make every holiday season a wonderful time of year for my children. I don't want them to experience the same worries and stressors that I did as a child. I want them to feel loved and cherished. I want this time of year to be fun. Special. Magical. In order to do that, I have to slow down and be present with my family.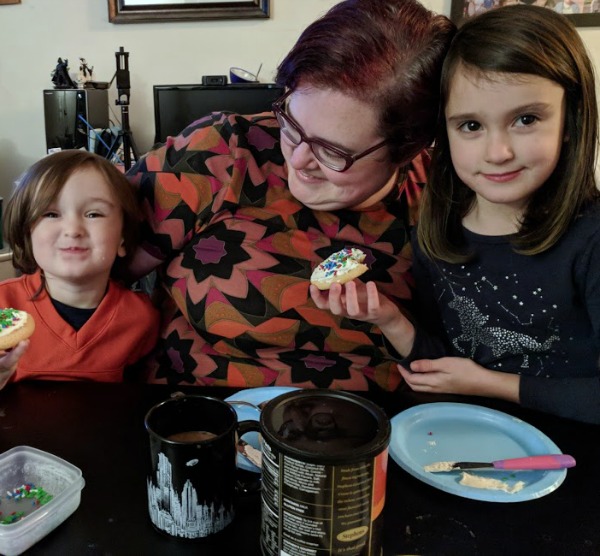 Every winter, my kids look forward to indulging in cookies and hot cocoa. They love baking and decorating Christmas cookies together as a family. I can easily become stressed out this time of year, but when I am intentional about being present with my kids – it's always worth it. They've helped me look at the holidays with a renewed sense of joy.
When my kids ask me to make them a mug of hot chocolate, it's the perfect opportunity to slow down and spend quality time together. Sometimes cookies and cocoa time is spontaneous and other times I plan it ahead of time.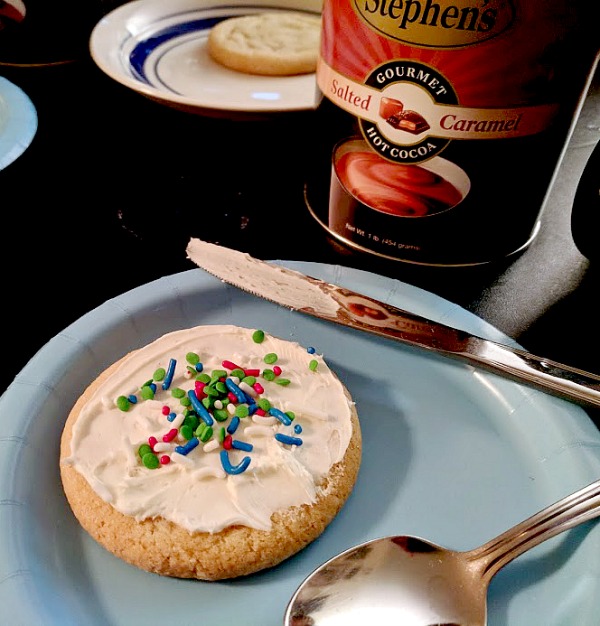 We had a blast cookie decorating and try three flavors of Stephen's Cocoa. I, of course, immediately claimed the Salted Caramel. My daughter requested the Milk Chocolate cocoa, but asked to sample everyone else's. My son was very excited to have the CandyCane cocoa along with my husband.
With so many unique and fun cocoa flavors, Stephen's Cocoa is the perfect treat to serve at holiday parties, post sledding or snow man, or any time you need a delicious way to warm up. To see all of their delicious and unique cocoa flavors visit: https://www.indulgentfoods.com/
Cookies and cocoa have become a new holiday tradition for our family. It doesn't happen at a set date or time, it is just something we do together throughout the holidays. There's no place I'd rather be than sipping on hot cocoa while decorating cookies with my kids – even when they steal sips from mine.
Hot Cocoa Giveaway
Enter to win a year's supply of Stephen's! We're giving away 15, one-pound cans of our delicious, one-of-a-kind cocoa to a very lucky winner! What's more, you get to choose which of our 22 flavors you'd like to try! From bestselling classics (like Candycane and Mint Truffle), to our newest creations (including Old Fashioned Chocolate Malt, English Toffee, and Salted Caramel), the choice is yours!
a Rafflecopter giveaway


Subscribe
Get weekly sanity saving parenting tips, recipes, and kids activities.