Are you working on a baby registry? Or wondering about hot trends in baby gear?
I recently attended the Chicago Baby Show as media and spent time checking out the brands and products being exhibited. It was delightful seeing so many new and expectant moms there as well.
The Chicago Baby Show is an excellent opportunity for parents to see what's new, try things out, and ask brands questions about their products.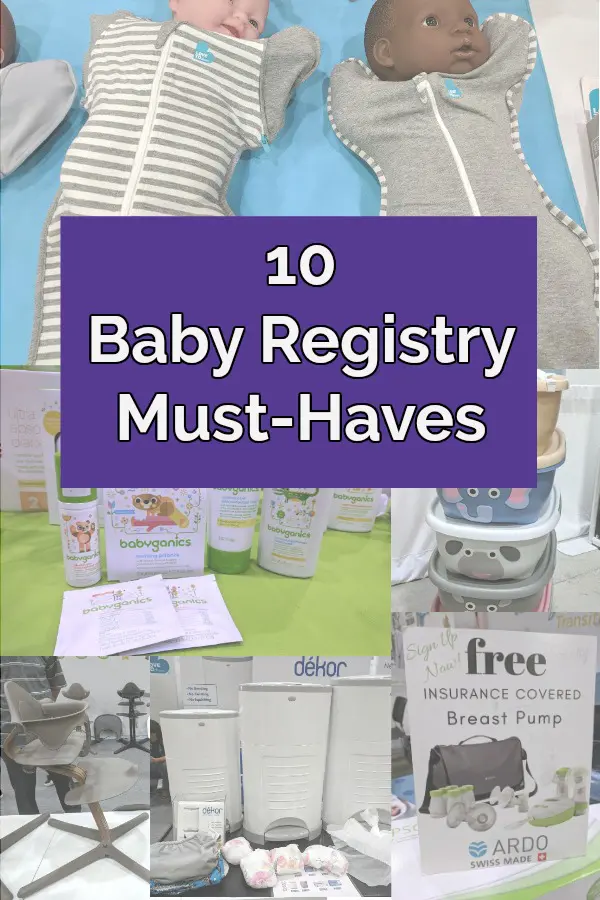 Top Baby Gear Picks at the Chicago Baby Show
This is a sponsored post to share information about the Chicago Baby Show. The following products are ones I selected as top picks. This post contains affiliate links which means we may earn a small commission at no cost to you if you make a purchase.
Love to Dream Swaddle Up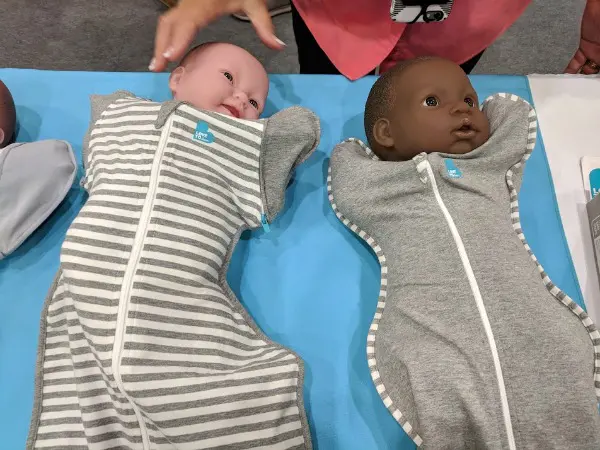 One of my favorite items was the Love to Dream Swaddle UP original. As you can see in my quick demo video, it is super easy to use.
It keeps baby comforted without having to swaddle with a blanket that can come undone. Many babies like to sleep with their arms up and this gives baby the snug swaddle feeling while allowing their arms movement.
I also like that the seams are closed so they don't rub against baby's skin and the zipper can be opened for easy diaper changing access.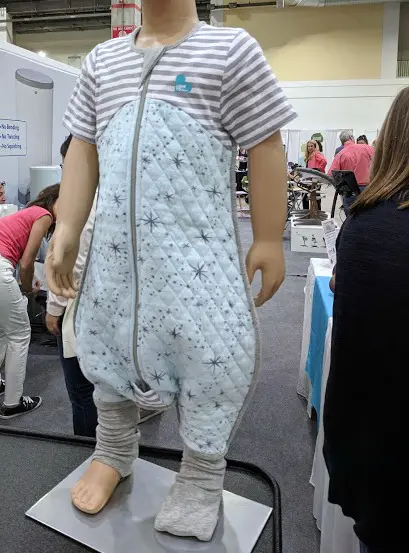 As baby grows, Love to Dream has more options which allow baby's arms to be free. They also have a sleep sack for toddlers where their feet can come out of the bottom to walk. It's a fantastic option to keep your toddler warm and comfortable at night without using a blanket.
Purchase your own Love to Dream Original Swaddle Up at Amazon or retailers such as Target and BuyBuy Baby.
Nomi High Chair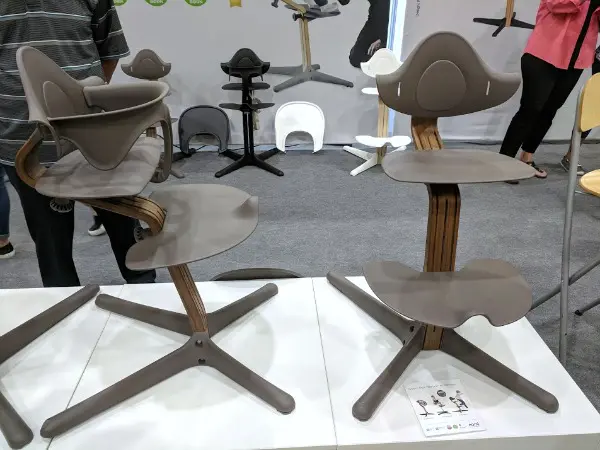 I was completely blown away by the nomi high chair by evomove.com because it transitions from newborn to teen. There are different accessories to transform the chair as needed throughout your child's life.
The most important thing is how well it brings your little one to the right height at the dinner table. We had issues with more traditional high chairs not bringing our kids to the table with us.
As they grew, even with a booster, they always seemed to low in the chair. Or their feet dangled, which caused them to fidget or sit on their knees.
This chair works great as a high chair and can be moved right up to the table. It also adjust as your child grows, making it the perfect seat at the dinner table for your toddler and young child.
The most surprising part to me was that this chair can hold up to 300 pounds! Yes, even I can sit on it. In fact, I did sit on one at Nomi's booth at the Chicago Baby Show. I was a little uncertain when he asked me to try it out.
I found it unique and a great quality piece of furniture that truly grows with your child. It is a little pricey, but considering the amount of use this chair would get over 10-15 years? I think it's worth getting for a baby.
I honestly wish I had this when my kids were little! I actually want it for them now, because they'd be much better seats for them than our table chairs.
You can order a nomi high chair at evomove.com
Tubimals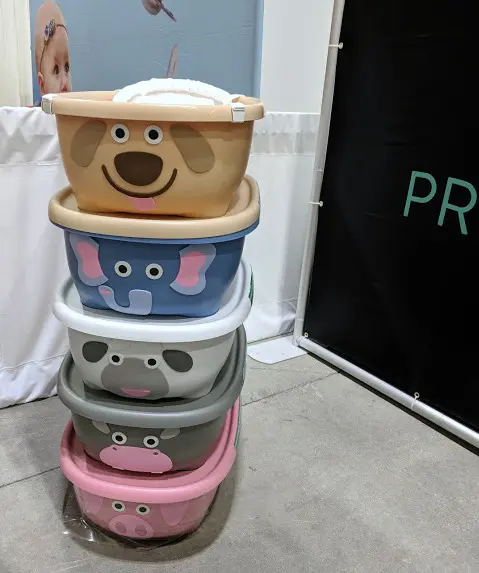 If I could shop for a baby bathtub all over again, I would get a Tubimal baby tub from Prince Lionheart. This tub is perfect for babies and toddlers and also doubles as storage!
Functional baby gear with multiple uses as baby grows is the best. You can use it to store bath items until your little one outgrows the little tub. Then it's an adorable storage bin for their room. There are several animals to choose from – I loved the puppy.
These would also make the CUTEST baby shower gift baskets.
These Tubimal infant and toddler bathtubs are available at Amazon, Nordstrom, and Prince Lionheart.
More Baby Registry Must Haves
Have you created your Amazon Baby Registry yet? Get started here!
Ardo Calypso Breast Pump – It is the quietest pump I've ever heard. I could hardly believe it, because I could barely hear it even on the highest setting. It's also lightweight and easy to pack for traveling. This pump is covered by insurance and they will assist you with signing up for one here.
Pura Stainless Steel Bottles – These bottles are 100% plastic-free. What makes them amazing is every lid fits, so it easily transforms from a bottle to a sippy cup. Less cabinet clutter is a win in my book!
Babyganics Natural Insect Repellent Wipes – They are individually wrapped making them perfect to toss in your purse or your kid's backpack. Using a wipe is much easier than a spray too.
Babyganics Gel Teething Pods – These single use pods make it easy to carry teething relief where ever you go. They are benzocaine free and only contain three ingredients: coconut oil, clove oil, and stevia.
Babyganics Hand Sanitizer – I love their foaming hand sanitizer, which is alcohol-free. I used to keep a bottle in the nursery. Great to have on hand in the diaper bag too!
Stokke Flexi Tub – This foldable baby bath is the perfect option for small bathrooms, just fold and tuck it away until the next bathtime.
Dekor Diaper Pail – This hands-free diaper pail works with both cloth diapers and disposable diapers.
Don't forget to add these amazing baby items to your registry!
Create your Baby Registry on Amazon here and easily share it with your friends and family.