In a word, yes. It is a movie about a family of sorts, after all… but it is never that simple to answer!
I had the pleasure of screening Marvel's The Avengers and kept asking myself if this was truly a family movie. I knew I would enjoy it since I enjoyed many other Marvel movies, but is it better for a date night for mom and dad or can the kids come too?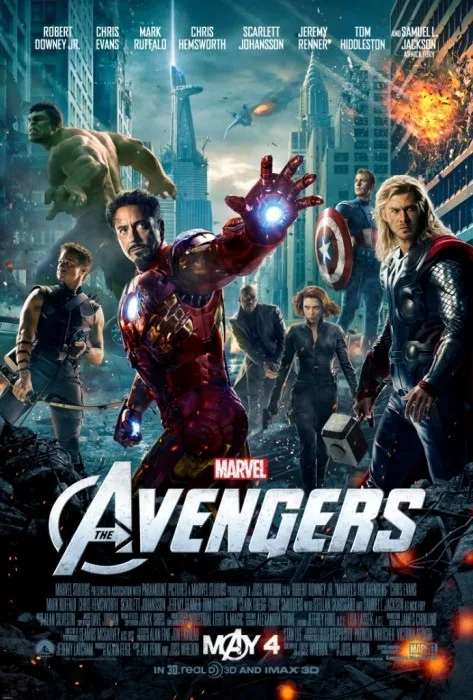 Earth is in danger. Humankind is about to be subjected to unknown alien beings from another world as Loki (Thor's brother) seeks a throne and subjects to worship and fear him. Everyone is after the Tesseract, a powerful energy source that could be used for good or ill.
S.H.I.E.L.D. knows they need help recovering the Tesseract from Loki. They reopen the Avenger Initiative, reaching out to Iron Man, The Hulk, and Captain America to help find it. Thor comes down as well, though the group didn't know if he was friendly or hostile at first.
I have a hard time picking a favorite character, but I admit I was a fan of Loki. I didn't want him to win, but he played the villain so perfectly. I really like Thor…. and Iron Man… Please don't make me choose!
Put together somewhat unwillingly, it doesn't take long before they are bickering, provoking, and accusing one another for a number of things. After an agent dies, they begin to push aside their differences and shift from operating as a dysfunctional family to working together as a team.
Joss Whedon did a great job directing this film. It never feels like it is moving too slow. It is jam packed with action and humor. While it is rated PG-13, this is due to the level of violence with some drinking and a few references to intimacy (which is not explicit at all). There isn't any nudity (only jokes about Bruce Banner being naked after transforming back to his human form) and the language is mild. There might have been one swear word (but I really can't recall – language didn't stand out to me).
The movie is heavy on violence which is expected – superheroes are fighting evil. There is little blood/gore and some people do die. Due to the fighting, you will know your child best and whether or not it is appropriate for them to watch it.
I think most elementary school aged children would be ok (8+). I know a lot of your kids are probably looking forward to it because they are fans of The Avengers and superheroes. The movie is not as "bad" as most other PG-13 films. They will definitely learn that teamwork can be very powerful.
If you are a fan of any of the other Avenger characters movies, you will love this film! I can't wait for the next one! (There better be a next one….)
Verdict: Go see it in theaters starting May 4, 2012, then buy it as soon as it comes out on DVD!
Disclosure: I saw the movie as part of my trip to NYC as a guest of Disney/Marvel. Lodging and travel were provided; no other compensation was given. All thoughts and opinions shared are my own!