Do you enjoy learning the back story of your favorite characters?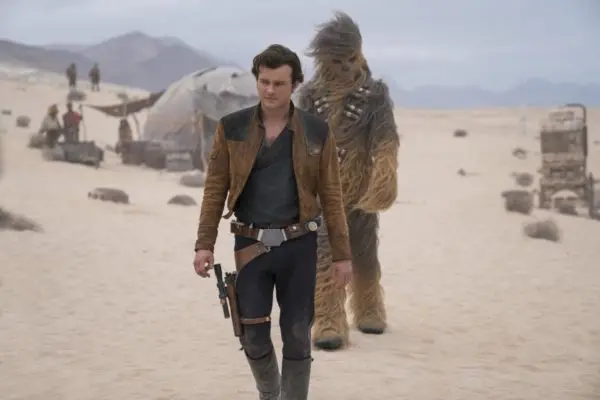 I love how expansive the Star Wars universe is and while I love the main storyline, I enjoy learning more about what came before. This is one of the reasons I'm looking forward to SOLO: A STAR WARS STORY opening in theaters on May 25, 2018.
Since we have a couple weeks to go, might as well keep busy with a little bit of coloring. (For you or the kids. I still love to color)
SOLO: A Star Wars Story Printable Coloring Pages
This printable activity pack contains nine pages. There are coloring pages for Han Solo, Chewbacca, Qi'ra, Lando, and the Millennium Falcon. There are also activities such as word searches and mazes.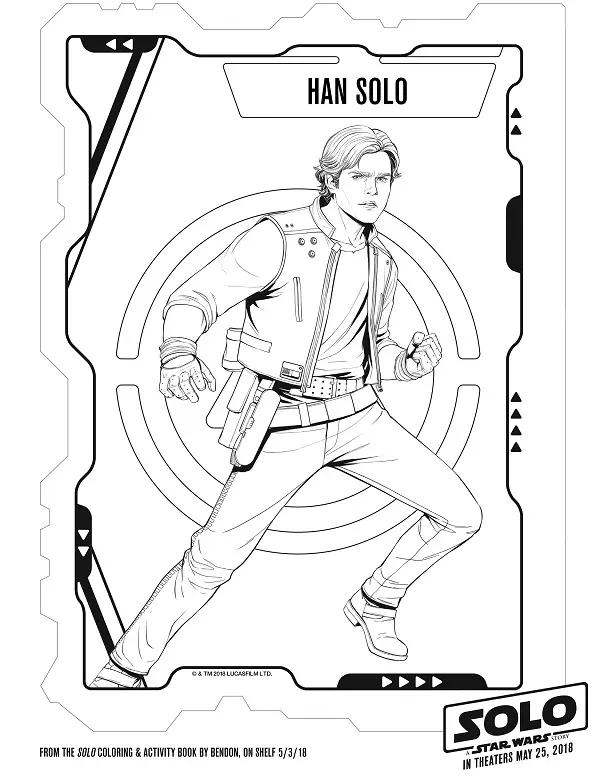 Click to download Solo: A Star Wars Story printables
Download and save the activity packet to your computer. You can click on the image or button above. After you download and save them, you may print them out for personal use.


SOLO: A Star Wars Story Trailer

Board the Millennium Falcon and journey to a galaxy far, far away in SOLO: A STAR WARS STORY, an all-new adventure with the most beloved scoundrel in the galaxy. Through a series of daring escapades deep within a dark and dangerous criminal underworld, Han Solo befriends his mighty future copilot Chewbacca and meets the notorious gambler Lando Calrissian, in a journey that will set the course of one of the Star Wars saga's most unlikely heroes. The film stars Alden Ehrenreich, Woody Harrelson, Emilia Clarke, Donald Glover, Thandie Newton, Phoebe Waller-Bridge and Paul Bettany.
Don't these posters look fantastic?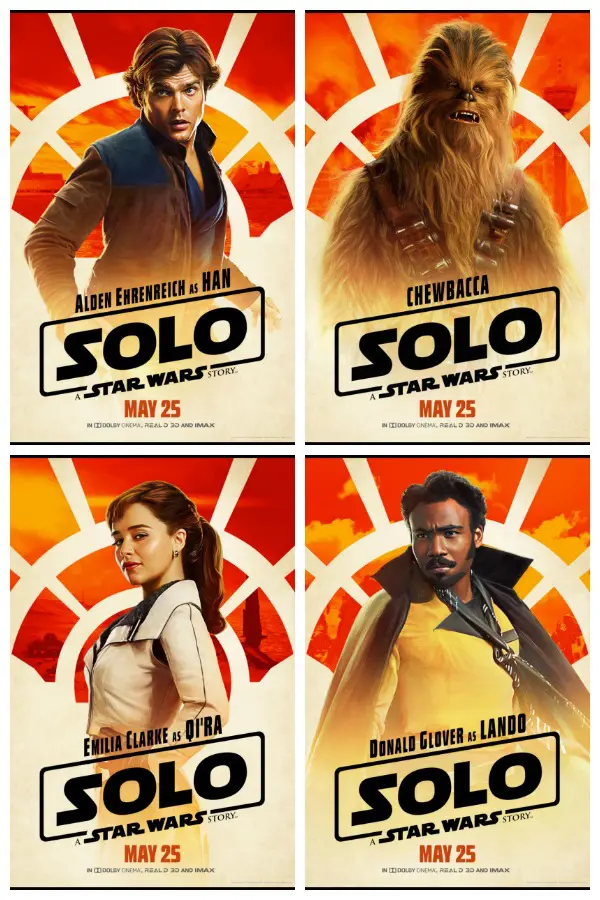 Are you looking forward to seeing SOLO: A STAR WARS STORY?
More Star Wars posts you may enjoy:
Star Wars: The Force Awakens Coloring Pages and Activity Pack
Star Wars R2D2 Milkshake Recipe
25 Star Wars Gifts Everyone Will Love