Do you remember making popsicle stick crafts as a kid? I see a lot activities involving popsicle sticks in my future because we bought a box with 1000 of them!
This popsicle stick house magnet craft is a super cute project for Mother's Day and Father's Day.
Want more ideas like this? Check out these other Easy Mother's Day Crafts for Kids.
Check out our other craft ideas for kids like our popular Dad Rocks Keepsake Box, these cute Monster Stick Bookmark and our Back to School Pencil Craft.
My daughter was ecstatic to go on a mom-daughter date with me to the craft store. We loaded up our basket with a ton of craft supplies.
Home Is Where the Heart Is Magnet Popsicle Stick Craft
This post contains affiliate links. As an Amazon Associate and a participant in other affiliate programs, we earn a commission on qualifying purchases.
If you want to personalize this popsicle stick craft, you can write "Mom," "Dad," or someone's name on the heart or along one of the sticks.
Another idea would be to add a photograph within the house, making it a cute photo magnet!
Home is Where the Heart Is Craft Stick Magnet Materials:
Construction paper – use any color you like!
Craft Foam
Magnet
Decorations (stickers, ribbon, other embellishments)
Scissors
How to Make a Popsicle Stick House Magnet: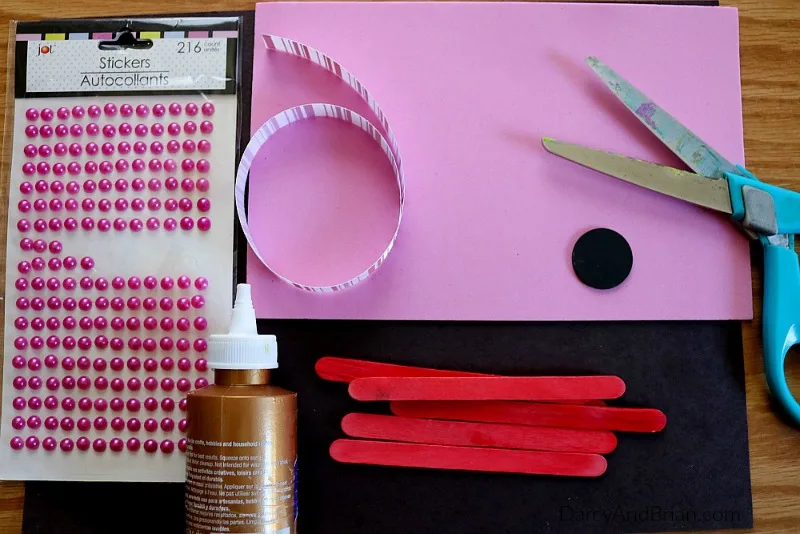 First, gather up your craft supplies! If you want to paint your craft sticks, you will need to give them time to dry before starting this project.
Pick out the color you want for the interior of your house. Place the construction paper vertically on a flat surface.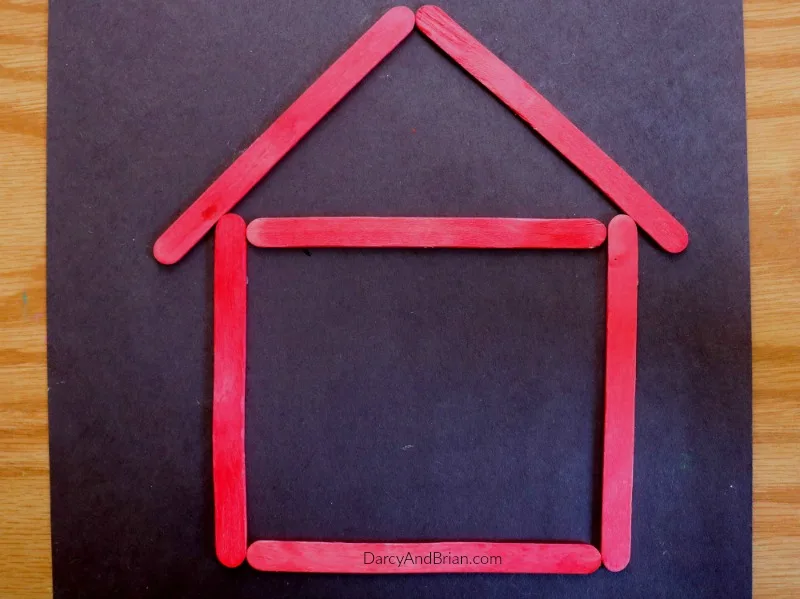 Arrange the popsicle sticks in the shape a house as shown in the photo, then use the tacky glue to glue them in place.
You will need to allow the glue to dry for a few seconds to a few minutes before continuing.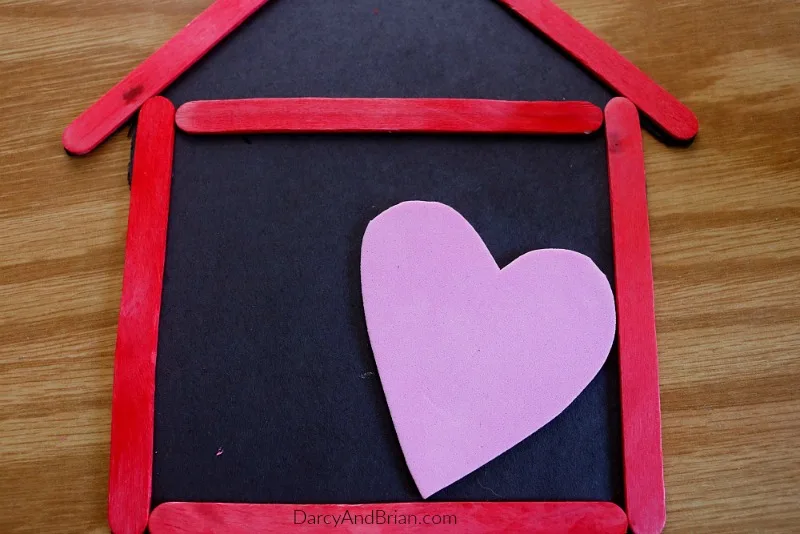 Next, cut a heart from the craft foam and glue it inside the house.
Trim the extra paper from around the outside of the popsicle stick house and decorate as much as you want!
When you are finished decorating, glue the magnet on the back of the construction paper. Allow plenty of time to dry before putting it up on your refrigerator!
More fun kids crafts: