Like many of us, I often wish for material things like more money, a bigger home, a newer car, or a dream vacation. Yet these aren't my most important wishes. They are things I want, sure, but ultimately my happiness involves my family. Those are the wishes most special to me.
And I've been blessed by many of them being fulfilled.
One of my first family wishes was to have my dad walk me down the aisle at my wedding. This was very important to me and took place in 2006.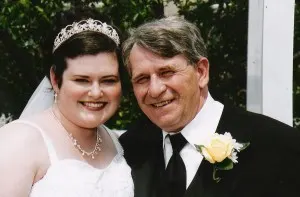 Another wish of mine may seem odd to some of you, but I wished for my parents to get married to each other. My childhood and family structure has been far from normal, but it is what it is, right? It's mine and it is unique! Well, after my parents being together off and on throughout my younger years and most definitely not together throughout my teens… it felt like a wish that would never come true. But, near the end of my college years they got back together and a year after I was married, they got married too! My husband and I were their witnesses.
It then became time to focus on my new family and what that meant to my husband and I. For a few years we were content with our family consisting of us and our cats. Once we decided we were ready to expand our family, we weren't quite sure how that would look since I was having difficulty getting pregnant. Would it be through pregnancy or adoption or something else completely? I wouldn't have minded if a child sprouted from our garden like in The Odd Life of Timothy Green! We just wanted a happy and healthy child to love and call our own!
After three years of trying to conceive and our chances of looked bleak, we were blessed with our daughter! Believe me, I could hardly believe it when the home test said positive! Also, we are currently expecting another… so I like to say this wish is still in progress! And it has been a real pleasure to watch my husband grow as a father.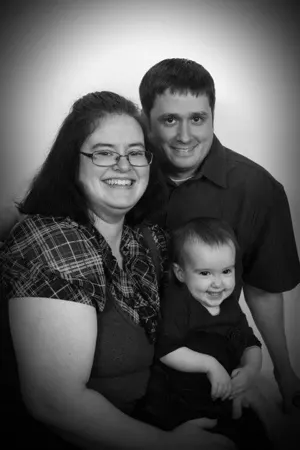 My current wish is for my dad's health. He was diagnosed with cancer just before Christmas and had surgery at the beginning of the year in an attempt to slow it down. We received good news this week (just in time for Father's Day!) that his levels have decreased and he won't need to see his doctor again for six months. We had been anxiously awaiting this blood test to get an idea of what the next step might be. Our whole family is happy and my dad is looking forward to welcoming a new grandbaby later this year.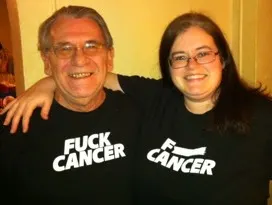 I'd still like to win the lottery, but all the money in the world couldn't have bought the happiness that my family wishes have given me.