The fingerprint solar system craft is a fun way to help kids remember the order of the planets, and it's super adorable, too!
When learning about the solar system, sometimes it is hard for little ones to remember the order of the planets.
Read on to learn how to make the fingerprint solar system with your kids or class.
We have even more ideas for fun science activities and crafts for kids too.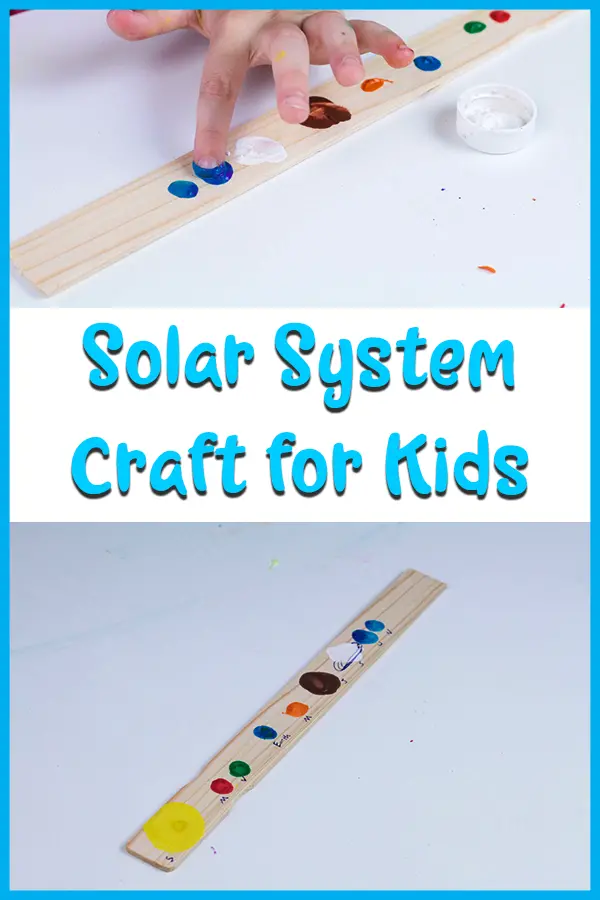 This post contains affiliate links. We may earn a small commission if you make a purchase.
Fingerprint Solar System Craft Tutorial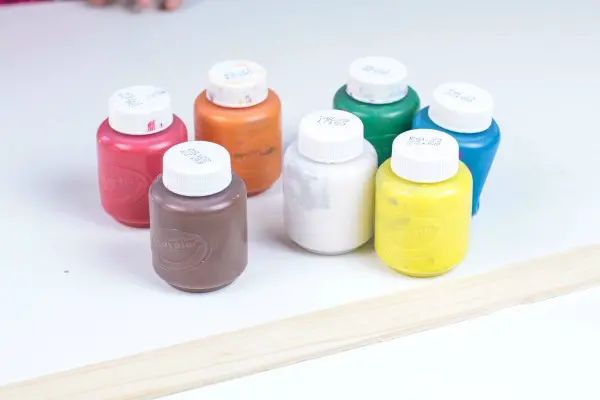 Fingerprint Solar System Supplies:
Making a Fingerprint Solar System
Start by sanding your paint sticks with sandpaper. Sometimes paint sticks can be rough, and might give the kids splinters. Wipe any remaining sawdust away with a damp cloth.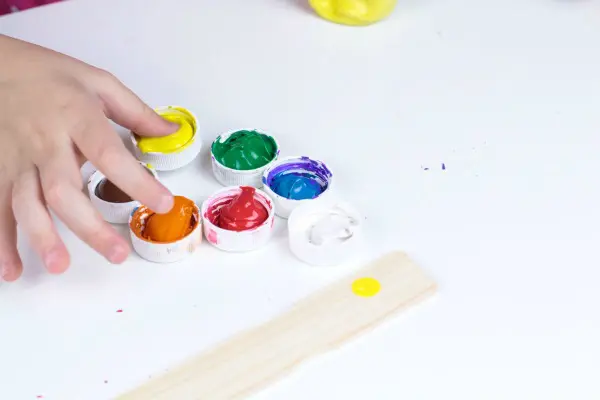 Get out several colors of paint: red, orange, yellow, green, blue, brown, and white.
Use a diagram of the solar system to determine the order of the planets.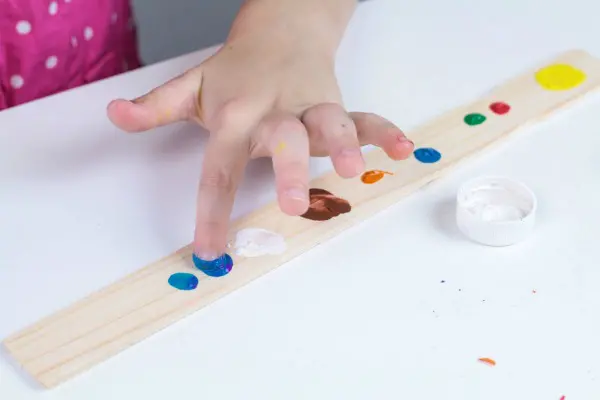 The correct order is:
Sun
Mercury
Venus
Earth
Mars
Jupiter
Saturn
Uranus
Neptune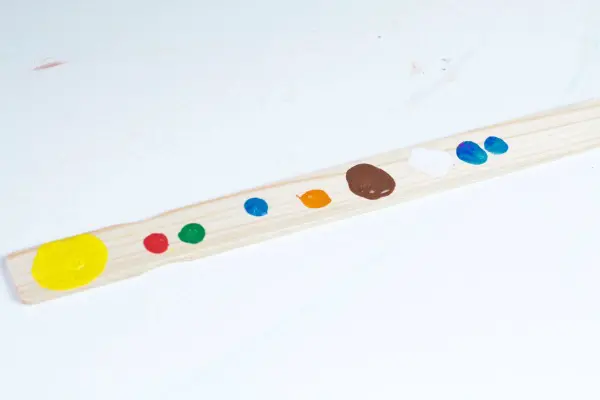 You can let kids pick the colors they want to use for each planet more or less, but we did the following colors:
Sun: Yellow
Mercury: Red
Venus: Green
Earth: Blue and green
Mars: Orange
Jupiter: Brown
Saturn: White
Uranus: Blue
Neptune: Blue
Wait for the paint to dry.
Once the paint is dry, write the names of each planet (or just do an initial) under each planet. Draw rings around Saturn and Uranus if you like.
Use the fingerprint planets as a tool for remembering the order of the planets in the solar system.
Kids can also use the paint sticks as bookmarks or decorations for their rooms.
More science activities for kids: