Rice crispy treats are one of my childhood favorites and these easy gingerbread man rice crispy treats give this classic a tasty holiday twist.
My kids love them too, even though they keep calling them "Christmas trees" instead of crispy treats. It's one of those adorable mispronunciations they both do that I'll miss some day.
One reason I love to make rice crispies is because they are super easy to make. With my daughter asking to help with holiday baking this year, I love how kid-friendly these are too.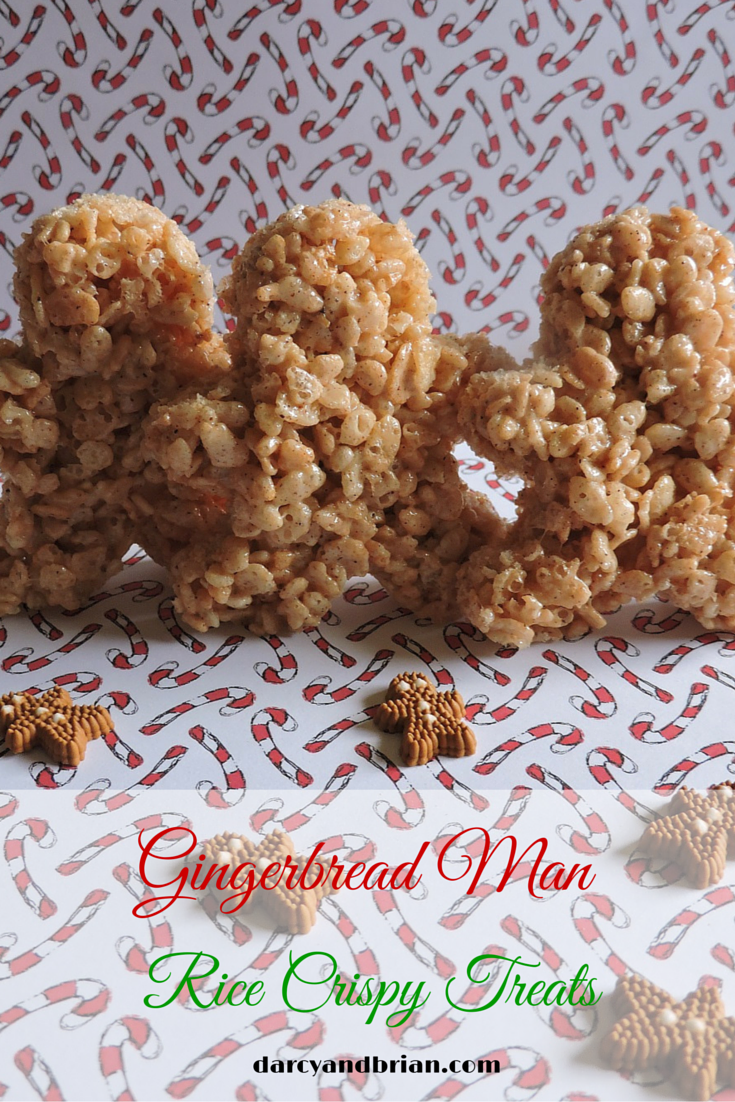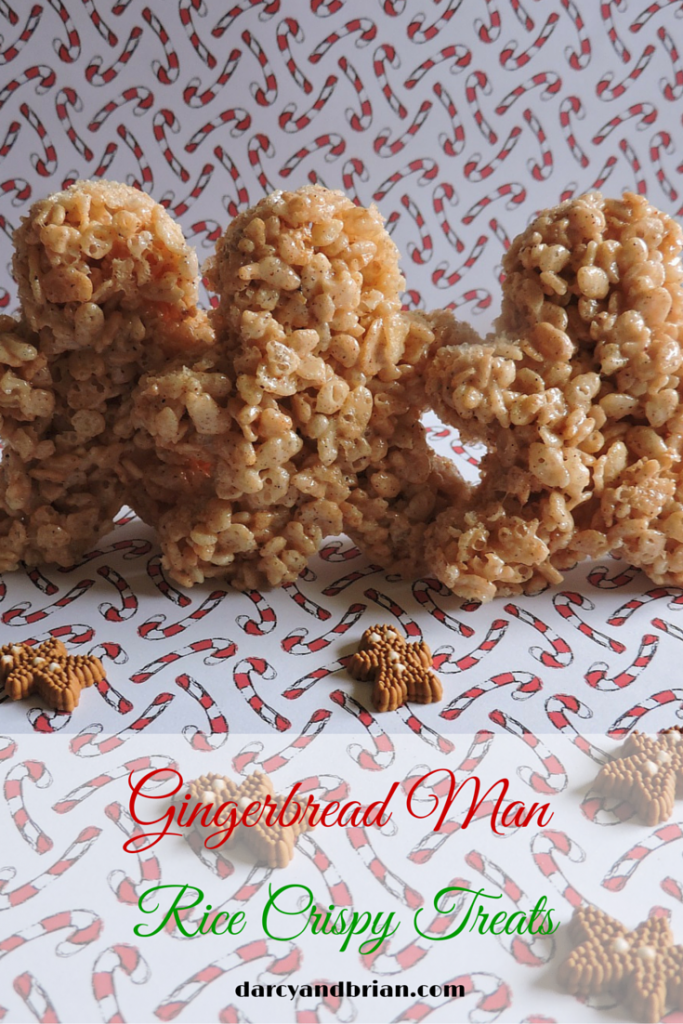 This post contains affiliate links. We earn a commission on qualifying purchases.
GingerBread Man Rice Crispy Treat Ingredients:
5 oz Mini Marshmallows (about 1/2 a bag)
3 Cups Rice Cereal
2 Tablespoons of Butter, melted
1/4 tsp Ground Ginger
1/4 tsp Ground Cloves
1/4 tsp Nutmeg
1/4 tsp Cinnamon
(optional) Frosting and candy for decorating
How to Make Gingerbread Men Rice Crispy Treats
Pour marshmallows into a microwave safe bowl and toss marshmallows in melted butter.
Add the spices to the bowl and stir until marshmallows are coated. Microwave for 1 minute until you are able to stir marshmallow mixture smoothly (you may also stir and melt marshmallows over low heat on your stove top, if you prefer).
Mix in rice cereal until it is completely mixed together with your marshmallow mixture. Lay rice crispy mixture flat on a tray and allow it to cool completely.
Use a Gingerbread Man Cookie Cutter to cut out your shapes. Serve your gingerbread man rice crispies as is or decorate with frosting and candy!
Subscribe
Get weekly sanity saving parenting tips, recipes, and kids activities.