This is a sponsored post written by me on behalf of Minute® Rice.
When I make dinner or a dish for a potluck, I need quick and easy recipes. I've pinned plenty of elaborate and wonderful looking meals, but there are just too many distractions for me to get it done.
Truth be told, if it's not a slow cooker meal, chances are Brian made it. Around dinner time is when I have my hands full with two fussy kids.
So, I look for tasty, nutritious meals that require little prep time. I adapted this cheesy broccoli rice bake from a Minute® Rice recipe to be easy with no more than 15 minutes of prep work.
What I love is that it can be a main meal or a side dish. (And though Rissa doesn't like rice right now, she did eat the broccoli!)
Have canned tuna on hand? Try our Easy Cheesy Tuna Rice One Skillet Recipe or Tuna Noodle Casserole.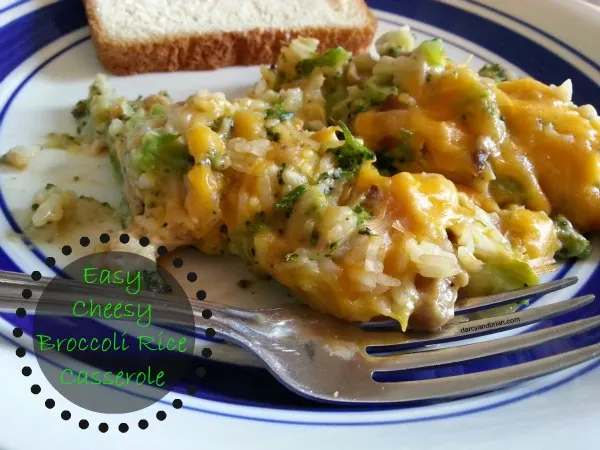 Easy Cheesy Broccoli Rice Casserole
To bulk this up for a main dish and pack more nutrition into it, I added canned chicken and mushrooms. Fresh ingredients are ideal, but this is also an excellent "shop your pantry" type dish.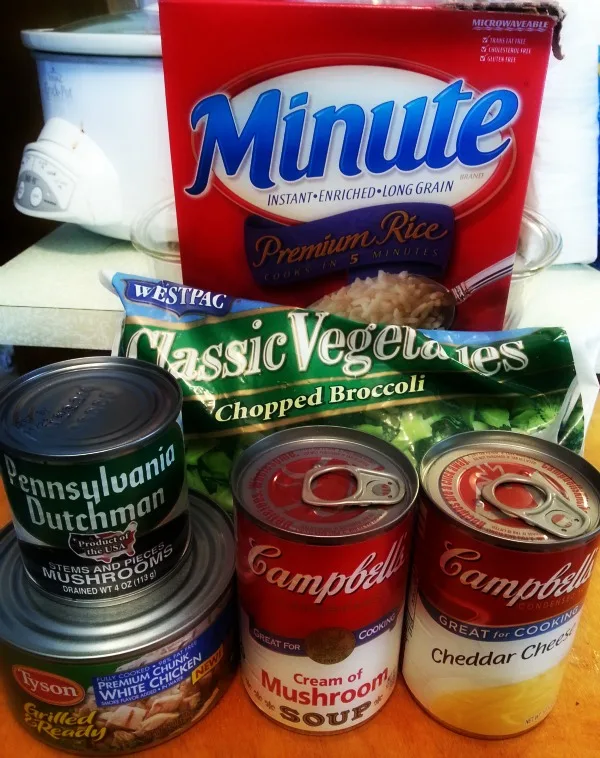 Ingredients:
2 cups cooked rice (I used Minute® Rice Premium Rice)

10 oz bag of cooked broccoli florets

1 can cream of mushroom soup

1 can of condensed cheese soup

1 small can of sliced mushrooms; drained

1 can of fully cooked chicken; drained (or a cooked and cubed chicken breast)
Get cookin':
Preheat your oven to 350 degrees Fahrenheit.
Cook broccoli.
Cook rice.
Add all ingredients to a 3 quart baking dish and mix together. Optional: Add shredded cheddar cheese on top
Bake for about 30-35 minutes or until heated through.
You could also prepare this in one skillet, but I find it safer to bake meals in the oven rather than the stove when tending to my little ones throughout the cooking time. The prep and cooking time are still about the same.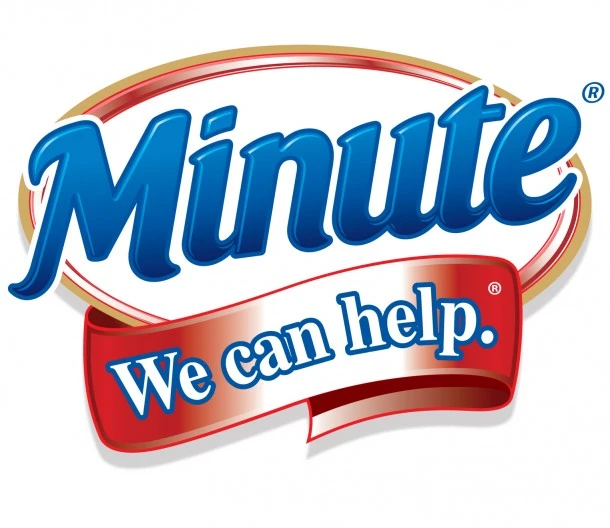 Minute® Rice is so quick and easy to prepare and is great pantry staple. When meal time seems like a hassle, Minute® Rice is a go-to ingredient your whole family will love and allows you to have more quality time doing what your want with your loved ones.
Leftover rotisserie chicken or veggies from a meal earlier in the week? Minute® Rice can easily be paired with some of your leftover ingredients to make a quick, easy and wholesome meal your whole family will love in just a matter of minutes.
More Easy Dinner Ideas: