This sponsored post with easy and delicious breakfast ideas for Mother's Day is in partnership with Bays English Muffins.
Are you looking for ways to celebrate the moms in your life? Or, perhaps you are looking for hints to drop with your family on how to make Mother's Day special for you?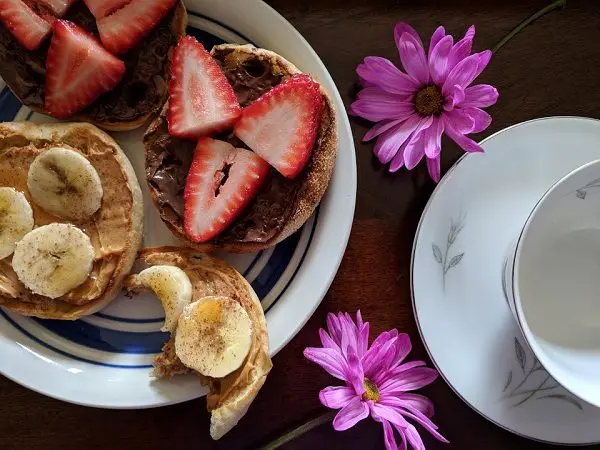 Almost every morning, I am the first one awake. I get the kids up and fed before school. On mornings where we are running behind, my own breakfast is put on hold until after I drop my daughter off at school.
For Mother's Day, I'd love two simple things: sleep and breakfast.
The best part? My kids are old enough to make an easy breakfast for me!
Easy and Delicious Breakfast Ideas to Celebrate Mom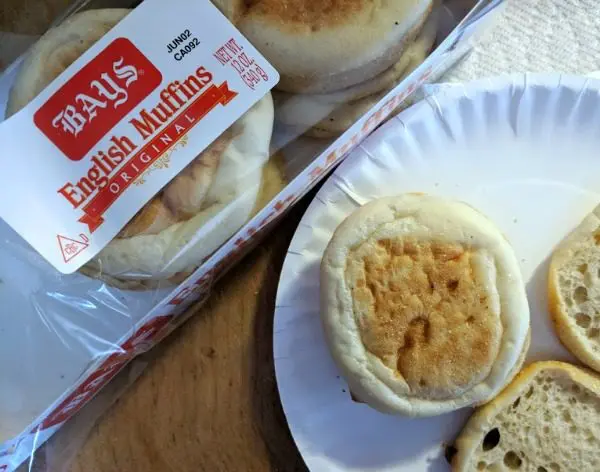 Bays English Muffins makes it super easy for the kids to make breakfast themselves. The English muffins are pre-sliced, so they can go from the package straight into the toaster.
There are so many delicious options for topping that toasty goodness for breakfast and brunch. Here are a couple of my favorites:
Peanut Butter Banana Bites with Cinnamon and Honey
Top your toasted Bays English Muffins with peanut butter and sliced banana. Sprinkle cinnamon and drizzle with honey. Yum!
Strawberries & Chocolate Hazelnut Spread
Smother your Bays English Muffin with a chocolate hazelnut spread, then top with sliced strawberries.
The kids will be so proud of themselves for preparing breakfast with mom's favorite spreads and fruits. Add a few elegant touches with beautiful flowers and her morning beverage of choice, all delivered on a serving tray.
Even more delicious English Muffin ideas:
Mattina Toscana – Egg sandwiches are all the rage right now (and one of my favorite options for breakfast).
Chocolate Chunk Cheesecake Spread – Is a sweet "treat" for breakfast or brunch.
Strawberry Ricotta Balsamic Bites – "Toast" Mom with seasonal strawberries.
Lemon Berry French Toast Casserole – Elegant and makes enough to feed the whole family!
Bays Classic French Toast– Boring bread for French Toast? Try English muffins instead in this scrumptious twist on a breakfast classic.
There are four different varieties of Bays English Muffins to use in your recipes or with your favorite spreads: Original, Sourdough, Multi-Grain and Honey Wheat.
Find them in your grocer's refrigerated case next to the eggs – not in the bread aisle. Stock up on them to make your Mother's Day special with some awesome new recipes!
How will you celebrate the moms in your life this year?
More Breakfast Ideas: