I am always hesitant about leaving my children in the care of someone else, so knowing how to choose a babysitter is a must. Whether you are a first-time parent or this is your fifth child, leaving them with a new person is a scary thing. I'm fortunate my mother-in-law usually baby-sits my kids, but I've searched for back up options too.
I remember how nervous I was the first time I left my baby, even though I completely trusted grandma! Our tips are just what you need to help you know the best way to choose a babysitter your children will be safe with when you are away.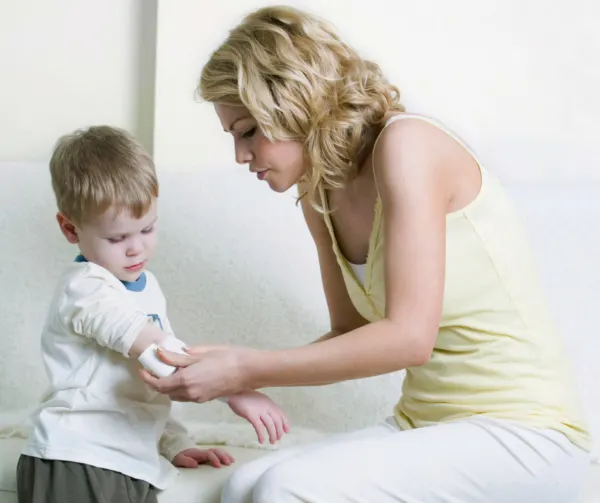 How To Choose A Babysitter For Your Children
Know what you need. When you are getting ready to chose a babysitter for your children, research is your friend. Know what you need before you get started. Make a list of what you need and follow that in your research.
Determine the time frame you need the babysitter for.
What are your requirements for the babysitter – age, ability to drive a car, CPR certification, specialization with ages.
Will they come to your home or do you take your child to them?
Ask for referrals. One thing to remember when choosing a babysitter is that the best referrals are right around you every day. Don't hesitate to ask your friends and family for recommendations. Parents, sisters, brothers, and friends can often be a great resource. Even if they can't do the babysitting, they may be able to give you valuable references.
Look to well known local sources. If you've exhausted the resources of your closest friends and relatives, there are still other outlets to help you choose the best babysitter for your child. You may want to look within your faith community, workplace, and any other type of organization to which you belong for resources. Another option I really love is Care.com. Everyone on this site is vetted and has a background search completed. This gives you peace of mind when searching for someone to care for your child.
Do a personal interview. Once you've narrowed down the choices for a babysitter for your children, you'll want to see how they fit with your child. Even the most highly recommended may not click with your unique child, so an in-person meeting is a must. Arrange for a short in person interview with your child along to see how they interact with each other. If you don't go through an agency, make sure you also take the time to do a background check and criminal history check to ensure you are making a safe choice for your child.
As you begin the search for a new family babysitter, focus on your needs and don't hesitate to say no thank you if someone doesn't fit your list. A few simple questions can help you to easily determine if someone is the right person for the job. Leaving your child in the care of another person may seem hard to do, but these tips will make it easier to manage.
More Parenting Tips: