This is when babies get really fun. I remember loving this age with my daughter and being amazed at how her development seemed to explode as she neared 12 months. Xander has always been observant, but he's getting more interactive and playing alongside his big sister.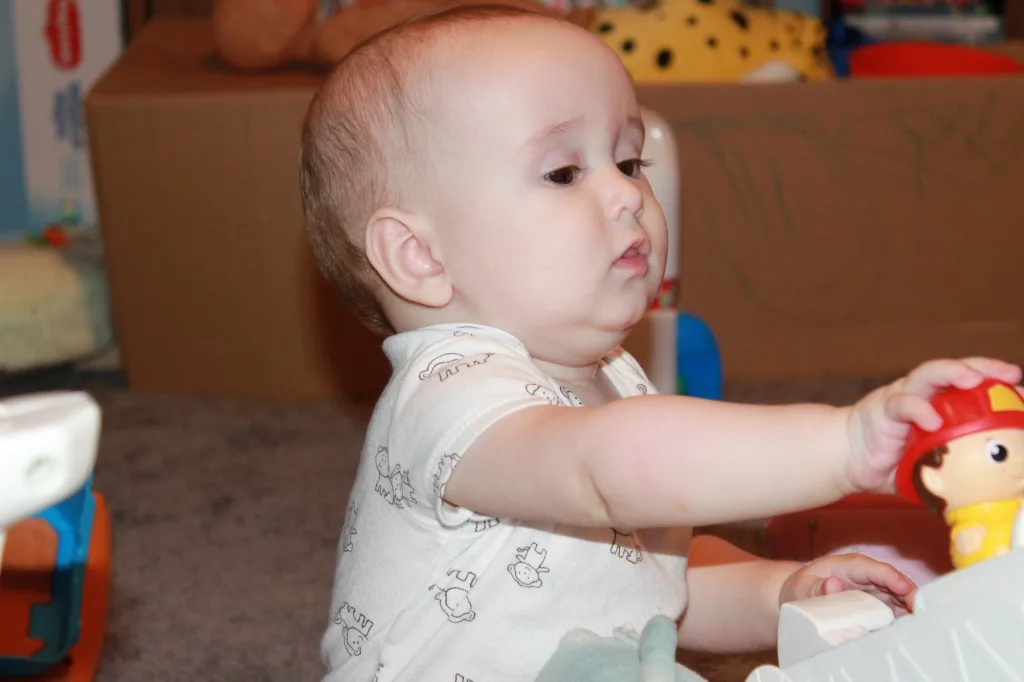 He lost a little weight from being active but is strong and healthy. The doctor still heard a little heart murmur but doesn't think it is an issue… we will just keep an eye on it.
Really I'm most concerned about what he tries to shove in his mouth day-to-day. I have to scoop out too much stuff that I don't always know how he found. Sometimes I blame Rissa… because she really did have something to do with it.
Anywho, here's me talking about his update and clips of him laughing, chasing a flashlight, banging, cruising, and eating.

(Video)
When's your favorite time during the first year?