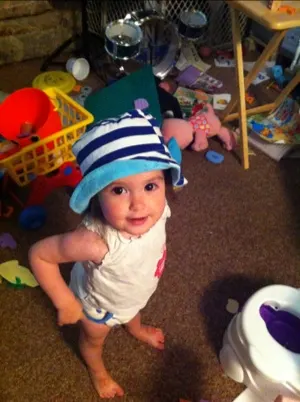 What a sweetie!!! And her hat is truly adorable!
Tuesday 24th of July 2012
Haha they sure can make a mess in a hurry!
Saturday 28th of July 2012
She can make it way faster than I can pick it up, that's for sure!
Saturday 14th of July 2012
This is MY room and I like it like this....
I think that's exactly what she was thinking!
Thursday 5th of July 2012
She looks very proud of herself! LOL
All you see is a cute baby with some of her toys - no mess!
Saturday 30th of June 2012
Aww thank you! Maybe I just see mess because I could see the rest of the toys on the floor outside of the frame? Lol