We love fruit in our house and my daughter is really loving grapes lately!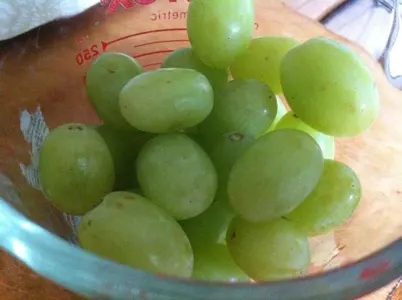 Did you know that….
right now, fresh and delicious California grapes are just coming into season which means they are available in a store near you. In fact, California-grown grapes account for more than 99% of all the grapes sold in the US!
I hate to admit it, but I really had no idea where my grapes were coming from. I'm not surprised they come primarily from California – I just never realized it! My favorite are green grapes, but I do like to have red grapes on occasion. I wish I could buy a bag of mixed grapes….
Anyway! Grapes From California is hosting a snack makeover recipe contest on their Facebook page (http://www.facebook.com/GrapesFromCalifornia/) until the end of July. To help spread the word, I created a recipe using grapes!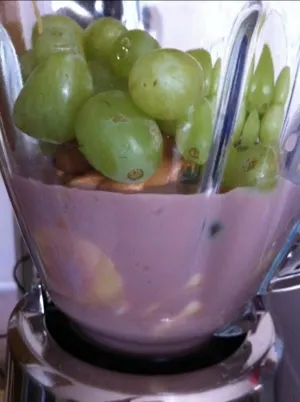 Peanut Butter Banana Grape Smoothie Recipe
Ingredients:
1c chocolate milk (or white milk!)
1 banana; sliced
2tbs smooth peanut butter
1c grapes
Directions:
Pour milk into blender
Slice and add banana
Add peanut butter and grapes
Blend until smooth!
Optional – Add yogurt
This made enough for a tall glass for me and a small sippy cup for my daughter… who sucked hers down and came after mine!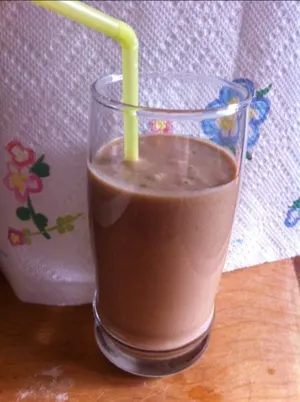 ____
Disclosure: We participated in this #GrapesfromCA campaign via the Family Review Network. We received a fun grape cookbook as well as compensation to cover the cost of ingredients for our recipe creation.