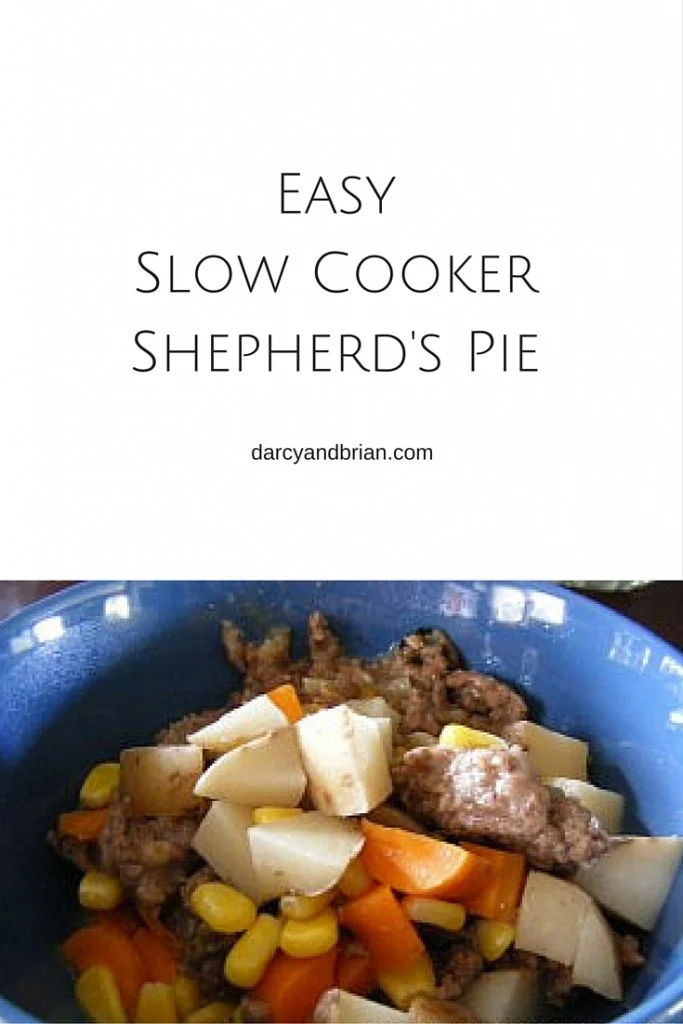 I love shepherd's pie! The girls like it, it can be healthy, but Hubby doesn't usually care for it. It had been forever since we'd had it, and I've been craving it, so I started it first thing in the morning before our busy day started the other day. With summer here we're having a lot more slow cooker meals, less heat in the house and I can take the girls outside instead of being trapped in the house to cook supper.
1lb ground beef
small onion, chopped small
3-4 medium/large potatoes, diced
1 can corn
3 carrots, diced
1 cup beef broth
1/4 cup flour
Brown ground beef with onion. Add any seasonings or spices that you'd like to the beef, I like to garlic salt. Drain grease well, I like to rinse mine to get as much grease off as possible. Spread your browned burger in the bottom of your slow cooker. Cover with the flour and add your broth.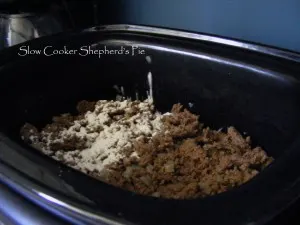 Layer carrots, corn, top with potatoes, cover and wait. Cook on low for 8 hours.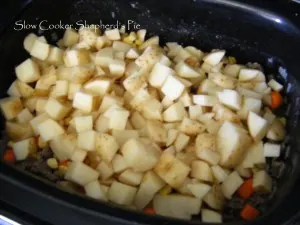 Scoop and enjoy, yumm!