While getting ready for my trip to LA I just had to reprint my nails. Rissa decided she wanted purple toes too!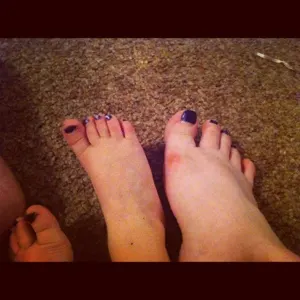 I wasn't planning to start painting her nails so young…I mean she can't even hold still for me to clip her nails. But, she was being so cute about it.
After I did her toes, she wanted purple thumbs too. I humored her and she loved it! I drew the line at purple knees and elbows though.
She even wanted to paint daddy's nails!