I really try to limit sugary snacks for my toddler, but she does get them now and again. One of her favorite treats this summer is freeze pops. She loves picking out a color. Unfortunately, she has a hard time picking out just one…
"What color do you want?"

Rissa: "Green."

"You want the green one?"

"Red. Blue. Orange. Pink."

"What color do you want? Pick one."

"Purple."
So we open whichever was the last one she said OR the one she repeated the most. Occasionally this doesn't make her happy because she changes her mind just as we snip it open.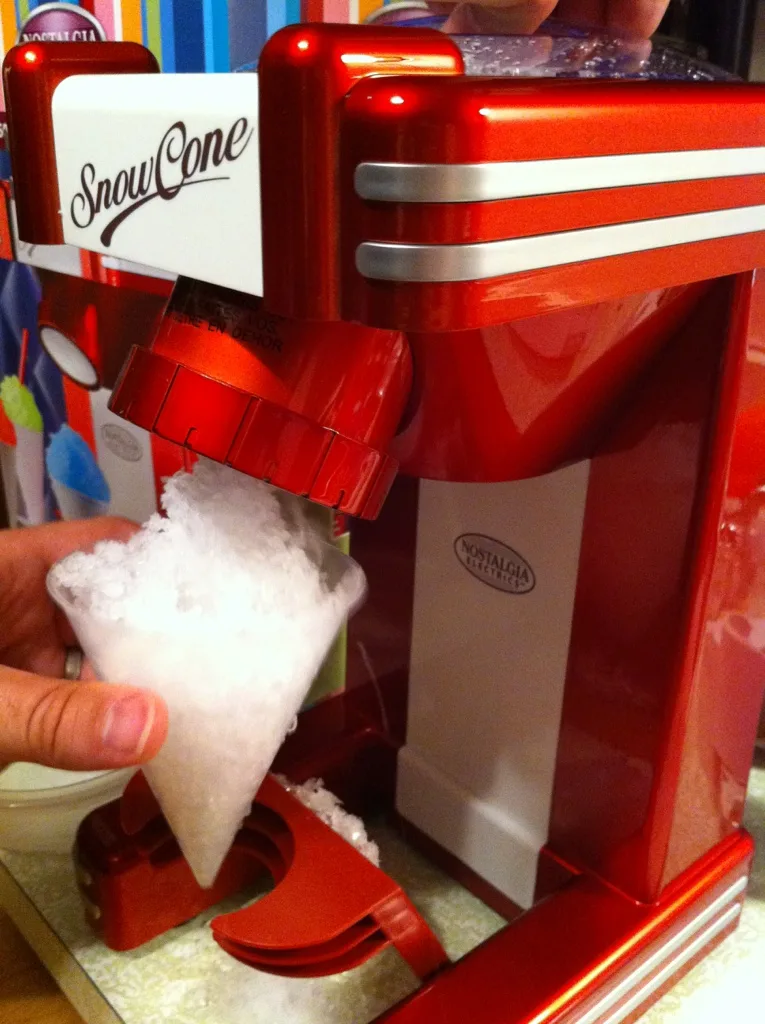 But since she enjoys munching on flavored ice, I knew she'd enjoy the fun new Snow Cone machine we received (as a total surprise!) from Disney.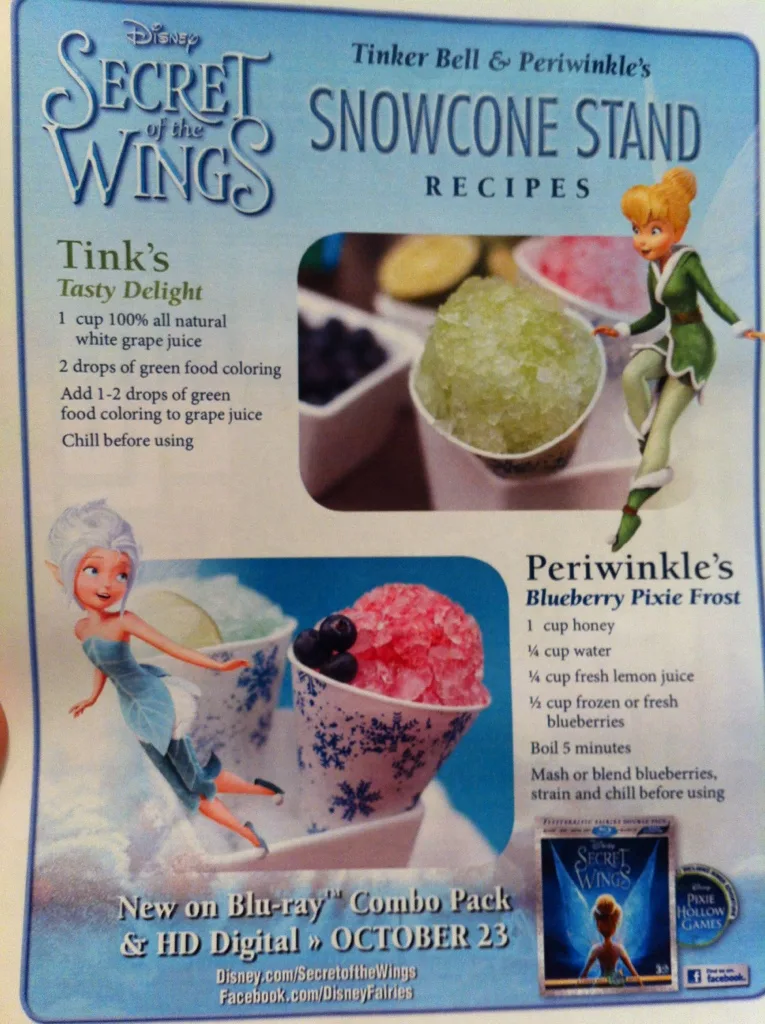 Disney included several fun fairy themed activities and a special snow cone receipe for Tinker Bell and one for her sister, Periwinkle. Lately Rissa has been asking for "orange" a lot, so we used a juice mix we had on hand. Rissa doesn't get juice to drink except very rarely. Primarily she drinks water or milk with occasional sips of daddy's lemonade or another juice.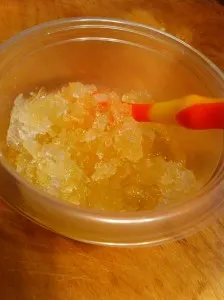 She didn't like the noise as the snow cone machine shaved the ice cubes, but she sure found her treat to be delicious! Next I want to try some of the suggestions that came with it, like freezing yogurt cubes for a shaved yogurt treat. Yum!
But back to the fairies…. you can get these fun, free activities below – just click to download them!
Tinker Bell and Periwinkle's Snow Cone Stand Recipes
Secret of the Wings Fairy Friend Feeder Craft
A Maze to the Winter Woods
Secret of the Wings is available on Blu-ray Combo Pack and HD Digital October 23rd
______
Disclosure: We received the Snow Cone machine from Disney as a gift with no obligation to review or post. Disney has provided me with an all expense paid trip to screen The Secret of the Wings movie.