As we transitioned to cloth, I was very fortunate to receive a used stash of One-Size Mother-ease Cloth Diapers. It allowed us to switch to full time much quicker than I originally anticipated. While thankful and knowing they were used on multiple children (5, I think) I didn't find they worked the best for us. They were functional but Rissa would get a bit rashy from the wetness against her skin. While I could adjust the sizes some, they still were large on her long skinny self.
However, I loved our fitted Sandy's diaper. So, keeping in mind that I didn't have brand new One-Size and that I liked the Sandy's, I was very curious about the new Wizard line. There are 3 new types of reusable diapering systems available! Mother-ease has been around since the 1990s, so you know they must be on to something to continue competing in the cloth market. After much consideration, I chose to review the Wizard EasyStuff™ Diaper.
Features:
Stay Dry liner with terry underneath
Large spacious "pocket" area
No need to unstuff before washing
Binding to prevent wicking
One Size
Snaps
Double elastic around legs
2 new prints
So what is the Wizard EasyStuff Diaper? Is it a cover? A pocket? An All-in-Two? It's a pocket without a pocket! You lay an insert or booster between the waterproof outer and the inner stay dry lining. The openings are large on the sides – not at the front or the back. It allows plenty of room for big hands to easily get in there as well as room for doubling boosters. It's one-size with snap adjustments for the rise. The waist has snaps as well.
The Stay Dry liner has terry under it to quickly pull moisture away from baby's skin and into the insert. The binding around the entire diaper helps prevent wicking. The liner and cover both have elastic around the legs, helping the fit and preventing leaks. Since the sides are so wide open (unlike a traditional pocket) I have not "unstuffed" these before washing. It separates with no issue in the wash. Sometimes the cover is inside out! I've mostly line dried the cover. Because of the terry, the liner takes longer to dry than microfleece or microsuede. But, it's much faster than line drying an AIO.
The new prints are cute too! I chose the Savanna print. One thing I've noticed is Mother-ease Diapers colors and prints tend to be gender neutral, making them great for use of multiple children. And the prints are cute without being too "girly" or too "boyish." The fit was pretty decent on Rissa. She's still a skinny minnie with room in the waist, but the elastic around the liner helped keep it snug around her thighs. We haven't had any leaks! Rissa has tested it by dirtying it up real good too!
I have not tried this diaper overnight yet. I get nervous about trying different ones at night when I know what I'm using works! This one has been fine for naps and errands. It does not come with a booster though. You'll need to buy one or use what you have. Since it doesn't have the narrow pocket tunnel, I think it is easier to stuff as needed. Prefolds fit. I did get the large booster with it. It has done well at absorbing and the liner keeps her bum quite dry. The booster has pilled quite a bit though and been the victim of a few diaper trains.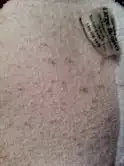 Final thoughts:
I do wish it came with an insert, but it's not a huge issue. I like it better than the original one-size they have!
** Buy! **
Visit Mother-ease.com to purchase your own Wizard cloth diaper system.
** Win! **
One Wizard EasyStuff Diaper ARV $23.75
How to enter:
Fill out the Rafflecopter form. Comments will not count as entries.

Please note that it may load slow at times or have an error. Please submit again if it says there was an error (also click the report if you can so they know what happened and can fix it). If there are duplicate entries, I will just remove the 2nd set – it will NOT disqualify you. If you do not see it loading, trying refreshing the page, updating your browser, or trying a different browser. It does not work with old versions of IE.



____
** FTC Disclosure: I received the product(s) mentioned above free of charge by the company or PR representative in order to conduct an honest review. I was not compensated in any other way for this post. The thoughts, experiences, and opinions included are entirely my own and may differ from that of others. I am not liable for any issues you may incur from use of said product(s). Images used are owned by me or provided with the company's permission unless otherwise sourced. See full disclosure information. If you have any questions you can contact me or leave a comment.