I think most of us have been there – sex after having kids (especially that first time) is … different. I decided to be honest about my feelings and share with other moms that we didn't just pick up where we left off before the kids came. Sure, some women boast about their sexual activity, but who knows if that's the truth or not. Frankly, I don't care if they are telling the truth or if they are lying. I just want to let other moms know they aren't alone if they feel a change.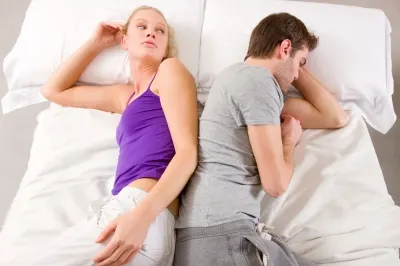 One thing that was left out of all the pregnancy books and classes I went through during my first pregnancy was the topic of sex after kids. Sure, I learned I would have to wait six weeks after giving birth before getting busy again, but I wasn't told the full story….

My darling husband was very understanding and patient. Well, as patient as he could be. He'd drop hints and cop a feel, but I felt uncomfortable in my new mom body. It wasn't just the fact that I'd given birth that made me hesitant.
[Read the rest of my article featured at Circle of Moms]
So let me know what you thought of my article in the comments below!
____
Image credit: Ambro of Free Digital Photos