One more week closer! This past week flew by with my trip to LA. Boy, travel is extra draining while preggo. And what is with people (especially on planes) expecting me to suck it in to get around them in the aisle to go to the bathroom? Dude, I can't suck in baby bump!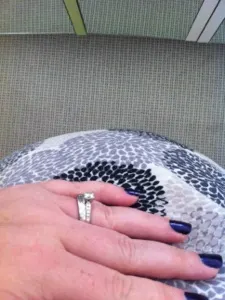 I can't see my feet!
Well…unless I'm bending and peering over the bump. I feel like this baby underwent a growth spurt recently because my belly just keeps grooooowing.
I'll have plenty more to share with you soon, but sleep is beckoning me. I know, not much of an update!