Today is National Dog Day so I wanted to take a moment to remember the dogs I used to have in my life. We only have cats now, but my pets are always a part of the family.
Squirt
Squirt was my first dog. I got him after my hamsters died due to a verbal slip up by my dad. We were looking at new hamsters, but I was interested in this guinea pig. He was black with a crescent auburn streak on one side of his head.
As we looked at him – me pleading pretty please, can I have him?
My dad said offhandedly, "Those need to be walked. Might as well have a dog then."
And just like that, I latched onto those words he couldn't take back. I wanted a puppy!!
He was super friendly and playful. He lived a relatively short life for a dog due to developing doggy diabetes, but he was well loved.
Pudge
I really miss the ol' Pudgemeister. We got him, a Pekinese, after we finished mourning the loss of Squirt. He was so friendly and energetic, always wanting to play ball. He cracked me up the way he'd kick his ball around with his front paws like a furry little soccer player. He'd also lay on his side and bat at the ball which he put just out of reach.
The dog knew how to exercise laying down!
I miss him, but don't think I'd want to bring him back to life now. He was pretty old and in pain when he finally took the big sleep. Plus, he already resembled Frankenweenie with his stitched up eye socket. Poor dog lost an eye during the holidays one year. It made him look tough and gruff, but he was such a teddy bear.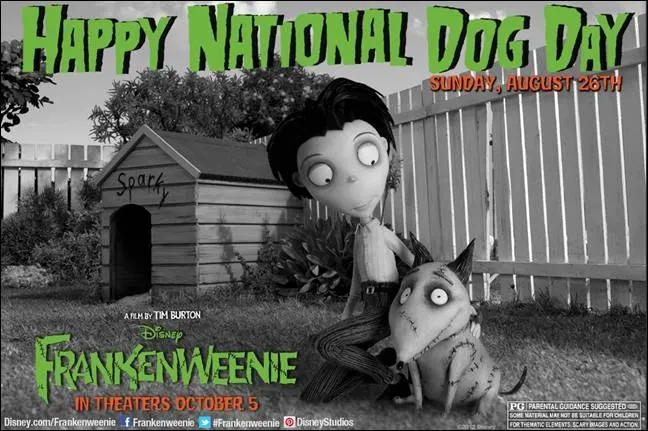 Do you have a dog you wish to honor today?
"Like" FRANKENWEENIE on Facebook: http://www.facebook.com/FrankenweenieMovie
FRANKENWEENIE arrives in theatres everywhere on October 5th!