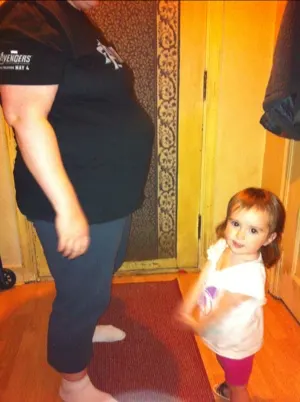 Rissa is too sweet and gives the "baby" hugs and kisses. It's hard to get a picture of her doing this with my bump but it's adorable. However she's not understanding that she can't be climbing my bump! Knees and elbows and too much pressure smooshing down hurts!
I tried to hold her hand to my belly the other day to feel him kicking, but no luck yet. He's getting stronger but still hard to detect on the outside. I'm really hoping to share his movements with someone else. Brian never really felt Rissa move since she'd stop whenever I would signal him to come over!
Now that my bump is a bit more obvious to others, I thought it'd be fun to wear this…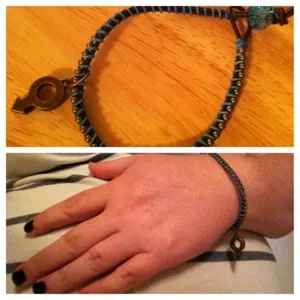 Recently I learned about gender clue jewelry while on IntelliGender's website. I never knew about these when I was preggers before but wish I had! I've been wearing this clue bracelet that baby #2 is a boy. Most people don't know what it is so it's a fun conversation starter!
IntelliGender also donates $1 to the March of Dimes for each. Any gender bracelet sold!
Now hopefully my next ultrasound confirms we are indeed having a baby boy!
Have you ever heard of gender clue jewelry before?
_____
Disclosure: I received the bracelet for review. No other compensation was received. I hope to get some better pictures of me wearing it!