I'm very excited to share with you that I'll be headed to Los Angeles later this month for a whole lot of Disney fun! I'm truly lucky to receive these kinds of opportunities. This girl – who rarely has a vacation outside of her home state – heck, rarely takes a vacation at all, is traveling more this year than she has in her whole (just about!). I'm tellin' ya, Baby #2 is going to be quite the jet setter before he's born.
I've been out to Anaheim, California once about three years ago. That was fun, but now I'll get to see LA! Hmm, I wonder if I will be anywhere near Kat Von D's tattoo place? I'd love to just see it since there's no way I could afford to get a piece done there. Well, even if I could, I can't get inked while preggers!
Don't worry, I'll be working while I'm there too and will be able to share an inside look with you. I've seen the preliminary itinerary and am stoked! My first thought was how the heck are we going to fit all of that into 3-4 days? But then my inner child took over and squeed.
I'm kind of glad my daughter is too young to know what she'll be missing out on while mommy is working…
So what will I be doing there? Well, I'll be screening and previewing these Disney movies…
FINDING NEMO 3D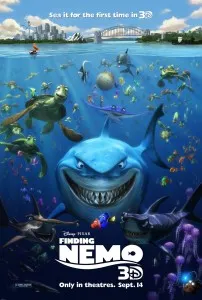 In Theaters September 14th & Available on Blu-ray + DVD Combo Pack December 4th
CINDERELLA: Diamond Edition
Available on Blu-ray + DVD Combo Pack October 2nd
SECRET OF THE WINGS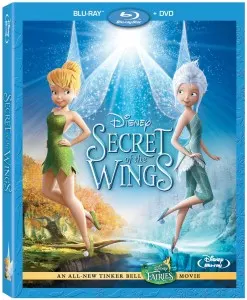 Available on Blu-ray 3D, Blu-ray + DVD Combo Pack & HD Digital Download October 23rd
I'll also be going on a couple tours… into places I'd never be able to get into on my own very easily (if at all). I need to make sure I clear my phone off to make room for a ton of pictures! I'll also get to meet and get to know several other bloggers. There are a few familiar faces joining me on this trip and several new-to-me bloggers. It'll be nice meeting some new people and reconnecting with others!
Have you ever been to LA? Anything I should try to see if I have some free time?
Be sure to follow along with #DisneyInHomeBloggers on Twitter!
_______
Disclosure: I have been invited out to LA for a Disney press event that includes travel and lodging. No other compensation has been received. All thoughts and excitement are truly my own!