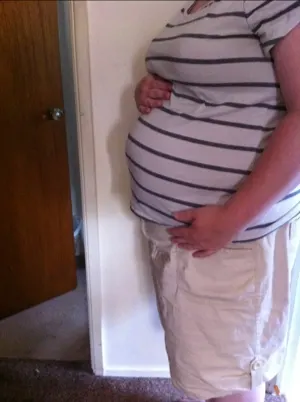 My belly continues to grow and is starting to go out the front a bit more. I'll still never have a perfectly round basketball belly though!
Naughty placentas… So, over a week ago I took the glucose screening test since I had gestational diabetes (GD) early with Rissa. A week went by and no phone call until this past Thursday. It was elevated. In a matter of seconds I experienced a range of emotions from anger and frustration to sadness. I was so disappointed – especially that it took a week to tell me!
Now as I write this I am sitting at the lab for the 3 hour glucose tolerance test to find out if I do indeed have GD early again. I'm guessing yes. Even though I've been through it before it is not fun. And it comes with risks for me and baby. As I was told previously, it must be a placenta issue…it affects my hormones and just makes it harder for me to process glucose properly. Boo.
My next ultrasound will be on July 19th. Hopefully we will be able to see what's between baby's legs on the screen. I want to do a little shopping!
Can't believe we are almost halfway through already, can you?