You know how they say parents take more pictures of their firstborn than all subsequent children combined? I don't think that is true in our case mostly because of living in a digital world, I think. No need to worry about wasting film! I mean, I did take a TON of pictures of Rissa when she was little, but we've been taking quite a few photos of Xander as well.
One of the newest trends in child photography is the newborn photo shoot. We chose not to do this with Rissa, thinking it was expensive and unnecessary. Unfortunately, we didn't get any professional pictures done of (and with) Rissa until after she was a year old. Looking back, I wish we would have…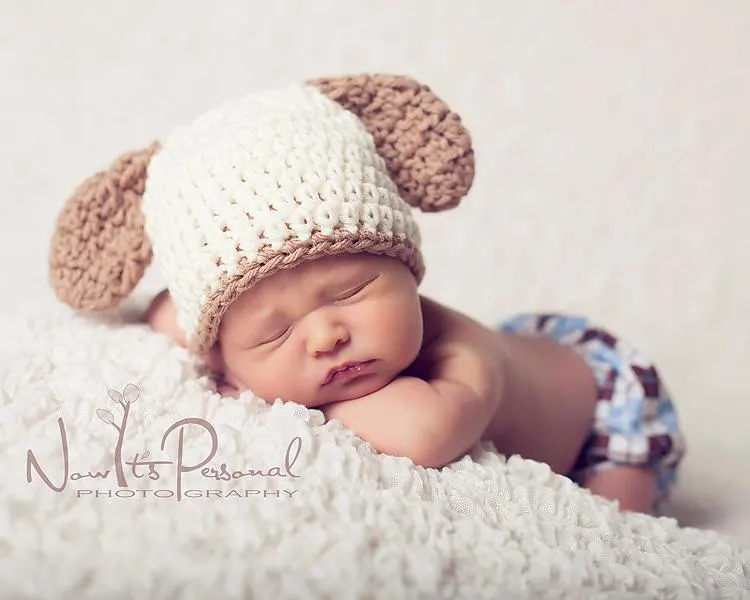 A few months before Xander was born I was contacted by Tanya of Now It's Personal Photography. She specializes in newborn photography, but also does maternity sessions and other family photos. Looking at her work, I liked what I saw. So, when we talked about doing a newborn photo shoot for Xander, I got pretty excited. Babies grow so quick, but I thought it'd be nice to have some quality newborn pictures to look back on.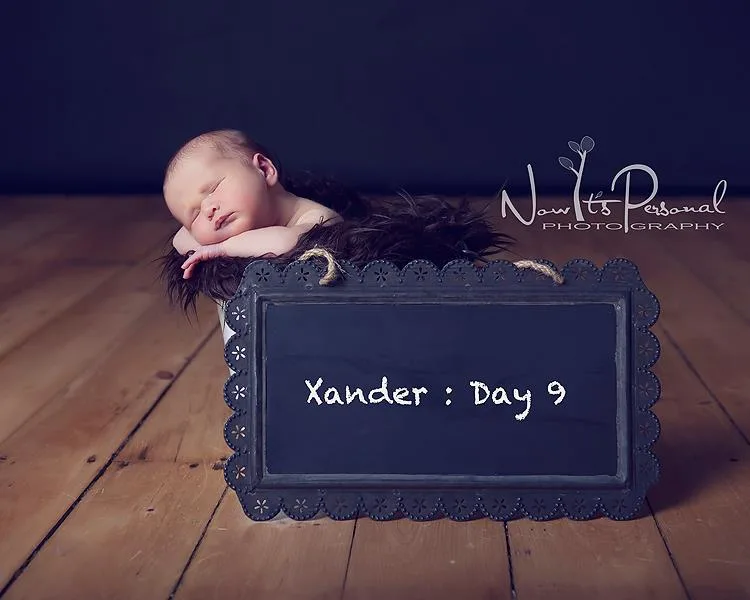 I notified Tanya after Xander was born so we could schedule an appointment within his first 10 days of life. This was important because newborns are the sleepiest during that time frame, making it easier to pose them. We had our session when he was 9 days old.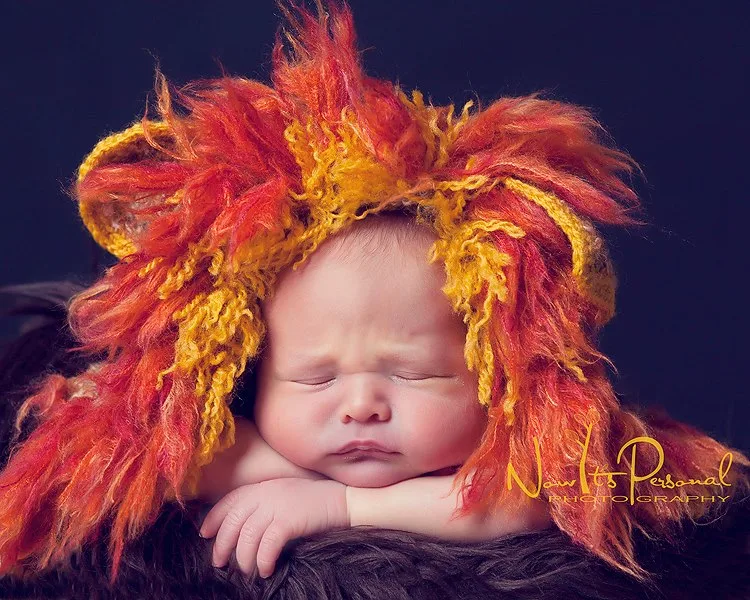 Now It's Personal Photography's studio is in a converted home, making it pretty comfortable unlike going to the mall. Tanya has an impressive collection of props that includes hats, tutus, blankets, chairs, and so much more. She asked if we had any requests but I was pretty flexible. I let her be creative and just work! Her and her assistant were great with Rissa and Xander. We started out getting pictures of all of us, then a few of just Rissa and Xander. Brian then took Rissa to his mom's house while the rest of the time was spent on Xander and ending with a few poses of just Brian, Xander and I.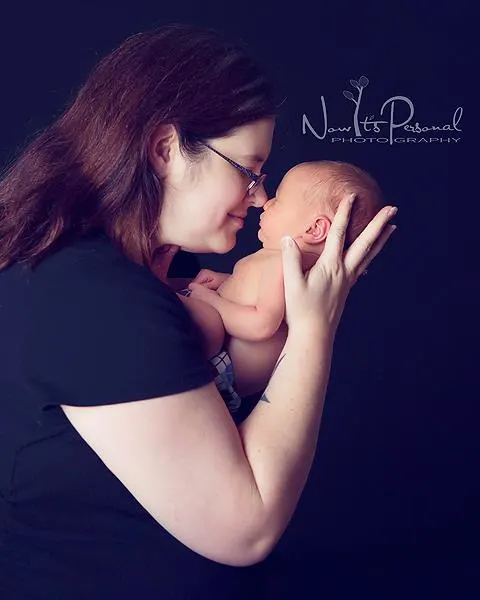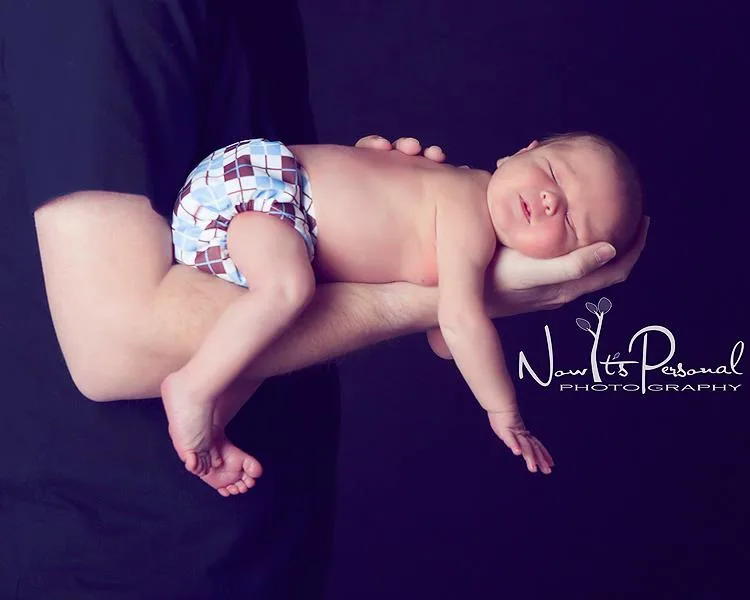 The entire session took about two hours. There were a couple breaks for me to nurse Xander. They were really patient and spent a good amount of time lulling Xander into a deep sleep. The kiddo has been pretty alert since the first day, so I wasn't sure how well he'd cooperate. Even Brian and I started to feel sleepy though! The room was cozy warm, dark (except for the photography lamp), and the rhythmic sound playing coupled with relaxing music. Yes, it was very conducive to relaxation and sleepy time!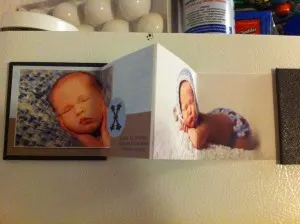 I think Tanya did a wonderful job and the pictures are gorgeous. She worked quickly too – later the same day she posted a few sneak peeks for us on Facebook. Within a week we had access to all our pictures plus she created some mini-photo books that we gifted to the grandparents. (We kept one too!) The little photo books have magnets making them perfect for displaying on the fridge.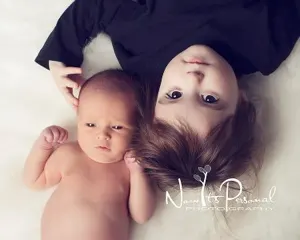 If you follow Now It's Personal Photography on Facebook, you'll see lots of examples of Tanya's work. I love seeing new pictures being added! I so wish I would have known about them earlier in my pregnancy so I could have done a maternity session. If there's a #3… you can bet I'll go to there for pregnancy photos. I'm already thinking about taking the kids next year for Xander's first year and Rissa's third.
So, if you are in and around Southeast Wisconsin, I highly recommend checking out Now It's Personal Photography. They are located in Saukville in Ozaukee County so it can be a little bit of a drive from Milwaukee, but trust me – it's worth it!
______
Disclosure: We received a complimentary newborn photo session for review purposes. There was no other compensation provided and we weren't required to post about our experience. You know I love these photos since they can be found in a few other posts here and on my Facebook account!