I'm happy to say I'm happily married, even if I don't get to enjoy Brian the way I did before the kids came. Our lives are more fulfilled, but different. At times I miss him…us…and am full of wife guilt. Other times I marvel at how our family has grown.
It's like I've known him forever yet our time together feels short. Have we really been together for 10 going on 11 years now? Wow.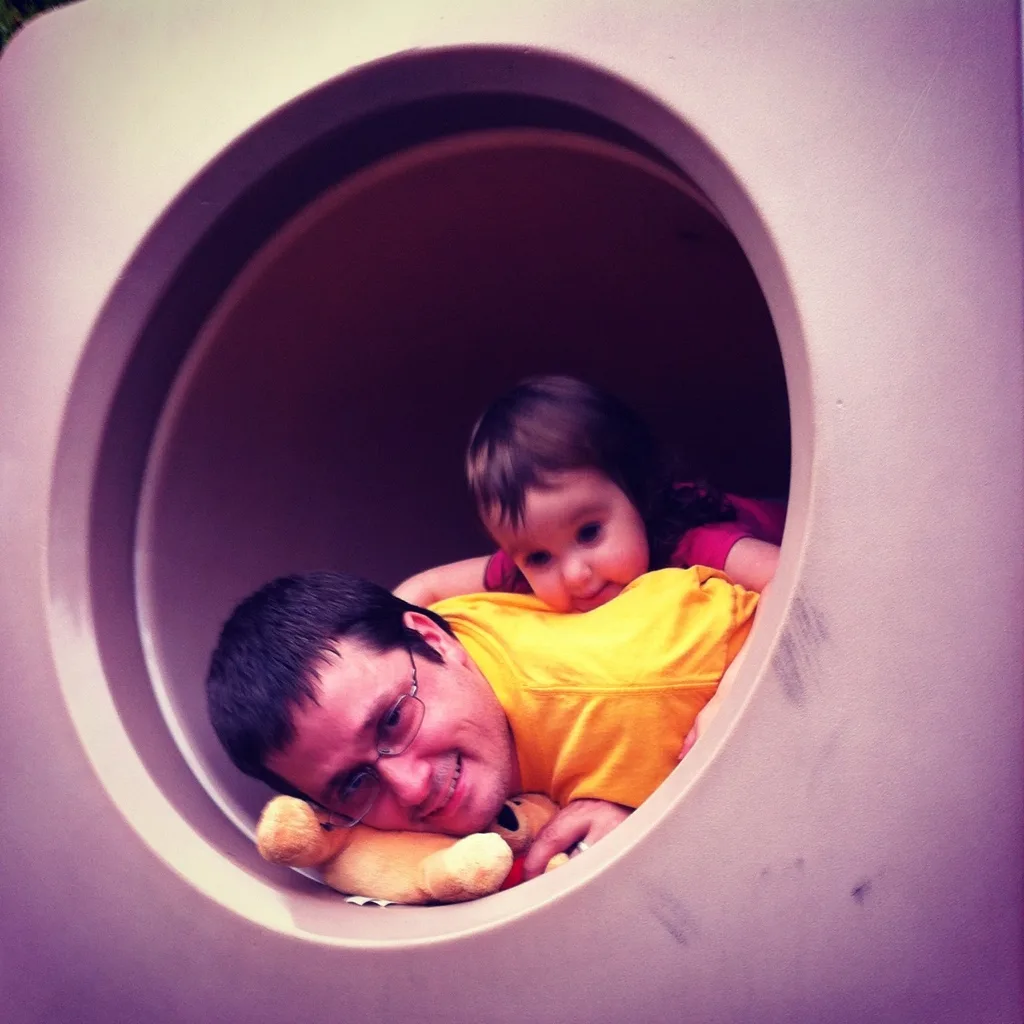 And I still love him…why? Read on..
1. He's a great father.
2. He makes me laugh.
3. He loves me despite my flaws and weaknesses.
4. He supports me emotionally.
5. We make cute babies.
6. He is my tech support and keeps the blog running smooth.
7. And is okay with me waking him in the middle of the night as I freak out about my site being down.
8. He buys me chocolate.
9. He gets along with my parents.
10. We can game together.
11. We can sit in comfortable silence together (though I usually break that first).
12. He takes on extra chores and responsibilities so I can focus on being mom (and recover from giving birth).
13. We have the same birthday.
…to be continued…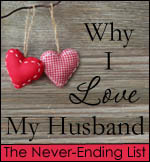 Why do you love your husband?