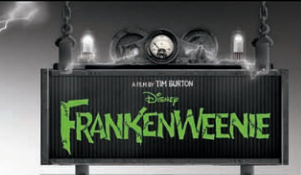 FRANKENWEENIE
 To help celebrate the release of
Frankenweenie
today (January 8) on Blu-ray 3D, Blu-ray, DVD and Digital Download we are sharing a fun 19-page science activity guide! This guide will help your children be little scientists like Victor (minus the whole bringing the dog back to life part).
These electrifying explorations are aligned to National Science Education Standards and integrate hands-on experiments that focus on:
Circuits and currents
Static electricity
Conductors
Detecting electric charges
Insulators
Electromagnets
The Activity Guide Objectives:
Increase children's knowledge of electricity and the scientific method through interactive, inquiry-based lessons
Connect electricity to the important role it plays in our every day life
Develop a greater understanding for how using electricity wisely can positively impact wildlife and wild places
Lessons align to National Science Standards
Subscribe
Get weekly sanity saving parenting tips, recipes, and kids activities.